Peugeot RCZ R 2014 Road Test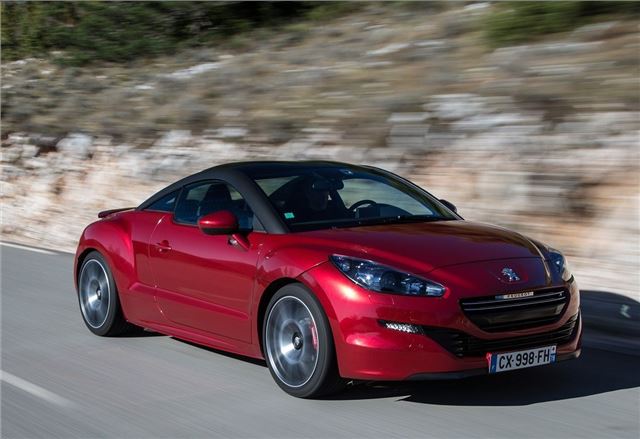 The Peugeot RCZ has proved surprisingly popular with British buyers - the UK is the largest market for the bold-looking coupe. Peugeot is hoping that the addition of the RCZ R will boost the range even further, helped in no small part by some impressive headline figures: 0-62mph takes 6.1 seconds, yet fuel consumpion is a claimed 44.8mpg, and CO2 emissions come in at 145g/km.

The RCZ R was developed by Peugeot Sport and is a high powered, hugely fast and capable coupe. The French company talks about the RCZ Cup race series, yet this car has shared little developmental work - and actually boasts more power from a considerably more sophisticated engine.
The track car puts out a 'mere' 250PS and is powered by the non-VVT 1.6-litre turbo found on lesser RCZs - the R, on the other hand, gets an enlarged twin-scroll turbocharger and a strengthened engine block. The end result is a smooth, tractable 270PS, and much more impressively, 330Nm delivered between 1900-5500rpm.
Its suspension set-up has been beefed up to ensure that the additional power and torque don't overwhelm the front wheels. The car has been lowered by 10mm, the front suspension has been stiffened very slightly, while the rear has been firmed-up by a whopping 44 per cent. A widened track and new 19-inch R design alloy wheels help toughen the car's stance, but they're a series of subtle adjustments that combine to make a great deal of difference to the RCZ's overall handling and ride balance.
And subtlety is what the RCZ R's looks are all about, too. It must have been tempting for Peugeot to throw all manner of aerodynamic toys and go-faster decals at the RCZ in an attempt to make it to stand out from the pack. But good taste and judgement prevailed - so the visual changes have been kept to a minimum..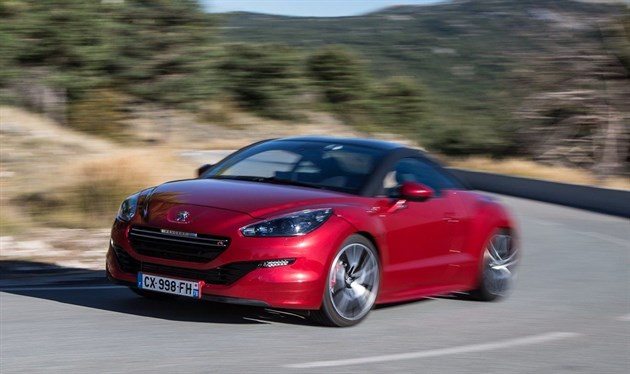 The exterior upgrades are limited to new twin exhaust outlets, matt-black roof arches to frame that lovely Zagato-style double bubble roof, a small new splitter at the front, fixed (as opposed to active) rear spoiler, and a couple of discreet 'R' badges. But despite that, it's more aerodynamic, generates less lift at speed, and is lighter. In short, it's an aficionado's car - you need to be one to spot an RCZ R on the road. And we rather like it for that
Inside, the RCZ has received few changes to turn it into the R. The main difference between is the a pair of wraparound - and beautifully supportive - leather and Alcantara sports seats, complete with red stitching. Beyond that, it's much the same as before, with a full equipment pack that includes satellite navigation, dual zone climate control and an interesting (and possibly effective) accoustic windscreen.
The driving position is spot on - it's low, but you don't feel too enclosed in the car - and forward visibility is good, even if both over the shoulder and rearward views are fairly limited. The rear seats are at best a token effort, but the hatchback's luggage area is aided no end when you fold them flat. Beyond that, it should also be said, that the RCZ R's interior is unusually good looking - some may bemoan some of the less accessible plastics' quality, but frankly that can be forgiven, given how nice the major controls feel. Top marks to Peugeot here.
On the road, the RCZ R continues to impress. If you're expecting an old-school wheel-squirming experience because of all that power, forget it. Even when pulling away from an angled junction quickly, traction is excellent and wheel tug is kept to a minimum, although it takes a moment for the turbo to wake up. Full acceleration is quick - with the 0-62mph time of 6.1 seconds only telling part of the story. Because once rolling, it flies, while the turbo doesn't so much come in with a bang, but just delivers its power seemlessly, leaving the RCZ R to feel like it's powered by something much larger than 1.6-litres.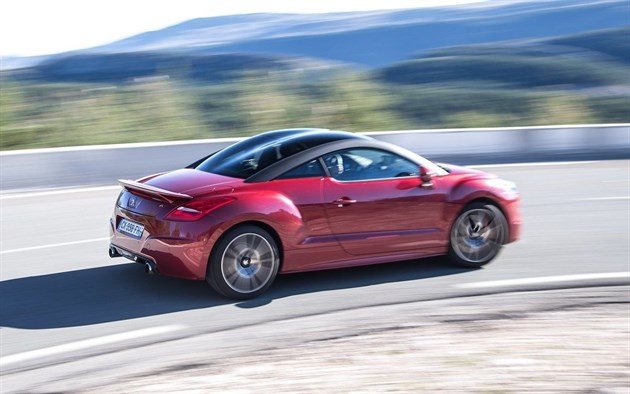 As for the steering and gearchange, they're both excellent. The six-speed manual gearbox is light with clearly defined ratios and you can change gears blisteringly quickly with little effort - a genuine pleasure. In the corners, and at sane road speeds, the RCZ R just turns in without fuss and without any discernable body-roll. The steering is quick and full of feel - and it all marries up beautifully in tight corners. In most front-wheel drive cars with this amount of power, you might reasonably expect wheelspin when exiting a hairpin quickly, here the RCZ just digs in and catapults through the exit - and it's all thanks to a combination of good mechanical grip, a well-programmed traction control system and a mechanical Torsen differential.
Ride quality seemed acceptable on our test route in Southern France, but we'll reserve judgement for when we drive the car in the UK. On these roads it was firm and controlled and never crashy - but give it a rutted B-road, and we could be talking an entirely different story.
Overall, we like the Peugeot RCZ R. It's clearly a 'halo' product and as such Peugeot has modest sales targets but if it can attain reasonable anticipated residual values and come up with some enticing monthly packages, there's no reason why it won't do better. Assuming status conscious buyers are happy to move away from the more obvious German options and reliability is as good as it needs to be.
What's also encouraging is that after a fallow period in its history, Peugeot is now offering an enticing and appealing range. The RCZ R now comes in to top off the performance models very convincingly indeed. There are some very talented rivals out there, not least the attractively priced (and much slower) Toyota GT86 and Subaru BRZ twins, plus the more expensive, but sensationally-engined Audi TT-RS. But the RCZ R can hold its head up high in such company, adding French flair into the mix.