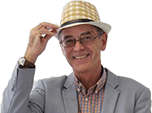 Peugeot 508 2018 Road Test

The new 2018 Peugeot 508 is a surprising car in many ways. Great looking. Comfortable. Terrific to drive. Full of all the latest tech. But the biggest surprise is that in a car market dominated by 'Sports Utility Vehicles', Peugeot has bothered to make it at all.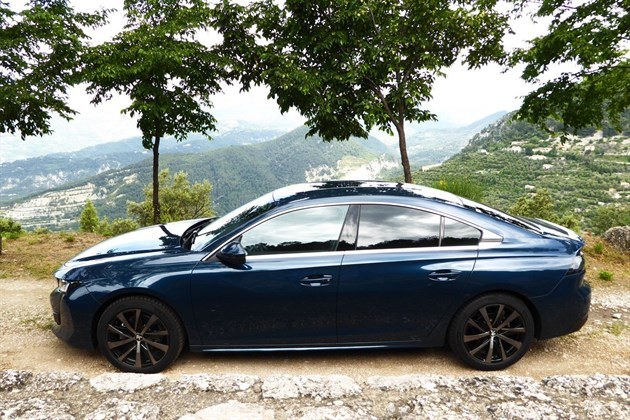 Long gone are the days of Tony Blair's 'Mondeo Man'. Most company car drivers are now in Nissan Qashqais, KIA Sportages, Ford Kugas, Hyundai Tucsons and VW Tiguans. Or they've gone for status and opted for a Mercedes Benz A-Class or C-Class.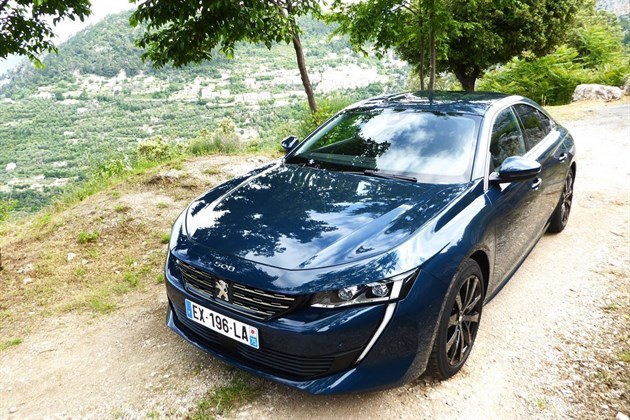 And that's probably the kind of driver the new Peugeot 508 is aimed at. It arrives in October priced from £25,000 to £37,400. Not cheap, but with CO2 at from 98g/km for an automatic and an outstanding driving experience it comes in at temptingly low Benefit in Kind tax.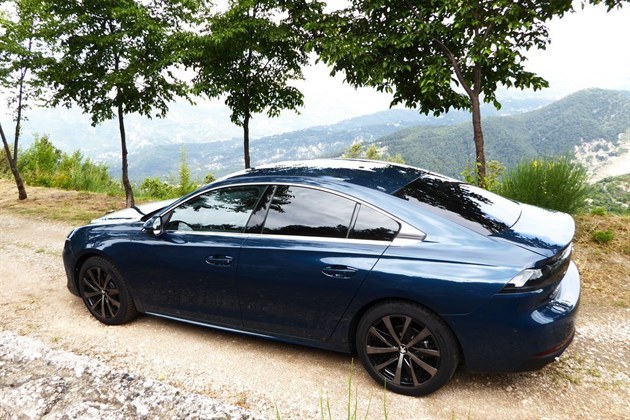 Can a Mercedes C-Class driver really be converted by this usurper? If he likes driving, he will be.
Despite just 130HP and a modest 300Nm torque it goes very well, benefiting from eight automatic gears to make the most of the engine. An 'M' for manual button and paddle shifers allow them to be exploited even more effectively.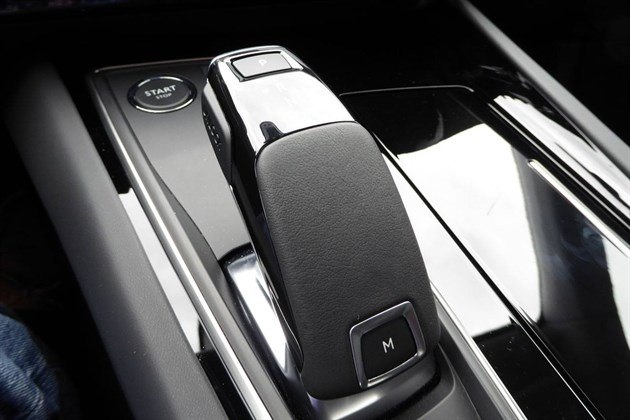 Ride, handling and steering are significantly better than a Mondeo, the car that used to set the standard. The 508 Active and Allure models come on 16-inch wheels with 215/60 R16 tyres or 17-inch wheels with 215/55 R17 tyres. Both give all the front end grip keen drivers are likely to require, combined with excellent ride quality and resistance to potholes.
Inside, there's plenty to inform, entertain and communicate with.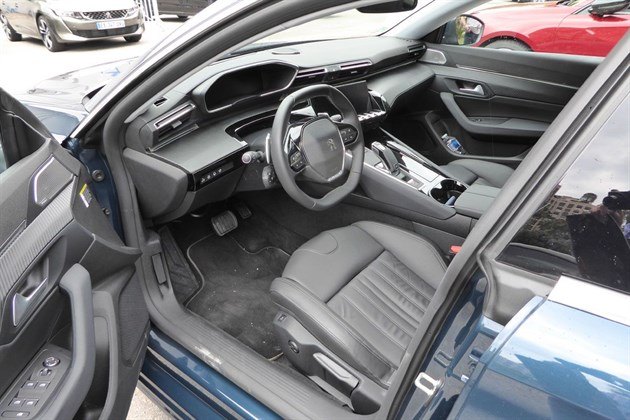 You sit in Peugeot's i-cockpit staring over a small 'quartic' steering wheel at a dial and digital dash. A series of piano keys as well as a touch-screen cover navigation and entertainment needs and it all works intuitively, as it does in the 3008 and 5008 SUVs.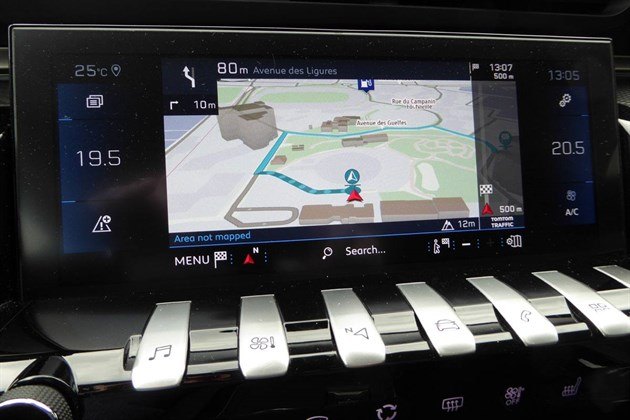 The seats are multi-adjustable and, once you get used to  having the wheel in your lap it's easy to find an exceptionally relaxed and comfortable driving position.  
Under the tailgate (hatchback now, not saloon) the well-trimmed load area holds slightly less than the previous 508, but with 487 litres you won't miss the 60 litres or so lost. The seatbacks fold reasonably flat, and under the load are floor there's a standard space saver spare wheel. No useless tyre repair kits here.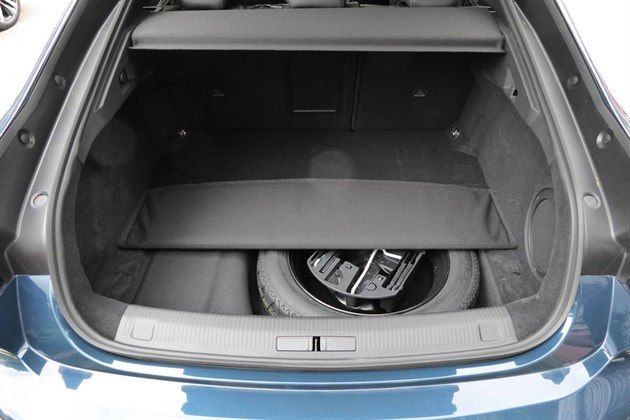 As well as the 1.5 litre 130HP diesel we drove a 1.6 litre 225HP petrol model, on 235/40 R19 tyres. It should have been bone-jarring due to the lack of rubber between rims and the road, but it wasn't. And, of course, it was quicker.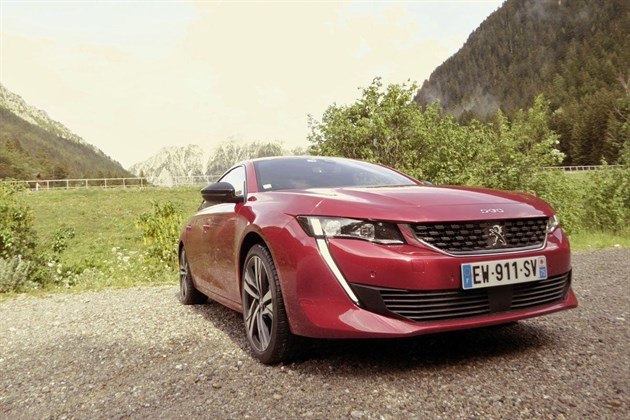 The car came with more luxurious GT trim, including goodies like active suspension, Adaptive Cruise Control with stop and go function,  lane positioning assist (best switched off), a footswing operated electric tailgate, a lovely full grain leather trimmed steering wheel, Nappa leather seats with massage function and a FOCAL® premium HIFI system. It also had multiple selectable 'Drive Modes', from Eco through Comfort, Normal, Sport and Manual. In Sport it tended to hang onto its gears for too long, so we opted for Normal and never felt the need for Manual.
At this point the price jumps to £35,975, which is a sobering £2,000 more than the new model Mercedes Benz A250 7G-DCT AMG Line Premium Plus with the same sort of power output. So Peugeot is definitely mixing it with Mercedes.
People might find that hard to swallow, but brands can slowly and surely  move themselves upmarket.
Peugeot deserves to succeed.
More at Peugeot