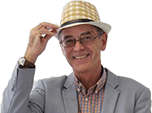 Peugeot 308 THP 150 SE 2008 Road Test
Sun, 17 Feb 2008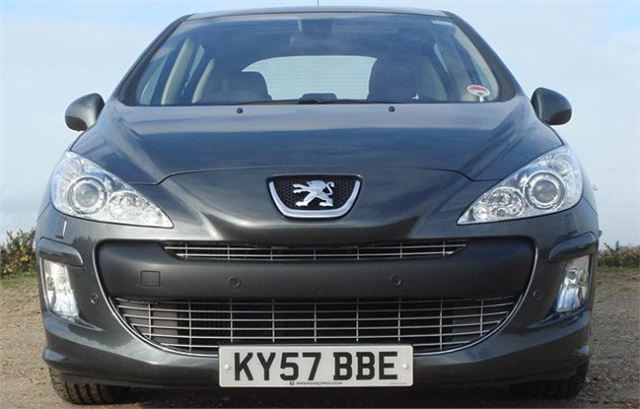 No doubt about it. No words minced. The Peugeot 308 1.6 THP 150 is fun, fun, fun. It may not look like it from outside, but it's got more sparkle than a Dolly Parton dress.

Everything is right: grip, steering feel, engine power, and what doesn't usually correspond with these, ride quality.

Peugeot must have taken the handcuffs off its chassis engineers and told them to make it handle better than any other medium hatchback. Then nicked the great little engine out of the 207 THP 150 (and MINI Cooper S), gave it longer gearing, and shoved it under the bonnet.

The result is a car with the body of Jo Brand, the sharpness of Jo Brand and the energy of Russell.

It's the front-end grip and feel that brings a stupid ear-to-ear grin to your face. Admittedly mine had had £100 optional 17" wheels with 225/45 low profile tyres. But what they lost on the road humps (not much, actually) they gained hugely on the curves. I'd though you couldn't buy cars as grippy as this any more. And all that front-end emphasis doesn't come at the expense of a tricky tail. The back seems to stay planted solidly whatever you get up to in the car.

Apologies to anyone who was expecting a standard evaluation of seat and luggage capacity, CO2 rating and fuel economy up front. Instead I've told you what is unique about this cracking car.

However it has some other nice features.

The RT4 solid disc Multi Media satnav is a 'reasonable' £1,300 extra, and includes a GPS phone (though you need to put a SIM card in). It had fantastic 'birdview' graphics, but doesn't allow you to simply key in a postcode and that's just silly.

The seats are comfortable. There's enough legroom in the back because of the angle at which you sit. Rear passengers get their own air-vents. There's a clever reversible hatch on top of the load cover to stow maps in. The boot has a high lip to make the body structurally stiff. But it's deep, takes more than 400 litres of luggage, has space underneath the floor, and under that, a rare thing: a full size spare wheel.

The full-length panoramic roof doesn't open, but it gives the car a nice airy feeling and when you want to be snug a solid headlining motors across to conceal it.

And, as with most posh Peugeots these days, the electric mirrors fold away when you lock the car, so you don't come back to 7 years bad luck courtesy of a passing builders truck.

The car's looks are lumpy. I couldn't hand-on-heart attempt to persuade you it's beautiful or you'd think I was trying to lift your leg. But it is pedestrian friendly if you habitually drive amongst drunks, football supporters or rioters.

The interior doesn't go down well with everyone either. I quite like the cutaway dash in front of the passenger that gives lots of space for the airbag to inflate without burning their clothes off. And, as with all Peugeots these days, it's key switchable.

You soon get familiar with the protrusions concealed behind the steering wheel. The one on the left controls the cruise and speed limiter while the one on the right deals with the radio. The cruise is stepped in 1mph increments and re-sets easily.

I used the 308 to drive to a Ford Focus driving event, so had the chance to compare to two directly. After all, the Focus is now rated as far and away the best medium hatchback in terms of handling, ride and refinement.

Driving back, I had to admit the 308 is not as close to perfection. But it's a lot more fun.

I wound up doing about 300 miles in the 308 including town, motorway and country driving and enjoyed every minute. When you're inside a car having a ball you can't see what it looks like so you aren't bothered. If only an Alfa 147 was as joyous as driving experience as the Peugeot, then maybe you'd have the best of all worlds.

Average: 36.29mpg, which wasn't great but wasn't bad for such a fun car.