Peugeot 3008 2017 Road Test

The 2017 Peugeot 3008 is emphatically an SUV. Peugeot is very keen to emphasis its 'Sports Utility Vehicle' credentials, so I'm going to have to describe them in some detail to prevent you thinking of it as just another jacked up 'crossover' that is neither one thing nor another.
The practicalities include a two level rear load deck with a space saver (or optional full size) spare wheel underneath. Split rear seatbacks that fold flat at the pull of handy Mazda 'Karakuri'-like toggles in the load area sides. And, on all but the base level 'Active' model, a fold-forward front passenger seatback that then allows the car to accommodate things like surfboards or stepladders up to 2.6 metres long.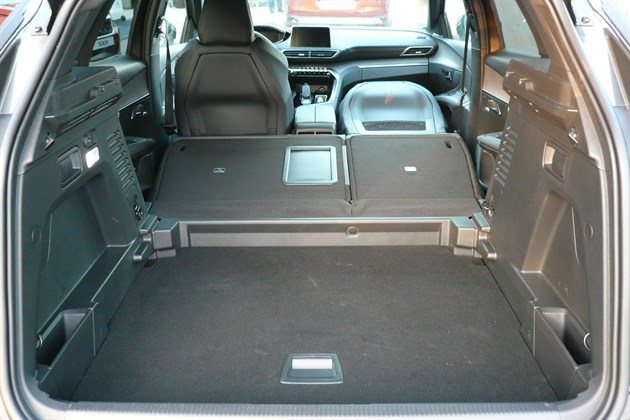 The load area behind the rear seats takes 520 litres and rear seats folded, loaded to the roof, the 3008 can accommodate 1,670 litres. 
Optional at an extra £600 is Peugeot's latest version of Grip Control that now employs very effective 'Hill Assist Descent Control' as well as a trick electronic front diff and M+S all-weather tyres, giving the car better winter and off road capabilities than most 4x4s without the fuel economy penalty.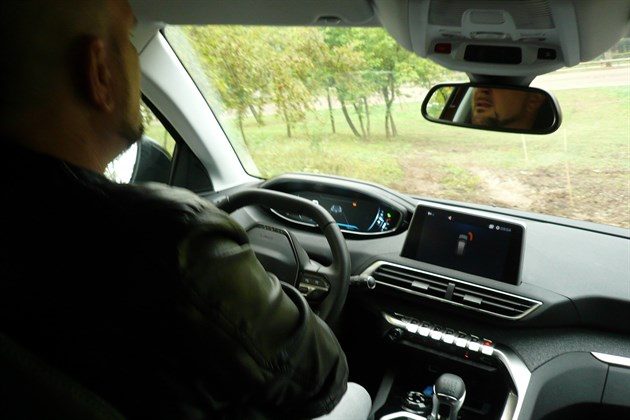 Hill Assist Descent Control uses the ABS brakes to retard each wheel of the car separately and keep it to a 2mph speed down steep, muddy hills. Uncannily, it works with the manual or automatic transmission in neutral, but if you want to go quicker you can use the accelerator to override the HADC without engaging gears.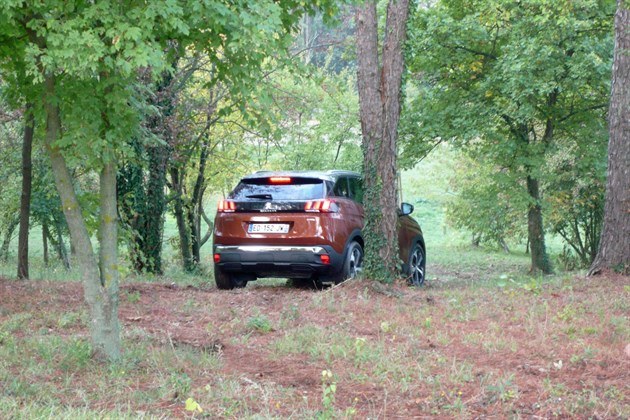 So they are the basics of the 2017 Peugeot 3008 and even the entry level 'Active' model comes very well equipped. But take it up a few trim levels then add some of the option packs and the car has a phenomenal amount of tech.
Happily, though Citroen didn't with the new C3, Peugeot has abandoned controlling everything from the central touch screen. Instead, a row of toggle switches like the keys of a piano select the various functions that then come up on the central display. These can include an 'Amplified Driving Experience' pack that diffuses your choice of three different scents and offers six different styles of back massage. Not long ago, that was a surprise in a Mercedes Benz S-Class. Now it's the norm in Peugeot's new C-Segment SUV.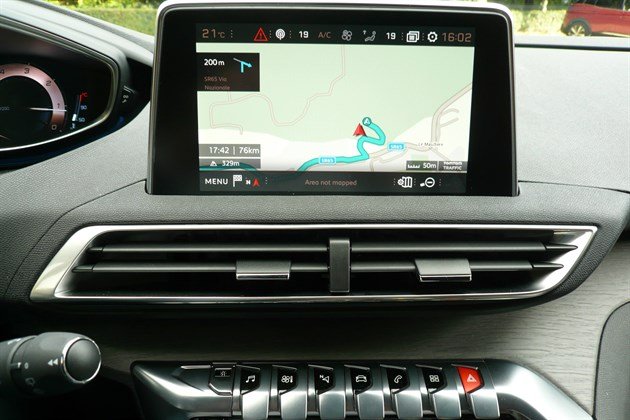 In front of the driver, a roll and press button on the steering wheel brings up a variety of different displays, Audi style, incorporating satnav instructions or whatever you want from a series of menus. It's surprisingly easily accessible.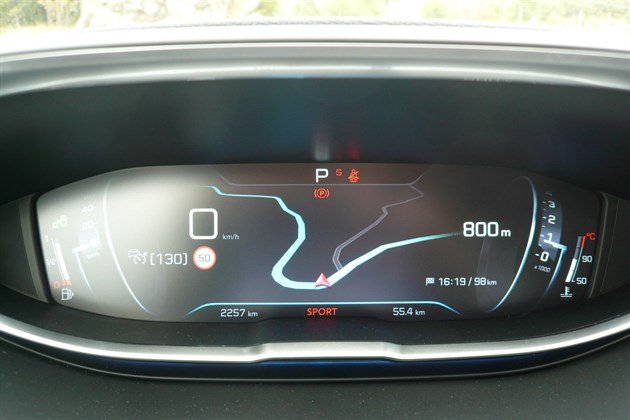 On all 2017 Peugeot 3008s, a traffic sign recognition camera shows the limit in the display and the active cruise control gives you the option of automatically selecting the limit as your cruising speed.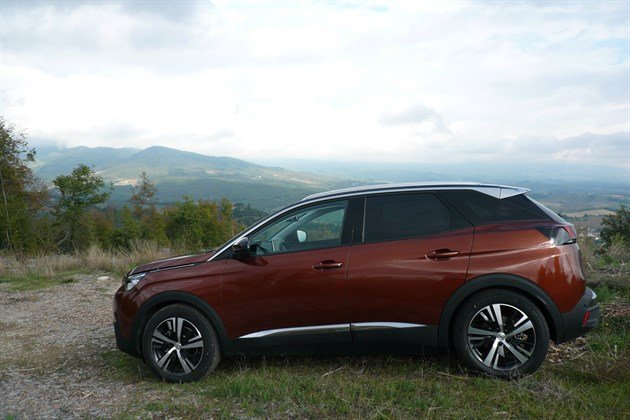 Make your own mind up about the styling, but at least it isn't frumpy. Trinkets like the complex double front lights give it a bit of class, the colours are good and some of the interior trims are surprisingly upmarket, like the optional genuine aged oak inserts.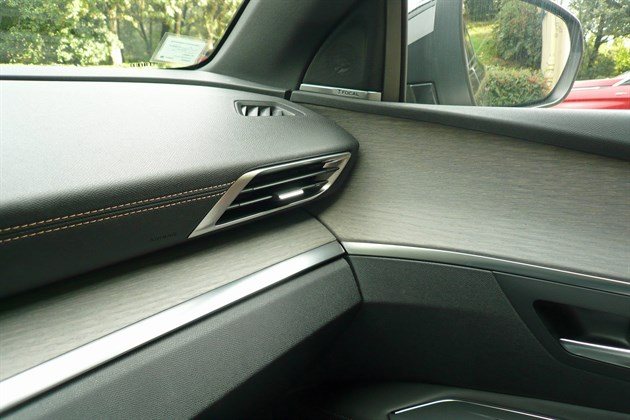 All the 2017 Peugeot 3008s we drove were EAT6 automatics (Efficient Automatic Transmissions) and on the 308 these are the better high torque version of the box, as previously encountered with much pleasure in the Citroen C4 Picasso. It's controlled by a single electronic shift lever, with a button to transfer manual control to the paddleshifts on the steering column. There's also a 'Sport' button.
We drove the 1.6 litre THP 165 petrol, the 2.0 litre BlueHDI 180, the 1.6 litre BlueHDI 120 with Grip Control, the 1.2 litre PureTech 130 with Grip Control and briefly, down a steep muddy hill, a 1.2 PureTech 130 manual with Grip Control.
The peach is the 1.2 PureTech 130 EAT6 in which the useful 230Nm torque and the transmission ratios are perfectly matched, offering a very smooth as well as decently quick drive with a relaxed 30mph per 1,000 rpm cruise in 6th. It grips tenaciously, rides bumps well and handles nicely, too, once you get used to the return of the 'Quartic' steering wheel; now smaller, ergonomically shaped, leather coated and festooned with useful buttons.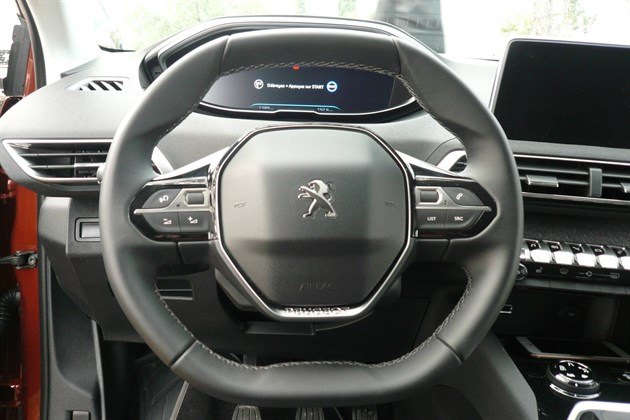 The 1.6 THP 165 petrol EAT6 was okay too, but offers only 10Nm more torque and somehow not such a pleasingly balanced experience. With masses more torque of 400Nm in the 3008's light body, the 2.0 BlueHDI simply romped up the hills and can tow a useful 1,700kg. The 1.6 BlueHDI 120 would be the private hire driver's choice, offering lower CO2 and better economy, yet still some decent performance.
Peugeot has done some real world economy tests out on the with various different drivers in genuine traffic conditions and got 47mpg out of the 1.6 BlueHDI 120 and 38mpg from the 1.2 PureTech 130. I think these are probably worse case scenario because I averaged more than 48mpg over 12,000 miles in a 308 1.2 PureTech 130.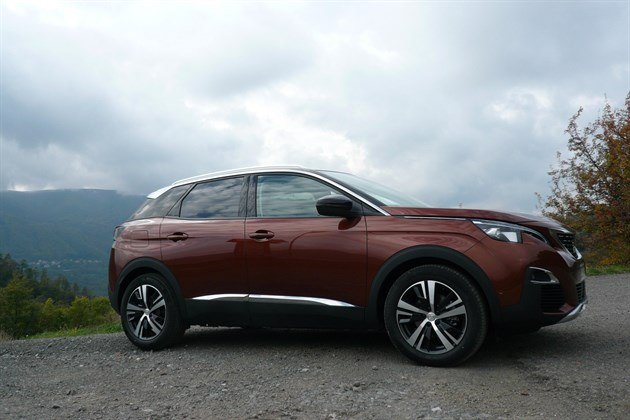 Because of Brexit and the wildly fluctuating Pound Sterling, Peugeot is not committing to a full price list for its new 3008 just yet. However, it has given us firm numbers of £21,795 for the entry level Active 1.2 PureTech 130 and £22,845 for the 1.6 BlueHDI 100, so the new 3008 is definitely not bargain basement.
Order books open in November, by which time we will have prices, with first UK deliveries January 2017.
Should you buy a new Peugeot 3008 instead of a Yeti, a Qashqai, an HR-V, an Ateca, a Q3 or a Kadjar?
You should certainly make a checklist of what you want in an SUV and compare the well-specced Peugeot 3008 with all of these.
More at Peugeot