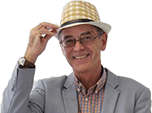 Peugeot 3008 1.5 BlueHDI 130 EAT8 2019 Road Test

This is a specific test of the 2018 Peugeot 3008 1.5HDI EAT8 automatic, a new variant of the 3008 not covered in our 2017 Peugeot 3008 range test. It's actually a temporary substitute for my forthcoming 2019 3008 1.2 Puretech 130 EAT8 long-termer that will be delivered soon, but is so exceptionally good at what it does it is worth a separate test.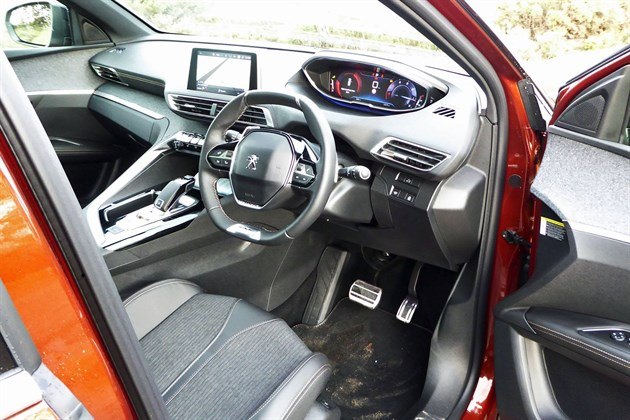 It's fair to say that the 'anthrompometric' seating position and i-cockpit of the 3008 take a bit of getting used to. You look over the small steering wheel, not through it. The seats initially feel a bit small and hard. But give it 500 miles and it makes almost every other car feel like they came out of the stone-age. It's brilliant.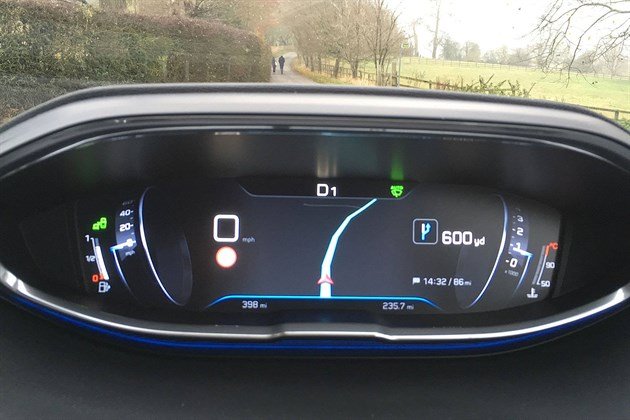 Everything falls directly to hand, even the touchy-feely cruise control once you've found it hidden behind the steering wheel. You can call up the nav on the TFT screen directly in front of you together with digital speedo, rev counter and anything else you want. It makes fancy 'head up displays' projected onto the windscreen a completely redundant, bad idea. In front of the driver, a roll and press button on the steering wheel brings up a variety of different displays, Audi style, incorporating satnav instructions or whatever you want from a series of menus. It's surprisingly easily accessible.
The smaller 'quartic' steering wheel means less arm movement. The simple D1, R and pushbutton P gearshift is all you need. You can press 'M' for full control of the 8-speed torque converter box via the paddleshifters, but you'll only do that rarely. Similarly the 'Dynamic' button that holds the gears longer and stiffens the car up through corners. But most of the time you'll leave the car to get on with it knowing that it usually knows best.
Peugeot has abandoned controlling everything from the central touch screen. Instead, a row of toggle switches like the keys of a piano select the various functions that then come up on the central display. These can include an 'Amplified Driving Experience' pack that diffuses your choice of three different scents and offers six different styles of back massage. Not long ago, that was a surprise in a Mercedes Benz S-Class. Now it's the norm in Peugeot's new C-Segment SUV.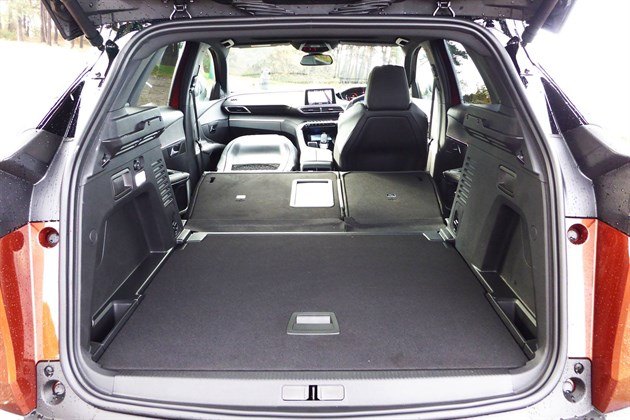 Practicalities of the 3008 include a two-level rear load deck with a space saver (or optional full-size) spare wheel underneath. Split rear seatbacks that fold flat at the pull of handy Mazda 'Karakuri'-like toggles in the load area sides. And, on all but the base level 'Active' model, a fold-forward front passenger seatback that then allows the car to accommodate things like surfboards up to 2.6 metres long.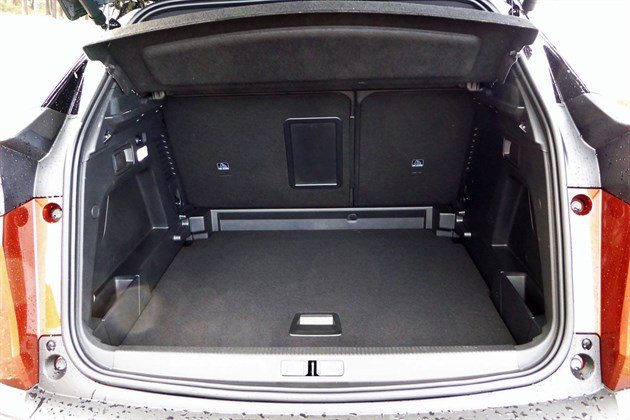 The load area behind the rear seats takes 520 litres and, rear seats folded, loaded to the roof, the 3008 can accommodate 1,670 litres.
On all 2007 Peugeot 3008s, a traffic sign recognition camera shows the limit in the display and the active cruise control gives you the option of automatically selecting the limit as your cruising speed. Though on my particular car the 'active' cruise control did not seem to incorporate any forward collision braking, and I couldn't find any means of getting that to work.
We've now had at least 18 months to get used to the styling of the 3008 as it appears in increasing numbers on our streets. I'd made up my mind that the copper brown colour suits it best.
I've now done about 1,750 miles in the car on a mix of motorway, short run and country driving and averaged 48.4mpg, which isn't bad for a chunky looking diesel SUV. But the main benefit is its easy, relaxed nature. Nothing irritates. Drive through the outstanding 8-speed torque converter automatic always picks up smoothly.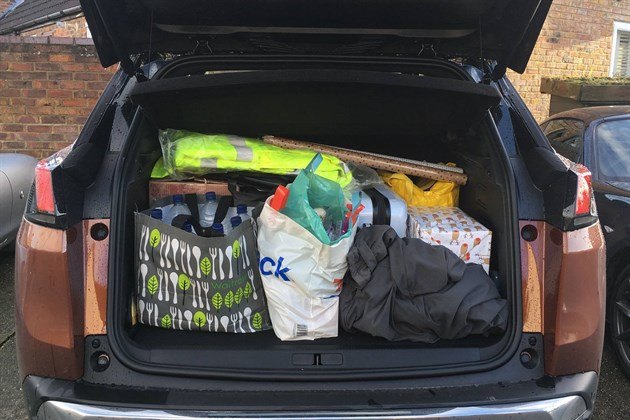 It carries loads of stuff, from Christmas presents to my collectors fair stand. It's exceptionally comfortable on its 205/55 R19 Michelin Primacy 3 tyres (a leaf out of Renault's book for the current Scenic). The tyres grip well, even when surfaces are a bit greasy, but I can't tell you what they are like in snow.
When my 3008 1.2 Puretech 130 EAT6 with Grip Control finally arrives I'll be intrigued to find out if it's as good.
More at Peugeot