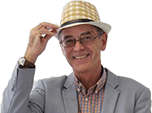 Peugeot 207GT THP 150 2007 Long Term Test 1
Fri, 06 Apr 2007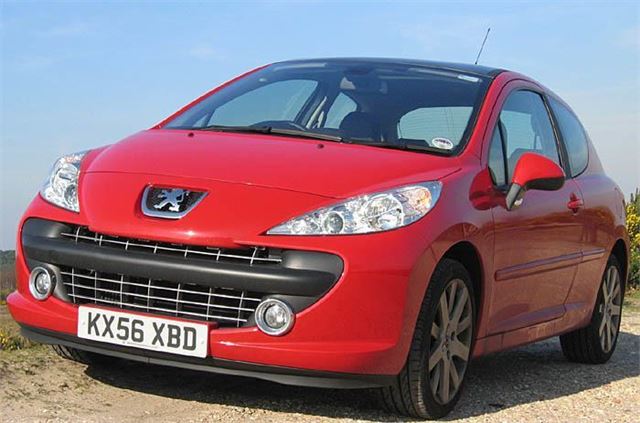 The first time I drove "my" 207 GT THP 150 I just drove it. ('THP' stands for 'Turbo High Pressure', incidentally.)

I liked the power delivery, the handling, the braking. Thought it was like a 21st Century incarnation of the 1986 205 GTi I ran 20 years ago.

But, as with people, it's not until you have a long-term relationship that you start to appreciate the whole package.

As with the Prius II I ran in 2004, I actually got exactly the same car I'd originally tested.

And it's loaded.

Panoramic roof, leather, JBL Hi Fi, RT3 satnav, phone, CD changer, fragrance diffuser, rear parking aid. The panoramic roof is standard, but the other extra bits add £3,120 to the price.

Other standard kit includes a lot of stuff like directional headlights, dual zone climate control, aluminium pedals and gearknob, five 17" Hockenheim alloy wheels with 205/45 Pirelli P Zero Neros, electrochrome rear mirror, automatic folding side mirrors, plus automatic lights and wipers, tyre pressure monitoring system and a five star NCAP safety rating.

My 1986 205GTi had none of this. And, worryingly, wouldn't have even rated one star in the NCAP tests.

Now, three months into my tenure, I'm checking what has gone wrong, what has dropped off, what has worn out prematurely. And, if you discount a bit of feathering on the front tyres, the answer is nothing.

Not bad at all when you consider the plethora of electric gizmos.

I have to admit I was unaware of the directional headlights until I found them lighting my way in one of the awkward dark places I parked. I had to get someone to stand outside to check which eyes actually moved (it's the headlights themselves).

Fuel economy on Shell V-Power is gradually improving from around 33mpg to more like 37 and an average so far of 35.

I appreciate design touches like the huge door pockets carved out of what would otherwise have been wasted space. The airy feel the panoramic roof gives to the interior. The comfortable leather seats. The decent ride quality even over a particularly vicious gauntlet of speed cushions I encounter every morning,

The satnav can be a bit slow to input destinations, but that's because it tries to anticipate what you are keying in from the first three digits, which is a bit early. But I love the way you can zoom right in to direction signs of one-way streets, and right out to where you are on a map of the whole of Europe. It even monitors traffic jams both on the map and on your route (London seems to be a permanent traffic jam, thanks Ken). And it shows you the nearest fuel station, which is very useful on unfamiliar territory.

The phone's a mixed blessing because it isn't Bluetooth. So I had to go out and buy another SIM card to slot in. The benefit of that is I could transfer all my numbers from my SIM to the new one, so did not have to programme them in to the car like you have to with Bluetooth. And the phone is exceptionally easy to use on the move, which makes it safer.

The electric steering gives mixed messages. At low speed it can feel sticky with no road feel. But at high speed it seems to sharpen up and come alive to a better extent than the new MINI Cooper's with which the 207 GT 150 shares its engine.

It doesn't share the MINI's transmission, though. Instead of 6 speeds, Peugeot only offers 5 (and it's the same story with the 175PS 207 GTi). I can only guess they must have done some kind of deal with BMW not to have such a good box. And the problem with that is, if you're used to block-changing a 6 speeder, reverse on the 207 is where 6th would be.

Handling and roadholding just get better and better as I get more used to the car. Light throttle openings using the torque pay off best, but this car is a dream to corner really quickly at speeds where a lot of other sporty cars become twitchy. That might explain the slight feathering of the front tyres.

But it doesn't actively encourage you to drive quickly. This is a car in which you can plodge along the motorway at around 70 being overtake by every BMW 316i, Audi A6 and Mercedes Sprinter sharing the road with you. And, if you suddenly need speed in an emergency, the power and torque will add 20mph in just a few seconds without even having to change gear.

So I'm enjoying my 207 GT 150 THP. I'm very happy with it. Expect a final report in around 6 months.
Peugoet 207GT THP 150 Original Test
Peugeot 207GT THP 150 Long Term Test 1
Peugeot 207GT THP 150 Long Term Test 2