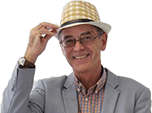 Peugeot 207 GT THP 150 2007 Long Term Test 2
Tue, 17 Jul 2007
I was a natural for the Peugeot 207GT THP 150. Years ago I actually owned a 205 GTi 1.6, for 15 months and 15,000 miles.

Bought for £6,400 brand new. Sold for £6,200. Changed the oil every 3,000 miles. Ran it in carefully at varying revs on the newly opened M25. First big run Wimbledon to Newhaven, then Dieppe to Zaragoza. 900 miles in a day. I still remember how the car came to life in the foothills of the Pyrenees. Then on to our place in Denia.

Another trip Wimbledon to Plymouth, then Santander - Segovia - Burgos - Chinchon - Toledo - Consuegra - Denia. Brilliant little car. Just enough power to overtake, but not too much to get you into trouble. And fantastic balance. You could move the back out just by shifting your bum on the seat.

So to me the 206 was a terrible disappointment. But driving the first 207s in Majorca back in early 2006 I realised Peugeot had got the recipe right again.

It's a much bigger, heavier car. Legislation has seen to that, and I wouldn't like to have been stuffed up the back driving my 205. All Peugeot had to do was make a 207 that got as close to the feel of my old 205GTi 1.6. The first time I drove a 207 1.6 GT THP I knew they had. And I booked that very car for 6 months.

It went back last Tuesday. Having felt more like "my car" than any other test car I've ever driven.

I only drove it about 3,000 miles, from 2,000 to 5,000. (Too busy. Too many other cars to drive.) But during that time it loosened up noticeably, becoming keener and even more flexible than when new.

I fed it a diet of Shell V-Power, on which mpg slowly improved from around 35 (and an average of 33 when I got the car) to around 40 (and an average of 36.5) when I handed it back. Obviously, with very low gearing of around 20.5mph per 1,000rpm the faster you cruise the quicker you're going to empty the tank. But at sensible speeds I hovered around 40, and that's very good for a car of this power. My old 205GTI 1.6 only did 25.

During the entire 6 months nothing dropped off or went wrong, which was very good news considering that my car had just about every electric and electronic extra in the options book. The SIM-in-slot hands-free phone worked fine. The one bugbear was the RT3 satnav that took so long to input town names I usually gave up and got on with the journey. Peugeot knows about this, of course, and now fits a much better hard-disc based RT4 satnav to its bigger cars. But the company urgently needs to offer a dealer software upgrade to stop the RT3 going through its entire dictionary to predict the town name when you key in the first, then the second, then the third characters. Yawn.

My car came in Flamenco Red, which is what FIAT used to call 'Orange Red'. Maybe it was a trick of the light, but the colour seemed to mature over my six months with the car, acquiring more of a rich sunset tinge. The paint quality was very good too. Not a scratch or chip in 6 months and just two £7 Total carwash and polishes kept it sparkling like new.

For a bit more money you can lose the panoramic roof and a bit of weight and up the power to 175PS. You also get stiffer suspension and a more hard-core car. I drove to test the 175 in my 150, then back home in my 150 and have to say that while the 175 will obviously suit some people, it didn't suit me. I don't actually want to go that little bit quicker, and I prefer the mild-mannered, flexible nature of the 150.

Would I buy one? If I didn't have this job, probably yes. After all, I did buy a 205GTi before I had this job.

There really aren't many cars that offer the same performance, handling, comfort and fuel economy for around £13,000 at a discount.

And Peugeot gives you a full-size spare wheel.
Peugoet 207GT THP 150 Original Test
Peugeot 207GT THP 150 Long Term Test 1
Peugeot 207GT THP 150 Long Term Test 2