Nissan Qashqai 1.3 2019 Road Test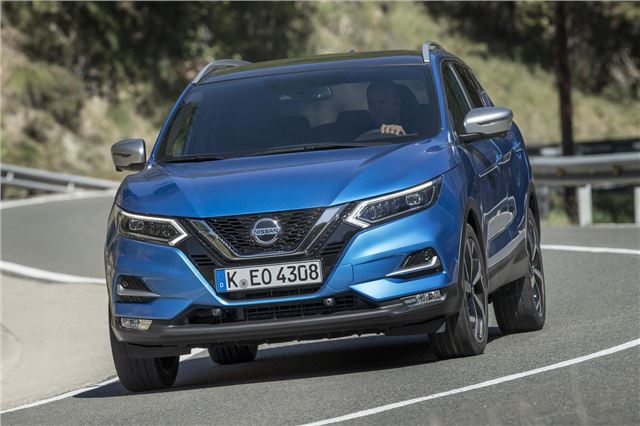 Britain loves a Nissan Qashqai. Its combination of value for money, practicality and trendy SUV-esque appearance mean its been a huge success story since the original arrived in 2006.
The current model, launched in 2013, has done a commendable job of fending off competition from the likes of the Kia Sportage and SEAT Ateca, consistently appearing in the top five best-selling cars in the UK each month.
It's not flawless so it's no surprise that Nissan has addressed some of our biggest criticisms with its latest update. Gone are the 1.2-litre and 1.6-litre petrol engines (the former was especially gutless). In their place is a new 1.3-litre, as seen in the latest Mercedes-Benz A-Class and Renault Kadjar. Coming with either 140PS or 160PS, the latter is also available with a new seven-speed DCT automatic transmission.
The result is a much more relaxed all-rounder, especially when compared with the old 1.2. It's not that anyone buys the Qashqai for driving pleasure, but the new 1.3 is much more eager - requiring fewer gear changes and not requiring to be driven hard to keep up with traffic. The difference between the 140PS and 160PS models is negligible - we'd only opt for the latter if you really want an automatic.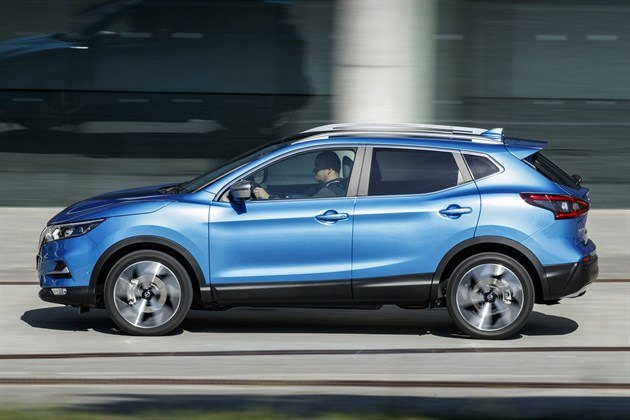 As well as performance gains, the 1.3-litre is more efficient than the old petrol engines. Whichever power output you plunge for, both return an official 53.3mpg and emit 121g/km when running on 17-inch wheels and with the manual gearbox. This drops to 49.6mpg with bigger alloys, while the DCT auto returns between 48.7mpg and 52.3mpg on the claimed figures.
Engines aside, the Qashqai is fine to drive but not as sharp as the Kia Sportage. The steering is light enough around town without being nervous out of town. The ride quality is very good and wind noise is fairly well subdued. Rear visibility is fairly poor, but Nissan's excellent 360-degree camera system is standard on N-Connecta grades and above, making parking a breeze.  
Further updates to the Qashqai include a revamped multimedia system. The old infotainment system was looking rather dated and unfortunately the updated version still isn't great. It looks pretty much identical, with the same fascia as the old one, and you'll only notice the changes once you start using it.
There are 3D maps and you can now operate the navigation more like a tablet, pinching to zoom in, while you can also move widgets around on the home screen. But it's laggy and not particularly user-friendly.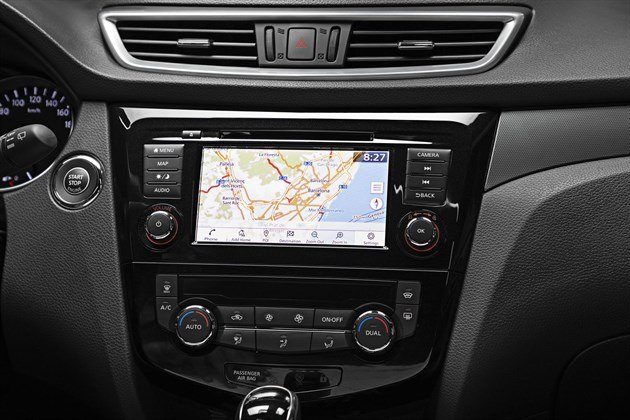 The good news is that Apple CarPlay and Android Auto are now standard on all but entry-level Visia trim, meaning it's easy enough to bypass Nissan's dated infotainment system by plugging in your smartphone. But that's nothing new - most rivals also have these features.
Elsewhere, it's business as usual for the Qashqai. And that's generally good news. It's easy to see why the Qashqai is popular with families. There's loads of room inside and a big boot. Even adults in the rear will be comfortable - although access to the rear seats is slightly tricky thanks to narrow door openings.
Cosmetically, the Qashqai looks no different inside or out. There are a few hard plastics here and there inside the cabin, but nothing too offensive. It's also comfortable and kids will enjoy the high-up seating position compared to a conventional family hatch like a Ford Focus.
Have the updates to the Qashqai made it good enough to cling onto its title as Britain's best-selling crossover? Yes and no. It's still a highly competent car, and the new 1.3-litre petrol is much more pleasant than the old engines, while also being more economical. But there's little about the Qashqai that really puts it ahead of the pack. Don't buy one until you've tried a Kia Sportage or SEAT Ateca first.
The Nissan Qashqai 1.3 is on sale now.