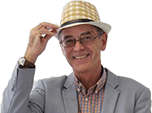 Nissan Qashqai 1.2 DIG-T 2014 Road Test

The new Nissan Qashqai has been getting some rave reviews and it's not too difficult to work out why.
At first, compared to a small hatchback like the Nissan Note, it seems intimidatingly big. Especially for a 1.2 litre 115PS turbo petrol engine to haul along.
It's very easy to get very comfortable. The sensible 215/60 R17 Continental tyres provide an excellent compromise between handling and ride quality. And, lo and behold, on the flat at least, that tiny motor hauls it along very well.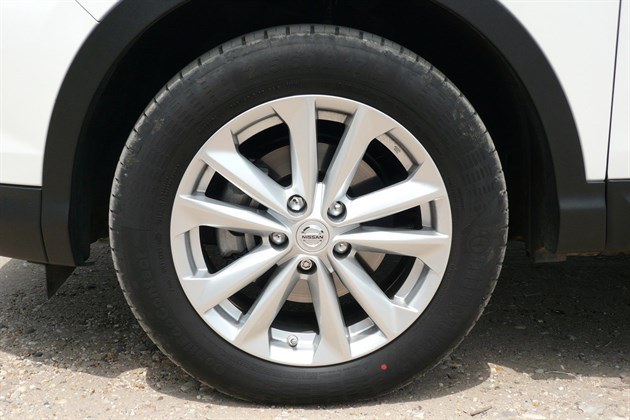 The turbocharged 1.2DIG-T 4-cylinder Renault engine could not be more different from the supercharged 1.2DIG-S 3-cylinder Nissan engine in the Note, putting out a lot more power and torque (but also a lot more CO2 in the misleading ECDC tests).
However, maximum torque of 190Nm is at 2,000rpm, which is low compared to other petrol engines. (The maximum torque of the Note 1.2 DIG-S is 147Nm at 4,400rpm.) While gearing is about 30mph per 1,000rpm in 6th. So that explains why it settles down and romps along quite nicely at 70mph. And with cruise control set to 70 it manages most motorway inclines without needing 5th.
But it's no fun at all if, for example, someone brakes in front of you and forces your speed down to 40mph. Then you have to get out of the way of the queue that rapidly forms behind you and build your speed up again through the gears.
Maybe with a family of five on board with their luggage and dogs, and bicycles on the back, the experience might be similar.
Yet on a return run to Teesside, with a refill of V-Power Nitro Plus, I saw the gauge reach 48.8mpg. While a further 100 miles over the South Downs to Chichester and back only reduced that to an average 48.3mpg.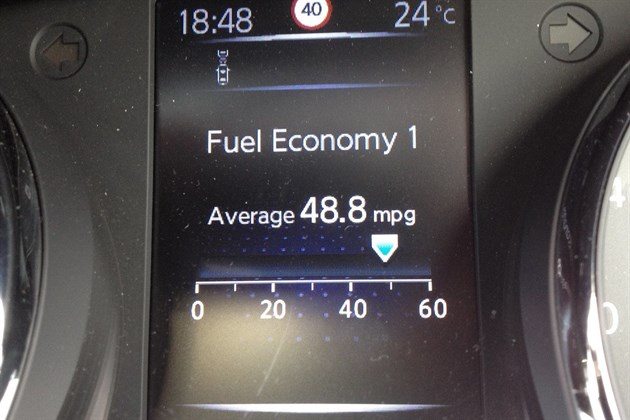 A brim-to-brim check after 336 miles (before the V-Power) saw a figure of 45.7mpg.
So, if you're not in a hurry, the 1.2 engine does a decent enough job. On Teesside I parked next to a mate's Porsche Macan 3.6 Turbo with three times the engine size, three times the power, three times the price and three times the status that was averaging 30mpg on the meter at the same sort of cruising speeds.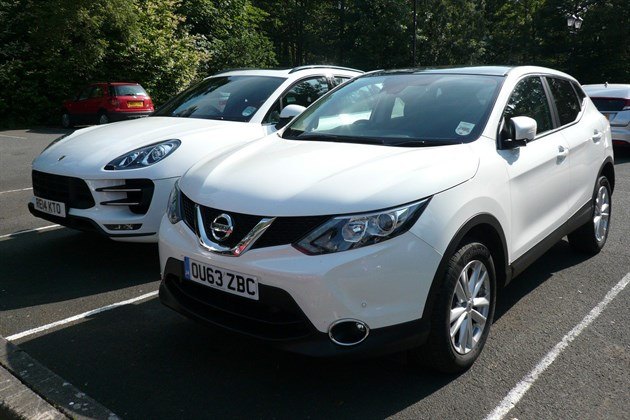 I quite liked the relaxed, easy-going nature of the Qashqai. A car like this needs a bit of squidge in the tyres. Though, while the steering ratio is right for the car, it sometimes requires so much wheel movement that the natural way to drive it is with one hand on the bottom of the wheel and one on the gearlever. The IAM would not approve.
Unfortunately, technology has taken over. It was only after achieving an honours degree in 'The Understanding and Operation of Nissan Driver Aids', I finally managed to find the programme that turned off the irritating lane departure warning. (In a Nissan Note, you just press a button.)
The well-equipped Qashqai I drove wasn't cheap at £20,995 (they start at £17,540 with the same 1.2DIG-T engine and gearbox). The Panoramic sunroof doesn't open.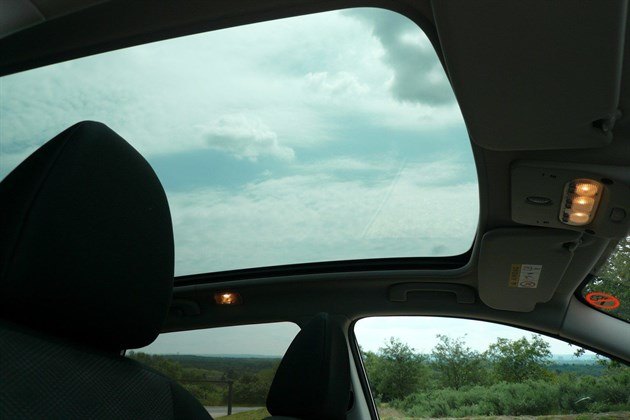 There's no spare wheel.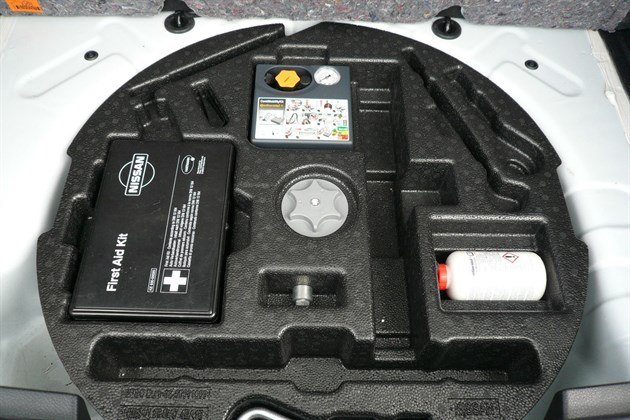 It has the reviled electric parking brake switch instead of a lever, though at least that works the intuitive way round: up for on; down for off. The two level cubby between the seats is well planned with a shallow tray on top for phones, keys, etc.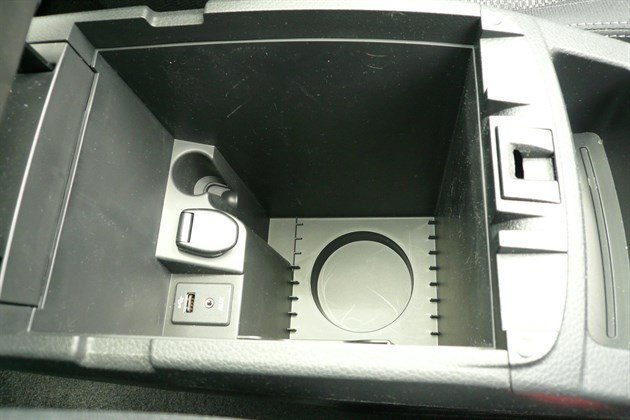 There's quite a good 'Flexi-board' system to divide up the loadspace and help keep your supermarket bag upright without spilling the milk.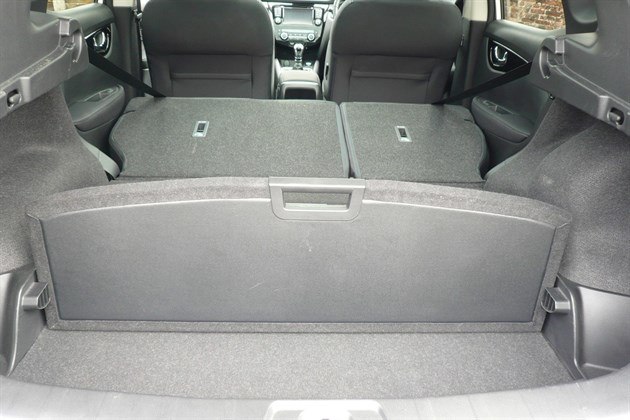 The other engines are a belt cam 110PS Renault 1.5DCI and Renault's excellent chain cam 1.6DCI 130. The Qashqai 1.6DCI is deemed strong enough to be teamed up with an optional CVT if you don't like changing gear.
The new Qashqai works well. But there is now plenty of opposition, such as the Suzuki S4 S-Cross, which offers more kit for less money and more sporty performance, and the Mazda CX-5, which is more car for not much more money.
However, the decision to ditch the wheezy old, low geared, high CO2 1.6 petrol engine in favour of the 1.2DIG-T was a good one, especially for Qashqais that will see more action on the school run than attempting to climb every mountain and ford every stream.
More at Nissan.