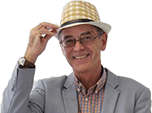 Nissan Juke 1.6DiG 2010 Road Test

The first pictures of the Nissan Juke were in a really nice metallic red. With its distinctly odd arrangement of lights it has the appearance of an insect. I couldn't work out how to look it in the eye, but I immediately knew I liked it.
Yet again, Nissan is redefining what a car should be and what it should look like.
Dropping its 'D' sector saloon/hatch/estate, the Primera was entirely logical because it wasn't selling. Replacing it with a jacked up urban warrior of a family car called the Qashqai wasn't off the wall either, with Britain gradually becoming infested with a cratermass of potholes and a rash of speed humps built from the tarmac that should have been used to fill the holes.
Nissan calls this 'urbanproofing'.
No point, thought Nissan, in building yet another sportscar for this sort of driving environment. What the public wants and needs is a sort of miniature Dakar racer.
Hence the Juke: four door coupe from the waist up; hump and hole riding SUV from the waist down.
It's priced right. From £12,795 for the base model Visia, that still comes with a 117PS 1.6 petrol engine, 16" alloy wheels and aircon/ To £19,995 for the top spec 190PS 1.6 turbo petrol with 17" wheels, CVT automatic transmission and four wheel drive.
It's up against Alfa MiTos, Audi A1s, MINIs, FIAT 500Cs, Abarth 500s, Citroen DS3s, Ford Fiestas, KIA Souls, Mazda MX-5s, Nissan Cubes, Peugeot 207CCs, Renault Winds, Skoda Yetis, Toyota Urban Cruisers, Vauxhall Tigras and the expensive new MINI Countryman. Not a specific type of car, but a group of 'lifestyle' cars in a fickle market that could go any way on a whim just because someone likes the car.
In some ways it wins because it's a full four-seater. In other ways it loses because you can't open the roof (but you still get a lot of rays on your face and forearms through the screen).
Like Alfa Romeo's DNA, Nissan's 'Dynamic Control System' on Acenta spec up gives you three buttons on the dash to choose 'Normal, Sport, or Eco' driving modes, and these make a big difference to the way the top 190PS CVT 4WD behaves.
In 'Normal' and in 'Eco', to put it mildly, it doesn't feel that quick. It's very pleasant, easy and mild mannered to drive, but not a sportscar at all and you wonder what happened to those 190PS.
It rides very nicely, goes round corners decently enough and, though there aren't any paddleshifters, you can select which of the six selectable CVT ratios you want to hold it in.
Press 'Sport', however, and, while it doesn't suddenly turn into a Formula 1 car, it does perk up considerably. Acceleration is slightly masked by the CVT effect so you don't get any kick in the back sensation on upward changes. But it does increase its velocity fairly rapidly and, without trying hard, we saw an impressively stable 200kmh (125mph) on an unrestricted section of autobahn.
The top 1.6DiG Tekna CVT 4WD is actually built in Oppama, Japan, not in the UK, and comes with niceties such as a full sized spare wheel (you couldn't put an odd sized wheel on the Torque Vectoring 4WD system). One possible downside is its 175g/km CO2, which takes it off company car lists, though the 2WD manual 1.6 DiG 190 just squeaks in at 159g/km)
The other Jukes will be built at Sunderland, from the second week in August. The factory will close down for the last week of July and the first week of August while the Micra production lines are switched over to Juke. Then production will ramp up from mid August to get enough cars built for the September 24th launch date.
Nissan ambitiously expects to sell 20,000 Jukes in its first full year of production, which will be 2011. And I can see that happening.
A plague of Jukes is about to descend on the landscape, devouring young mums and their offspring and raising eyebrows wherever they go.
Expect an unfamiliar looking car to start becoming very familiar indeed.
More at Nissan