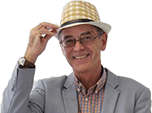 Mitsubishi Outlander PHEV 2019 Road Test

The 2019 Mitsubishi Outlander PHEV marks the first significant upgrade of the model since its launch in 2014. Bigger, more powerful petrol engine, bigger battery, an enhanced EV range of 28-35 miles, real world emissions of 46g/km and an extrapolated WLTP figure of 139 mpg.
Since its launch in April 2014, 39,000 Mitsubishi Outlander PHEVs have been sold in the UK alone, mostly to private buyers who appreciate the fuel saving and environmental benefits, rather than to company drivers going for a tax break. (That said I'm seeing an increasing number of Outlander PHEV taxis on the road.)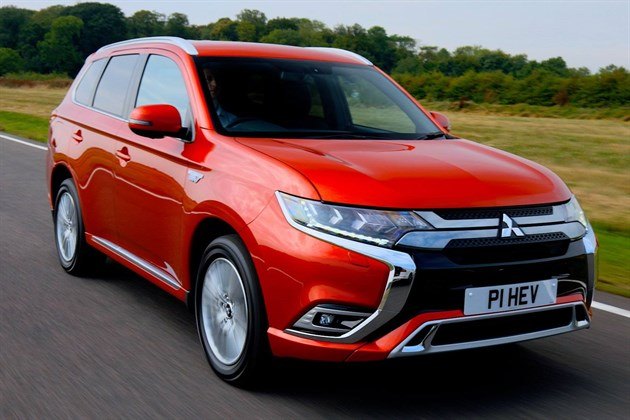 On a full charge, the WLTP EV test range is 28-35 miles of city driving. With average car commutes just 9.9 miles each way, that is more than enough for the average driver to drive solely in EV mode. On the other hand, leaving the car in 'normal' mode, we started a 25-mile indirect route from Enstone to Broadway on an 80% charge, finishing with 10% left in the battery and a range increase of 10 miles.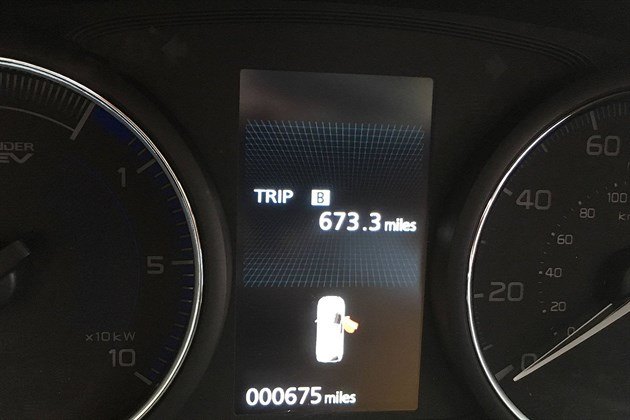 What happens on a longer drive on a full charge and full tank of fuel is you can see the theoretical range rise to 999 miles before, as the battery charge decreases and the petrol engine comes into play more often, it decreases significantly. However, zero petrol consumption when in EV mode and battery regeneration when descending hills still gives you outstanding fuel economy on 100 mile runs. You can actually pre-calculate the fuel savings you are likely to make on your regular runs here: www.mitsubishi-cars.co.uk/new-cars/outlander/phev/fuel-calculator/#/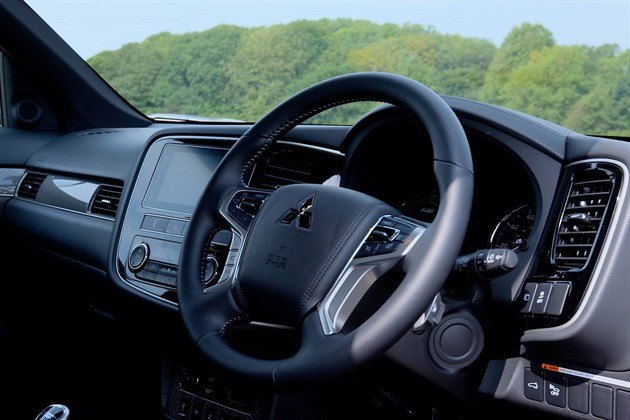 'Paddleshifters' either side of the steering wheel allow the driver to select 5 levels of regenerative braking while lifting off into roundabouts or descending hills. Pure 'EV' mode is selectable and runs to a point where the charge in the battery is depleted. 4WD mode engages the electric motors, driving both the front and rear wheels and is effective across fields and tracks. And the Outlander PHEV is rated to safely tow 1,500kg, which is not only its maximum towing weight but also 98 kilos inside the caravan club's 85% rule.
Improvements in the 2019 Outlander PHEV include a more rigid bodyshell due to structural adhesive welding, quicker steering, a 'Sport' mode for the first time, a 'snow' mode for the all wheel drive, more seat side support, a new instrument cluster, a rear USB port, rear vents and LED low/high beam headlights.
You'll find our original test of the 2014 Outlander PHEV here.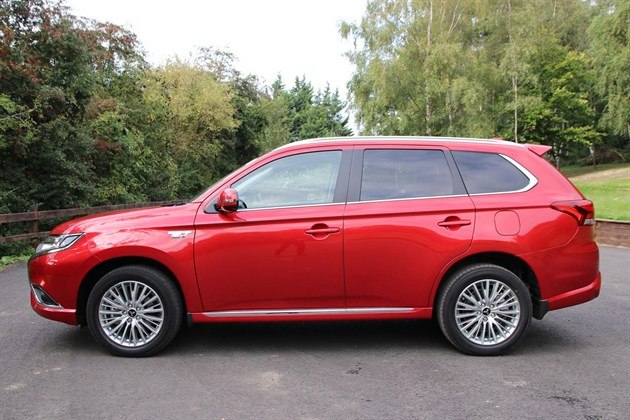 Because the 2019 Outlander is so significantly improved over the 2018 model, Mitsubishi wanted us to drive both and feel the difference to appreciate the benefits an existing Outlander PHEV owner would notice in the new car.
There is no doubt it offers a slightly softer, more cosseting ride and less harshness felt through the steering wheel, as well as improving steering feel, reducing roll and offering handling flat enough to catch up a slowly driven EVO 8 on a short test track. Out on the road, it's simply a very pleasant place to be: calm and unflustered most of the time, but with enough performance and roadholding to confidently pass slow drivers.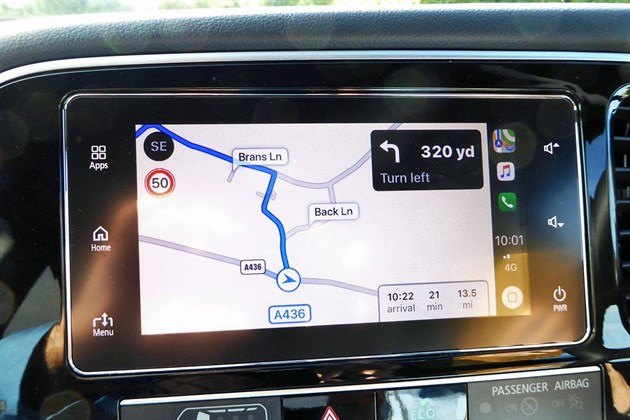 As with the new Mitsubishi Shogun Sport, the MG3, the Citroen C1 and an increasing number of other new cars, you don't get standard satnav any more. Instead you use Apple CarPlay to hook the tough screen up to Google Maps or Waze on your iPhone and they work effectively, using more up to date mapping than a factory installed satnav.
Another negative for some people is that it can't be fitted with 7 seats.
Nevertheless, though starting to catch up with the Germans and the Swedes on price, the 2019 Mitsubishi Outlander PHEV makes more sense than it ever did.
More at Mitsubishi