MINI Cooper F56 2018 Road Test

The most obvious change in the MINI Cooper 2018 refresh is the lighting. New LED front indicators completely encircle the headlights making the driver's intentions blindingly obvious. While, to fly the flag, at the rear a Union Jack effect is etched into the stoplights.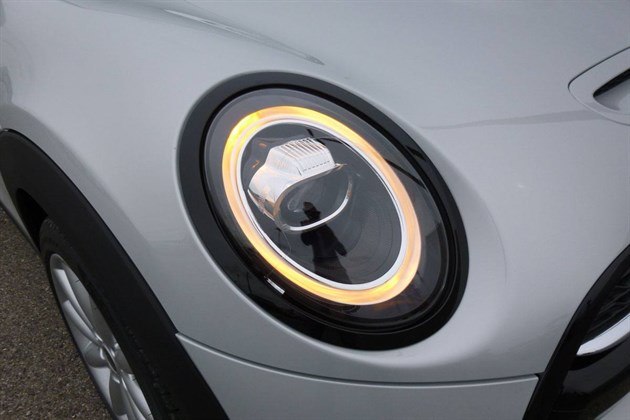 This is fair enough because BMW actually builds up to 1,000 MINIs a day at Oxford, employing 4,500 people and exporting 80% of the cars. Last year's total production was 223,817, which is about 15% of the UK's total production of cars.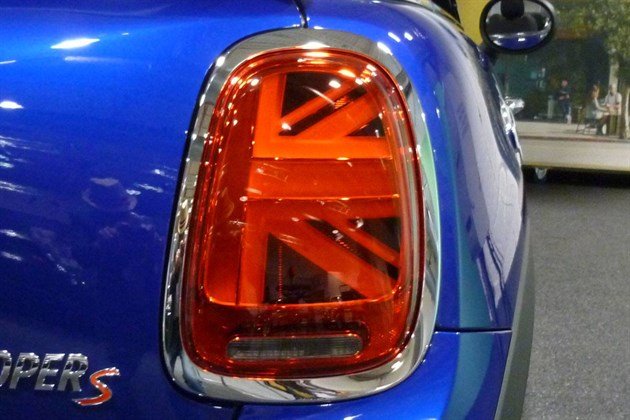 An option the MINI people were keen to tell us about is 'Matrix' adaptive LED headlights that automatically adjust brightness and beam pattern for specific conditions, such as oncoming drivers. Usefully, though the basic beam pattern remains the same when driving on the right-hand side of the road, the system automatically dips when it sees other car lights approaching on its left, so no need to stick anything to your MINI's headlights when you venture across the Channel.
I was brought up on Minis. When we went to see the first Mini at the 1959 Motor Show at Earls Court my dad reckoned that by the time I could drive I'd probably be able to afford a used one. Over the years I eventually owned a Mini van with trick suspension, a Mini based Wolseley Hornet and a Mini 1000. My brother had a Mini van with a 1,293cc Mini Cooper S engine. Our neighbour had a succession of Mini Coopers and Cooper S. My mate had a Mini Moke. A girlfriend had a Mini Clubman 1275. I even hired a Mini on holiday in Spain. So I know what they drove like.
The first BMW MINIs weren't bad in comparison. Over the years, I drove every variation. MINI went a bit wrong with the first R56s, completely sacrificing steering 'feel' at first before they sorted it out. Again I wound up driving every incarnation at some time.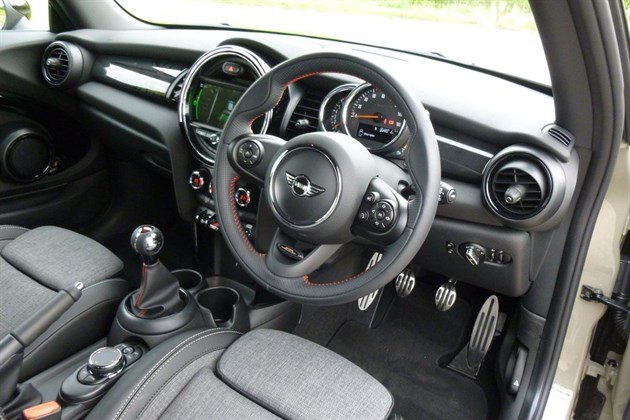 In the latest F56 MINI Cooper, on 17-inch wheels with 205/45 R17s the steering is frankly a bit stiff. Not heavy. Not 'feel the wheels' stiff. Just fakely weighted to give a sort of 'go-kart' effect without building up your biceps too much. It still scoots round corners well enough and is brilliant at quick lane changes in traffic, but not in the same way as a 1960s Mini was. It's still fun, though. It has 'character'.
The Hams Hall assembled 1.5 litre 3-cylinder engine is pleasantly torquey, with 220Nm from 1,250rpm, so pulls from low revs in high gears and gives 30mph per 1,000rpm in 6th, which makes it a reasonably refined long-distance cruiser.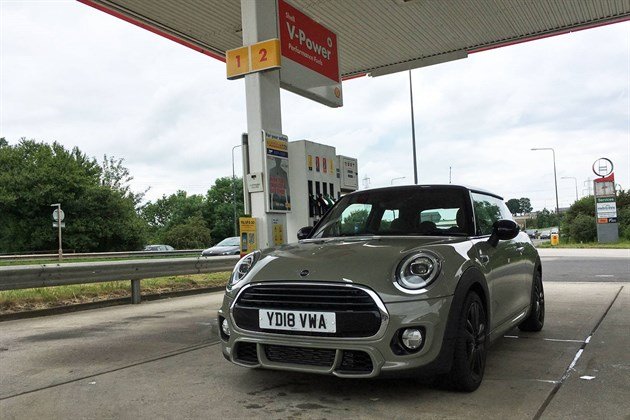 Combined with the torque, the short-shifting 6-speed manual gearbox is terrific and significantly adds to the enjoyment. But at first I was a little disappointed with the fuel economy readout, seeing a best of only 42mpg. Happily, doing the brim-to-brim sums, it worked out rather better, averaging 47.25 over 412 of the 630 miles I drove so, if readers are working on the basis of the readout, our Real mpg figures may err on the low side.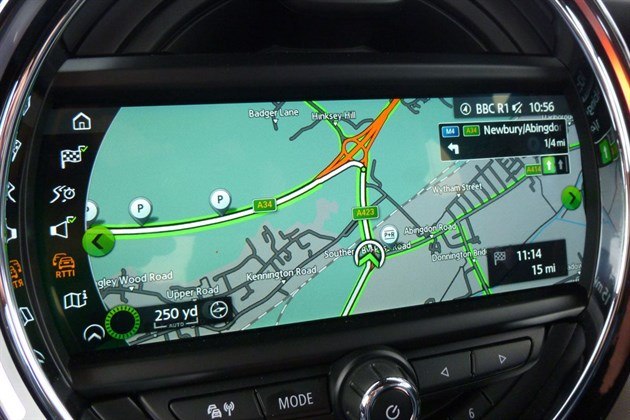 the I wasn't very happy with the satnav. Despite 'my' MINI Cooper being loaded with kit, the nav had no easy answer to traffic snarl-ups on a programmed route. It simply played dumb and dumped me straight into them, forcing me to find my own way three times in the last 70 miles of a 300-mile run. It didn't show speed limits either. So I guess that, even though it had an 8.5-inch screen, it wasn't the £2,000 'MINI Navigation Plus' package. Or I just couldn't set it up right.
That said, pairing an ancient iPhone SE was a doddle, finding Radio 4 was no problem and little things worked astonishingly well, such as the single button cruise control. Just press one button and it locks you into the speed you're doing with no fiddling around like you still get in a new Toyota.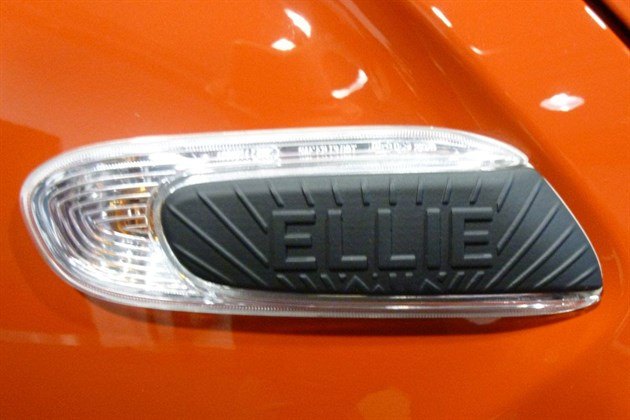 So the latest incarnation of the MINI Cooper is a very likable car. Pricewise, with bare bones, it starts at £650 less than the fully equipped Suzuki Swift Sport and £1,650 less than a stripped out Ford Fiesta ST. But as soon as you start adding options, the price hikes itself up very quickly. Happily, the MINI Yours Customised packs are inexpensive, so if you buy a MINI personalised as 'BILL' you can easily change it to 'BEN'.
More at MINI