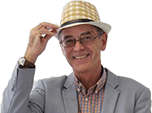 Mercedes-Benz SL 2002 Road Test
Thu, 11 Apr 2002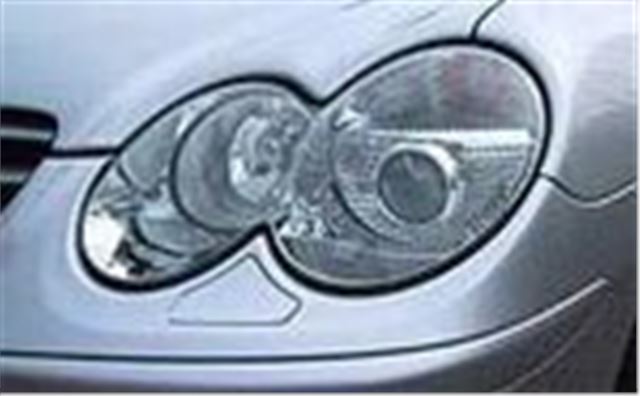 Forget Ferraris, Rolls Royces, Bentleys, Lamborghinis, Porsches. The most desirable car you can buy is the new Mercedes 500SL. Wherever you happen to be, no other car impresses most of the people most of the time. It's the one car the world over that says you've arrived before you even start your journey. 
So what's it like to drive? Fantastic, obviously. A five-litre V8. Three hundred and six brake horsepower. A silky but overrideable five-speed automatic transmission. And probably more technology than a Space Shuttle.

ABC, SBC, ABS, BAS, ESP, ASR. You have to abbreviate to get them all on the page. Just to be boring for a moment, SBC or Sensonic Brake Control is a world first. The brake pedal is not mechanically connected to the brake servo. Instead it merely feeds messages to a control box which sends electronic signals to the microprocessor which organises the braking. It feels exactly like conventional braking, until you do something stupid, at which point the SBC and all the other control systems save your life. Mercedes, these days, build almost uncrashable cars.

To further guarantee your survival you can order DCC or Distronic Cruise Control. This involves fitting a radar scanner behind the three-pointed star on the radiator grille and stops your car ever getting within its effective braking distance from the car in front. People used to drive Mercs using the three-pointed star on the bonnet to home in on the car in front. Now the three-pointed star homes you out.

Apart from the sheer beauty of the car, and this is the most beautiful Mercedes since the 1957 300SL roadster, you're going to knock them dead with the roof. Peugeot invented the electric folding hard-top in the 1930s. Ford of America had a go with the boat-like Fairlane Skyliner of 1958. Even Honda had one in the early 1990s CRX, and Peugeot is back again with the 206CC. But Mercedes perfected the folding hard-top with the SLK four years ago. And now, of course, they've gone one better.

The new SL roof is in three pieces. So when it electrically folds into the boot, it only takes up the space at the top. You can open the boot, then press another button to lift the folded hard top and you still have 206 litres of boot space. Not only that, there's a sliding inner cover so that if you load the boot while the top's still up you can make sure you have left exactly enough space for the roof to fold into. It's all controlled by just one handy switch on the console. No clunky clamps to break your fingernails on, and the entire operation takes just 16 seconds. You think they've thought of everything, and they probably have.

Behind the wheel, it takes a while to get comfortable because there are so many separate electrical adjustments you can make. (As an option, you can specify seats which automatically massage the base of your spine every few minutes.) You adjust the steering wheel up, down, in and out electrically. Worried that people on the pavement might actually think you've got money, you look for the automatic anti-hijack locking, but you don't have to because it's automatic. Then you unhook the American-style parking brake and you're off.

At first, the car feels disappointingly wooffley and slurred, as if you're driving on the torque converter rather than in any particular gear. So you start choosing them for yourself by knocking the lever left to go down or right to go up. Once you've got 'D' on the rev counter screen you're back to fully automatic mode. But if you've picked '3', and you stop, then start again, the box goes through the gears but won't go any higher than '3'. It's so obedient, you can even bang it down at quite high revs if you want some engine braking downhill.

Whack down the box and boot it and, despite a mere three hundred and six brake horsepower, the acceleration up to 120 or so isn't that far off a Jaguar XKR. In other words, there's plenty. But if you've got the top down you'll probably find yourself cruising at much more sedate speeds. The car kind of lulls you into it. And that's fine, because it confirms the machine's dual – even triple – purpose nature. It's a top-down boulevard cruiser. It's a top-up town car. Or it's an out-and-out sports car capable of extremely quick cross-country times. How you use it is up to you, but unless you want to haul goods or the family, it negates the need for any other day-to-day car.

The trouble is, they're only bringing in 1,425 RHD SL500s and SL55 AMGs this year. So premium price dealers like Tom Hartley have been offering £15,000 overs to anyone with a new SL, then reselling them to plutocratic punters offering £20,000 over. That makes the list prices of £67,790 for the 500SL and £89,040 for the 476bhp SL 55 AMG no more than starting points. And though standard specs are extremely high, you could also spend a fair bit accessorising your SL. A cheaper 245bhp SL350 arrives next year, together with a 462bhp SL600 V12.

Do you want one? Of course you do. But think carefully, because this car says you have at least £1,000,000 in loose change to play around with. If you drive a new SL you will be noticed, and you'll be a magnet to fortune hunters.