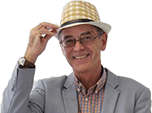 Mercedes-Benz S500L Plug In Hybrid 2015 Road Test

Spend £90,000 on a Mercedes-Benz S500L Plug-In Hybrid and the Government gives you £5,000 back. That's because, in theory (and in the EC Drive Cycle), it only emits 65g/km CO2, and delivers an incredible 100.9mpg.
Which makes lots of sense for a city-centre limo. And, because it has a petrol engine, there's no niggling worry that the stuff coming out of its exhaust pipes might be choking cyclists.
But then there's the real world. The EC Drive cycle is only 11 kilometres long, which is less than 7 miles. When a car runs for its first few miles on electricity from a wall socket, its tailpipe emissions are zero. The internal combustion engine might not need to start powering the car and generating electricity for up to 20 miles.
So there is a point where you stop sailing serenely past petrol stations.
In fact, in the real world, by pre-planning journeys and allowing the satnav to tell the car's systems where the hills are, it's still feasible to achieve fuel economy in the low 50s. And that is fairly fantastic for a 2.2 tonne 17' 3" behemoth.
When you're not saving the planet, it goes a bit too. 0-60 in under 5 seconds, top speed limited to 155mph and a very acceptable combination of ride and handling. That's the thing about all S Class. After 5 minutes behind the wheel they seem to shrink around you and allow you to eat up the miles in sublime comfort. For a 300-mile journey, give me an S Class over a Ferrari any day.
So what are the sacrifices? Well, if you're travelling with Imelda Marcos she might have to leave some of her shoe collection behind. The battery takes up 135 litres of boot space, leaving a mere 395 litres. Two bags of golf clubs plus trolleys might be a very tight fit.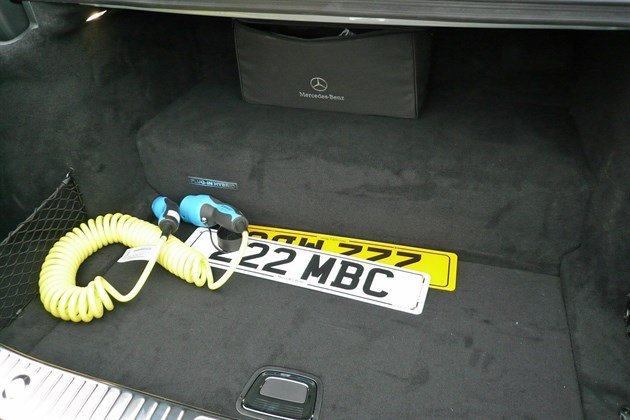 And that's about it. I can't immediately think of anything else I don't like.
Politically correct plutocrats could spend similar money on a Tesla Model S, which is an entirely different type of experience. But look around Mayfair, Kensington and the City of London and what seems to be the most popular car at the kerbside with a bloke inside wearing a peaked cap?
With an S500L Plug-In-Hybrid, you can conform to the norm, enjoy every driver aid known to man, have a bit of fun behind the wheel if you want to, drive to Geneva and back, and still feel smugly green.
What more could you possibly want?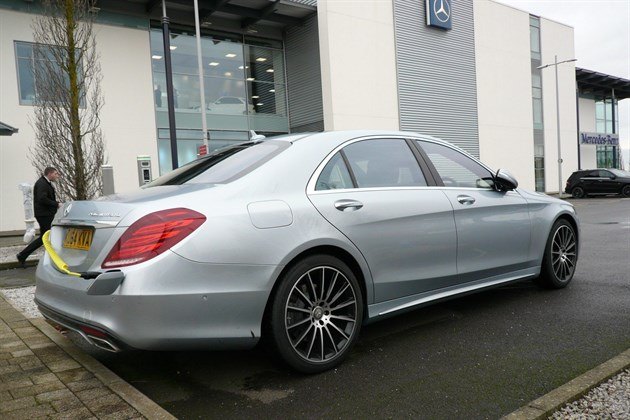 (Apologies for the brevity of this 'Road Test', because all the time we were allowed was 20 minutes behind the wheel. If Mercedes lends us one for a bit longer we'll be able to bring you some Real Life fuel economy figures. At least this give us the opportunity to provide you with the full spec of the car.)
More at Mercedes Benz UK