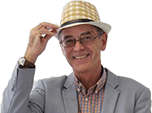 Mercedes-Benz C200 CDI 1.6 2014 Road Test

In switching from a 2.1 diesel engine to a 1.6 for the new C Class, is Mercedes trying to put a pint into a quart pot? 
The surprise about the 2014 Mercedes C200CDI is the downsizing of its engine from 2,143cc to 1,598cc.
In fact, it isn't a Mercedes engine. It's a chain-cam Renault 1.6DCI 130, as found under the bonnets of Renault Scenics, Renault Meganes, Nissan Qashqais and Nissan X-Trails, here reworked to deliver 136PS from 1,500 – 3,800rpm and 320Nm torque from 1,500 – 2,600rpm. This is the same power output as the old 2,143cc C200CDI, but available from lower rpm, plus 20Nm more torque.
The engine offers very effective heat management through F1 technology of incorporating the exhaust manifold into the cylinder head, which means the turbocharger can be bolted directly to it. This puts less soot into the DPF and heats it up faster so soot is dispersed more effectively. While to meet EU6, the engine uses AdBlue.
But can it pull a 1,485kg saloon along?
Unfortunately, the C200CDI only comes as a 6-speed manual rather than the 7-speed torque converter auto fitted to other rear drive Mercedes. The box is geared to give around 40mph per 1,000rpm in 6th, slightly less than the 45mph in the C220CDI. And, while it's generally okay, it can be obstructive in the change up from 2nd to 3rd.
Lacking the engine sound deadening of the C220CDI and C250CDI, the first impression is that this is not a very refined car. Particularly so compared to my long-term Volvo S60 2.0 DriveE. Noise is noticeable all the time. It isn't intrusive, but it does repeatedly remind you that you are driving a diesel.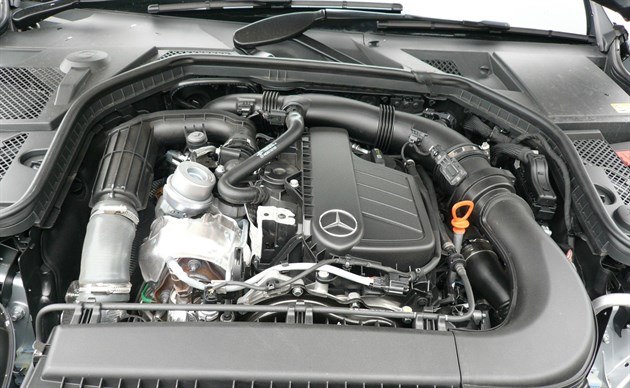 Maximum torque is available from 1,500rpm, with not much below that so, while it will trickle along at 1,000rpm on the flat, you need to drop a couple of gears to accelerate out of trouble. I suspect the long gearing in 6th will make it particularly economical on the motorway where 60mpg should be possible.
The rest of the car is what you'd expect of a small Mercedes. Nicely trimmed in a Germanic manner. Lots of adjustability for the seats and steering wheel. Significantly good rear legroom (better than a BMW 3-Series and much better than a Volvo S60). Big 480-litre boot, with rear seat backs that fold flat in three separate sections and have handy releases in the boot. Under the boot floor there was even a folding plastic luggage crate (though I'd rather have a spare wheel).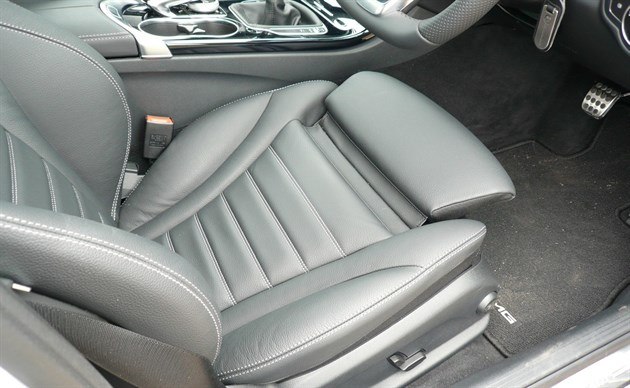 On the 225/45 and 245/40 R18 Michelin Primacy 3 tyres and Airmatic suspension that the AMG Line test car came on, the ride and handling was fine. I didn't go crazy, of course, but it steered accurately and confidently and absorbed Surrey's ruts and potholes without transmitting their presence to the cabin.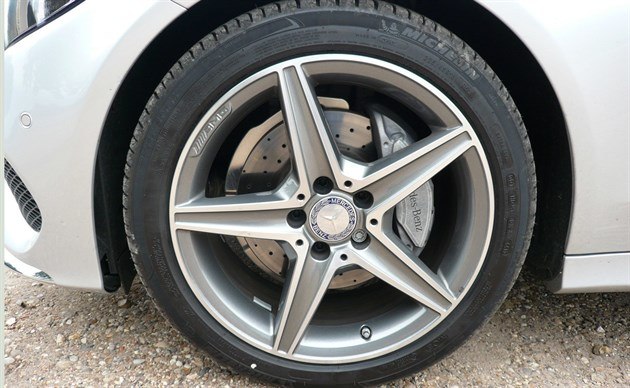 I wondered what it would be like on the standard SE spec 205/60 R16s with steel springs and was in for an unpleasant surprise. Somehow, they both robbed the steering of feel while also bouncing uncomfortably over the same ruts and potholes that the Airmatic suspension and 18" tyres had smoothed out.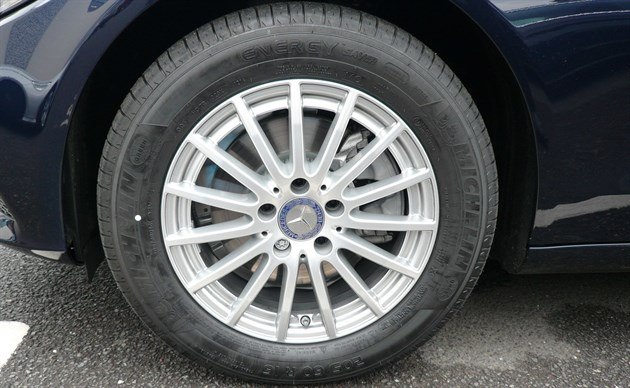 So the recommendation here is to spend an extra £3,490 on the AMG Line, which includes the Garmin satnav, so only works out at £2,000 really, but lifts it out of the 99g/km band
The C200CDI, and the C220CDI for that matter, are up against the BMW 320d, Volvo S60 DriveE, Audi A4, new VW Passat and the Mazda 6 Skyactiv D.
It's a tough battlefield with some formidable adversaries.
But putting a 1.6 diesel into a 2.1 has definitely worked.
More at Mercedes-Benz