Mercedes-Benz B 200 d AMG Line 2019 Road Test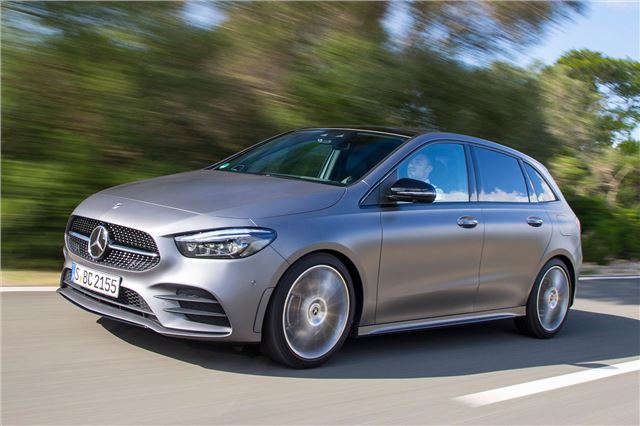 While Mercedes-Benz has always made excellent large luxurious cars, its smaller offerings have often felt like weak spots in the range. The recently-replaced A-Class was never as good as rivals while the slightly larger B-Class fell short of what you'd expect from the Mercedes-Benz badge.
When the new A-Class arrived six months ago, it marked a change in form for Mercedes. It's great to drive, with a strong engine line-up and the interior is easily the best in its class. Still, the firm couldn't be blamed for quietly axing its B-Class MPV as it concentrates on its better-selling SUV efforts, but it's persevering with it.
And the result appears to be just as pleasing as the A-Class. Aside from the higher seating position and a degree of extra practicality, it would be easy to mistake the B-Class for its smaller relation. You get a very similar slick interior with the option of two 10.25-inch digital screens to create one widescreen display stretching across the dash.
There are a few more cubby holes and the like compared to the A-Class, but it doesn't quite feel like the clever family-friendly people carrier you might expect. Indeed, there's no option of a seven-seat version like the BMW 2 Series Gran Tourer. You can, however, slide the rear seats back and forth as well as adjust the steepness of the backrest to provide up to 705 litres of boot space with the rear seats left up.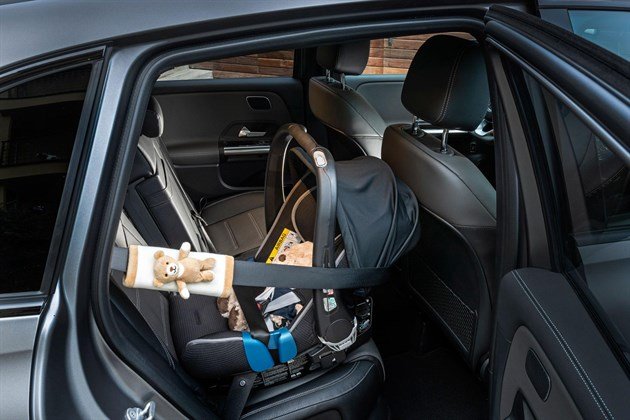 Space for rear seat passengers is good, too. Headroom has noticeably been improved compared to the old model and there's a decent amount of legroom for adults.
While it's not quite as versatile as you might want from an MPV, it makes up it in terms of luxury and technology. The infotainment system is easy to use, with a 'Hey Mercedes' voice assistant allowing you to concentrate on the road. Essentially a built-in version of Amazon's Alexa, you might be better off using your phone via Apple CarPlay or Android Auto to perform simple tasks like 'navigate to the nearest Waitrose'.
Hey Mercedes goes a step further, though. It can perform car-related tasks like 'turn on the heated seats' or 'open the panoramic roof blind'. It's a bit gimmicky and you'll soon find its limitations, but it could occasionally be genuinely useful to prevent having to navigate a myriad of menus in the infotainment.
At launch there's a choice of five engines: the B 180 and 200 1.3-litre turbocharged petrol units - the B 180d 1.5-litre diesel and a 2.0-litre diesel in B200 d and B220 d guises. It's the 200 d we're testing here which produces 150PS and 320Nm of torque while returning an official 56.0mpg and 112g/km CO2.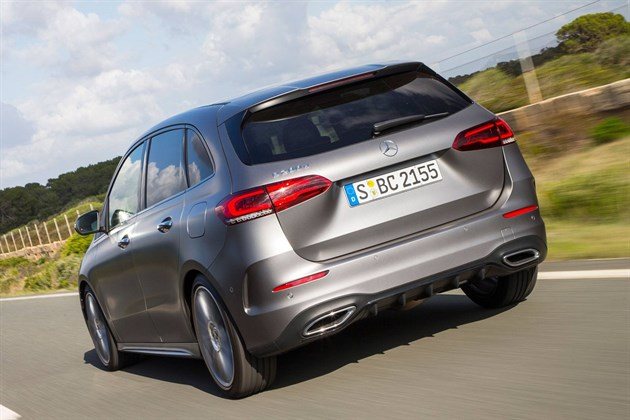 It's a quiet and refined engine with little in the way of tell-tale diesel grumble making its way into the cabin. It's responsive, too, with the new eight-speed dual-clutch automatic transmission always eager to respond. Of course, you can flick between drive modes ranging from eco to sport plus should you wish to change the engine's characteristics, but it's well-suited to being left in comfort mode.
Ride quality is excellent, with the suspension doing an impressive job of soaking up lumps and bumps in the road. It's an easy car to drive, with a high seating position providing a good view of the road ahead. There's plenty of visibility which helps with parking, while kids in the rear will also enjoy the good view.
Mercedes-Benz has succeeded in offering a more practical, comfortable alternative to its extremely good new A-Class. The B-Class won't be for everyone - it's pricey, starting at close to £27,000 and high-spec versions costing more than £32,000. Plus it's not an ultra-desirable crossover SUV...
However, if you want an upmarket vehicle that offers a bit more space than a hatchback, with a high seating position and a luxurious interior, the new Mercedes-Benz B-Class is a really strong competitor to the BMW 2 Series Active Tourer and Volkswagen Golf SV.
The Mercedes-Benz B-Class is on sale now with deliveries starting in spring 2019.