Mazda CX-3 2018 Road Test

The Mazda CX-3 2.0 150PS AWD Sport is the closest anyone gets to a Mazda MX-5 SUV.
Snicky short-throw 6-speed transmission, short gearing, 150HP 2.0 Skyactiv G engine, 18-inch wheels with 215/50 R18 tyres, permanent four wheel drive, a handbrake instead of a parking brake switch.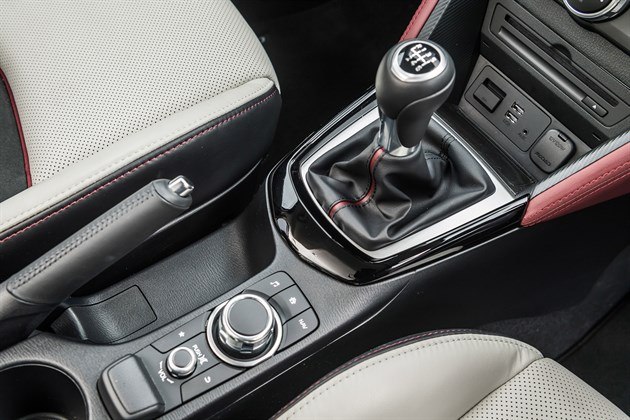 It works as a recipe to please keen drivers as well as an MX-5 does, with a lot more space around them and room for the kids in the back.
And you can tell it's a sports car because in front of you is a rev counter, with a subsidiary speed readout. (And a button to switch from mph to kmh.)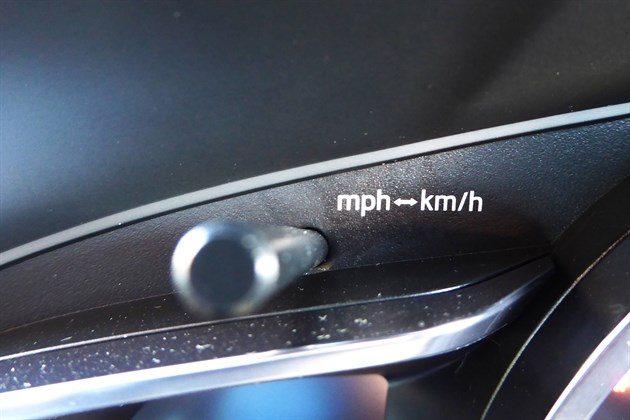 True, there's more than a bit of competition out there. But the Nissan Juke 1.6 DIG-T AWD was only ever available as a CVT auto, and, though powerful, Juke Nismo manuals are just front wheel drive. There will be a sporty AWD Hyundai Kona 1.6T GDI, There's the Audi Q2 and the VW T-Roc. But, as a package, the CX-3 2.0 Sport AWD is the most satisfying driver's car.
It feels eager due to the short gearing giving 25mph per 1,000rpm in 6th. Steering and cornering grip are more sportscar than SUV crossover. The compact size makes it easy to thread through back roads. And the ride quality is surprisingly good on those 215/50 R18 Toyos.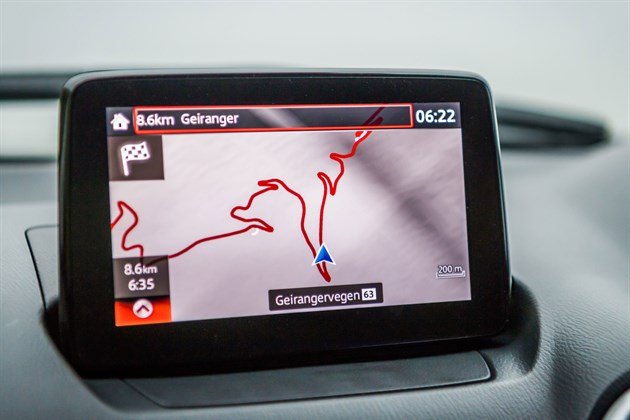 AWD Sport spec brings with it standard goodies such as satnav with 3 years of European updates, adaptive LED headlights, half black leatherette seats, adjustable lumbar support, a premium Bose sound system with 7 speakers, though the Bose 'woofer' (or whatever it is) takes up valuable space under the load deck that could better be occupied by a spare wheel.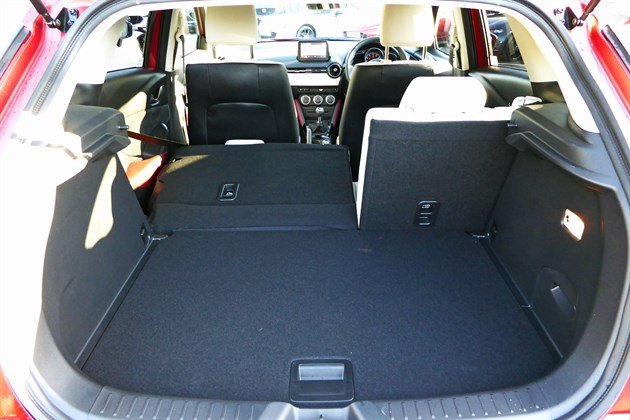 The 60/40 split rear seatbacks flop down onto the rear squabs leaving a reasonably flat floor. And you get three lap/diagonal rear seatbelts so the car can take five, which is three more than an MX-5.
So, a great little SUV, for almost exactly the same money as a Suzuki Vitara S 1.4 Boosterjet 4x4, a SEAT Ateca 1.4TSI 2WD, or an entry level Audi Q2.
On, then, to the CX-3 2.0 Skyactiv G 120HP 2WD GT Sport, that sacrifices power and four wheel drive for more standard goodies in the form of Ceramic Metallic paint and heated Nappa leather seats. Gearing at 27mph per 1,000rpm is a bit longer too.
While 39.2mpg fuel economy on the dash meter was better than the 35.9mpg of the AWD 150, this car, in comparison, simply isn't as much fun. Not as sporty. Not as eager. Still fine for some people, and you can get a 6-speed automatic. But you simply don't get the feeling you're in an MX-5 SUV.
Lastly the CX3 1.5 Skyactiv D 105HP 2WD Sport Nav. For the same money again, you get metallic paint and a diesel engine, but leatherette seats rather than Nappa leather.
Oddly, despite identical wheels and tyres, this felt sportier than the 120HP petrol version. Probably due to the 270Nm torque from 1,600rpm that's well matched to its longer gearing, giving 35mph per 1,000rpm in 6th. At 54.3mpg on the meter, it has to be the obvious choice for anyone regularly driving distances.
More at Mazda