Mazda 3 2019 Road Test

The 'all new' 2019 Mazda 3 arrives in May, but there's a slight pause in the proceedings because the ground-breaking 2.0 Skyactiv-X Spark Controlled Compression Ignition engine will not reach these shores until autumn. All models are extremely well equipped, not merely with European satnav and air conditioning, but also a host of high tech safety kit including Mazda Radar Cruise Control, Traffic Sign Recognition, Head Up Display and Smart City Braking.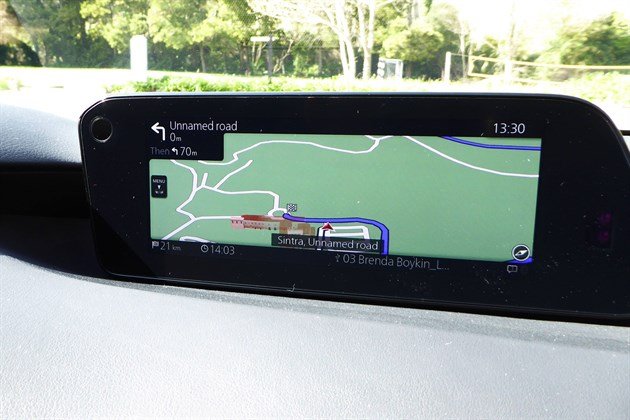 The line-up consists of hatchback and (later) a saloon, with 6-speed manual or 6-speed torque converter transmissions and two 'new' powerplants. One is the 1.8 Skyactiv D, tested previously in the CX-3 here: /road-tests/mazda/mazda-cx-3-2019-road-test/ . Instead of 'Selective Catalytic Reduction' using AdBlue, for WLTP the new 1.8 diesel uses 'Rapid Multi Stage Combustion' and a NOx Storage Catalyst system to collect NOX, then periodic post-injected diesel to convert it back to harmless Nitrogen.  The second new drivetrain is a 120 PS 2.0 litre Skyactiv G allied with a regenerative 24v mild hybrid system.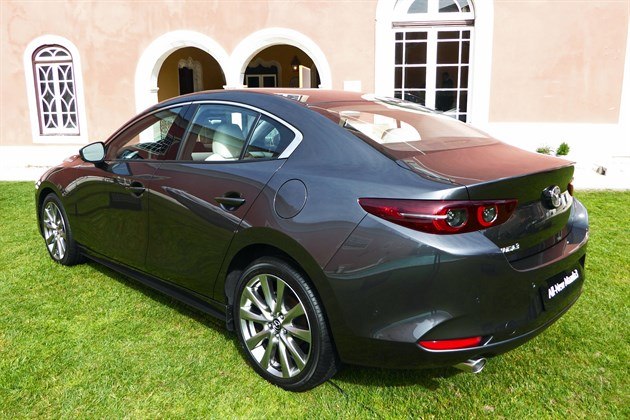 We tested the new SCCI Skyactiv-X in prototypes disguised with the previous Mazda 3 body here: /news/new-cars/2018-02/2019-mazda-3-skyactiv-x-revealed-and-driven/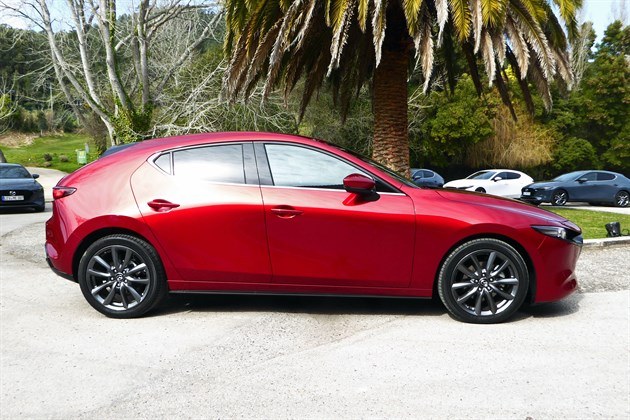 The KODO 'soul of motion' body stays true to the original concept. Of course, the Kindigit-design pop-out flush door handles have gone but, in Mazda's words, "the elimination of unnecessary character lines means the design relies instead on beautifully curved body panels that reflect the surrounding environment." It has the same sort of first-sight 'gasp' appeal as the Alfa 156 had on launch.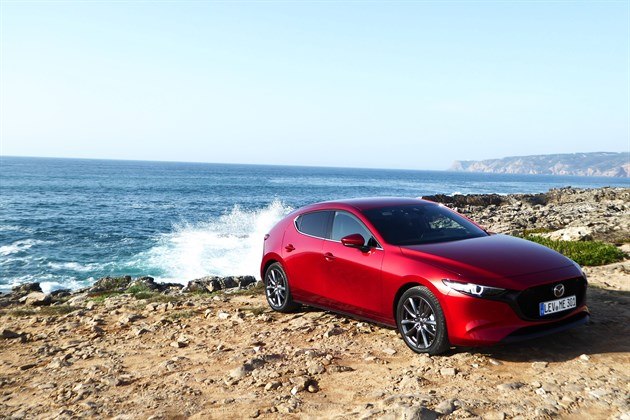 The appeal doesn't stop there. The powertrain of the 2.0 Skyactiv-G mild hybrid is very smooth indeed. Better than expected. And, though engine torque is not huge at 213Nm, the electric motor masks that with its own torque, allowing short changes and even taking 6th gear at relatively low revs despite overall gearing of around 30mph per 1,000rpm.
Mazda has adopted a similar 'anthropometric' approach to ergonomics as Peugeot's i-cockpit, putting everything within easy reach of the driver and making all he needs to see within a normal focal distance. However, one difference is essential driver information including speed limits and turn by turn navigation in a Head Up Display projected onto the windscreen, rather than in the instrument binnacle. No complaints. It all works naturally and very well.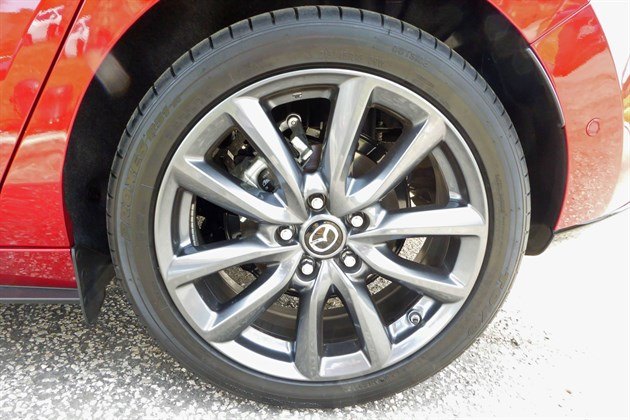 As expected of Mazda, the 'Jimba Ittai' handling, incorporating torque vectoring is excellent. It's smooth and well damped rather than race-car stiff, though the 215/45 R18 tyres could not absorb all of the broken surfaces of the roads on our route. (SE-L and SE-L Lux specs come on 205/60 R16s.) The seats are good. Even the SE-L has height and lumbar adjustment on the driver's seat. There's enough legroom in the back. The load area is a reasonable (but not brilliant) 358 litres. The rear seatbacks flop down to provide a relatively flat load deck. There are indentations behind the wheelarches to take a 1,100mm golf bag.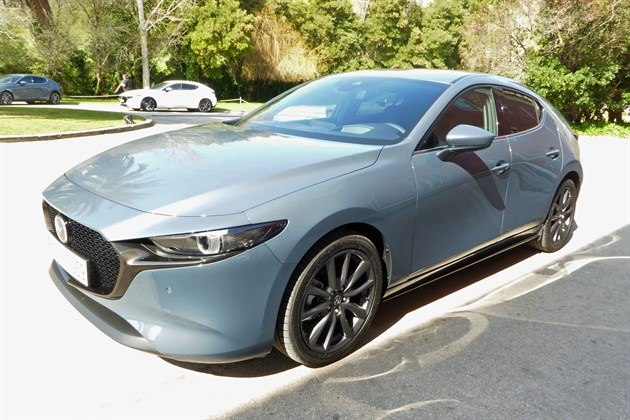 Next we took out the 116PS/270Nm 1,759cc diesel and performance felt surprisingly similar. It seemed to have lost some of the roughness we encountered with it in the CX-3. And with gearing around 32mph per 1,000rpm in 6th it was quiet and pleasant on the motorway. A significant advantage to diesel drivers is no need to AdBlue every 4,000 miles or so. Mazda managed to get it through the WLTP NOx tests by means of 'Rapid Multi Stage Combustion', a NOx Storage Catalyst and post-injected diesel to convert it to harmless nitrogen. And you can't knock a theoretical 13mpg advantage over the Skyactiv-G petrol.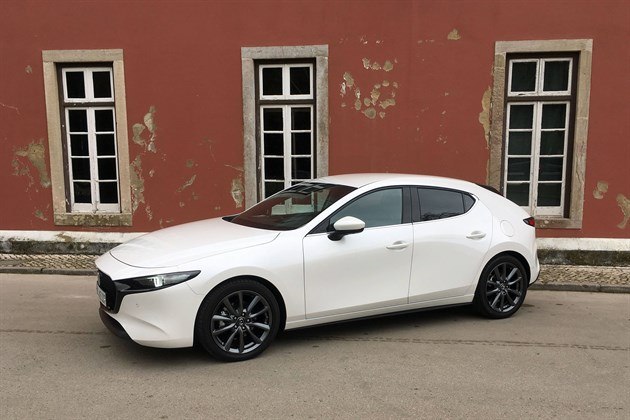 Finally, the Skyactiv-G automatic. The same excellent 6-speed torque converter as in Mazda 3s, Mazda CX-3s, Mazda CX-5s and Mazda 6s since 2012. You get paddleshifts on Sport-Lux grades upwards, but don't really need them with the electric motor bridging gaps in torque.  As expected, it's even smoother than the manual.
So that's the new Mazda 3. Stunning styling. As good to drive as it is to look at. And remarkably well equipped from base model upwards.
Is it better than the new Focus? The general consensus was smoother and more refined, at least as good to drive, though possibly not quite as much fun to rag the tyres off down an empty B road. 
More at Mazda