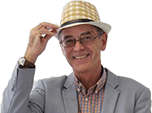 Mazda 2 2003 Road Test
Thu, 03 Jul 2003

Mazda 2 1.4 5-dr TS: £9,850
Mazda 2 1.4 5-dr TS2: £10,850
Mazda 2 1.6 5-dr Sport: £11,830
Mazda 2 1.4 5-dr S diesel: £9,590
Mazda 2 1.4 5-dr TS diesel: £10,390
Mazda 2 1.4 5-dr TS2 diesel: £11,500
www.drivethedeal.com
Mazda 2 1.25 S 5-dr £7,477.28
All have PAS and twin airbags; Emergency Brake Assist; 5 x 3 point seatbelts; three height adjustable rear head restraints; remote central door locking with deadlocks; force and pick resistant locks; perimeter alarm; immobiliser; halogen headlamps with levelling; variable intermittent front wipers; 2 speed rear wipers.
TS has addition of ABS.
TS2 has addition of air-conditioning and 15 x 6" alloy wheels.
Sport has addition of side airbags
Optional Extras:-
Metallic paint: £250
Air-conditoning (S & TS only): £600
ABS + side airbags (S petrol only): £450
Side and curtain airbags: £330
Dynamic Stability Control and curtain airbags (Sport only): £830
Alloy wheels: from £359
Front fog lamps: £299.95
Mazda reversing aid: £231.70
Child seats: from £94.95
Cassette moduel: £134.95
Single CD module: £174,95
Single CD module with MP3 player: £349.95
6-disc CD module: £349.95
6 disc CD module (from single CD): £249.95
MiniDisc module: £349.95
Minidisc module (from cassette) £299.95
Manuals available from March 2003; Auto Shift Manuals (ASM) Available from September 2003.
Prices of all include a 3 year 60,000 mile manufacturer warranty including European breakdown assistance and a 6 year body warranty.
Website
www.mazda.co.uk