Lexus ES 300h 2019 Road Test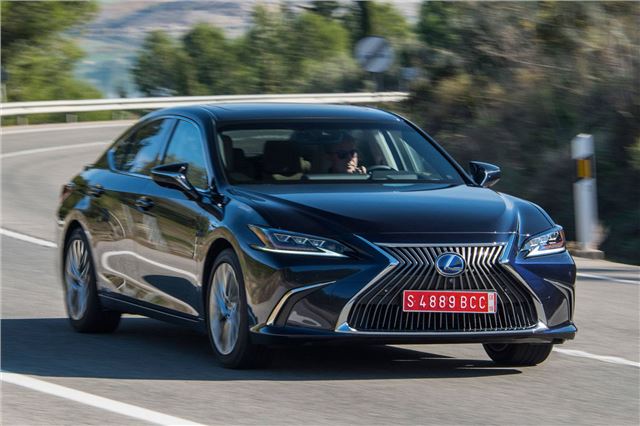 Lexus expects to sell around 700 of its new ES saloon in the UK in 2019. Next year, with a bit of luck, that figure might reach 1000. That means this executive car will almost be as rare as a McLaren supercar.
But Lexus is OK with that. Enough people buy Lexus elsewhere in the world (the US, mainly), that it's quite happy to be a niche contender here in Blighty. Besides, premium cars never used to be about numbers - they always used to be about providing something special, and Lexus reckons it's got that cracked.
There are advantages to being a small player. You're not going to drive your ES away from a Lexus dealership and instantly see another two or three around you in traffic. And there are fiscal bonuses to that - selling in small numbers when new means demand ought to be increased second-hand, helping second-hand values (and in turn reduce monthly finance payments).
So what is the ES? It's a new model to the UK, but one that's been sold for several generations elsewhere around the world. It's kind of a replacement for the GS - a big, real-wheel-drive rival to the BMW 5 Series, Audi A6 and Mercedes-Benz E-Class.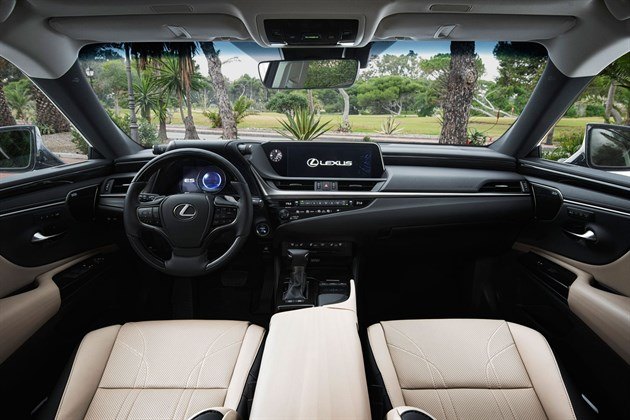 The ES is a tad more conventional in its approach than the GS. It shares a lot with the Toyota Camry (a car set to return to the UK in 2019), including a front-wheel-drive platform. Oh, and in another bold move, it's only available as a hybrid, combining a 2.5-litre petrol engine with an electric motor.
That could be a good thing considering the anti-diesel movement we're currently going through. It's not good news for keen drivers, though. The steering is very light (great around town), and the ES isn't a car that likes to be hustled along. The CVT automatic gearbox makes a din if you try to accelerate hard, although acceleration is fairly linear (if not fast) without that 'rubber band' effect usually associated with CVTs.
The handling doesn't compare to a BMW 5 Series, but the ES excels in comfort. As such, the ride quality is excellent, transferring only the lumpiest of bumps into the cabin. That's unless you spec the F Sport with the adaptive suspension and select Sport Plus mode - but there isn't really any reason to do so unless you're driving on ultra-smooth tarmac.
The seats are wonderful - almost old school executive car in their approach. Lexus tried to explain to us how they've achieved this in a lengthy press conference, but all anyone needs to know is you can probably spend many hours in an ES without backache.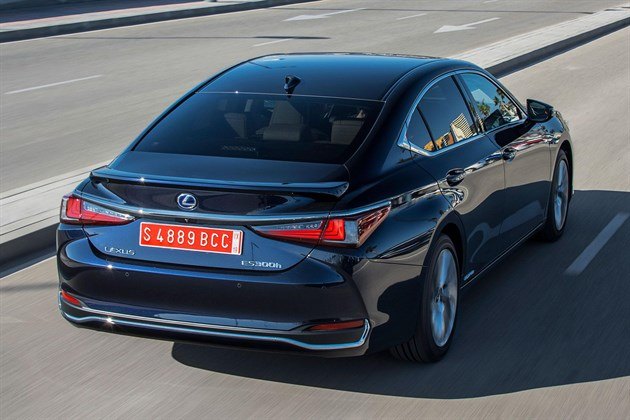 It's pretty practical, too. Spec the top-spec Takumi model and the rear seats recline by eight-degrees, but all trim levels feel pleasant to be driven in. In fact, there's loads of space in the rear. Legroom is excellent, even for the tallest of rear passengers, although headroom could be limited if you're more than six-foot tall.
While the interior feels generally upmarket, it is let down in typical Lexus fashion by the button overload on the dash. Some will appreciate that - we're regularly being told by readers that they don't like having to use a touchscreen to operate everything - but it does look a bit like an early 00s DAB radio. There's a large 12.3-inch navigation display on the Takumi model (the rest of the range makes do with eight inches), controlled by a touchpad control. It's fine to use, although its graphics appear a bit old fashioned and there's no Android Auto or Apple CarPlay (yet).
Germany isn't going to feel threatened by the Lexus ES. Its interior isn't as aesthetically pleasing as that in an Audi A6. There's no diesel option, which'll limit its appeal to long-distance drivers, and it's not particularly pleasurable to drive.
Having said that, it's not trying to be anything other than a niche contender. And if you want something that's going to turn heads, will no doubt last forever and be very comfortable in the process, the Lexus ES could be a very sensible purchase.
The Lexus ES is on sale now with prices starting at £38,800.