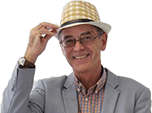 Lexus CT200h 2011 Road Test

The Lexus CT200h is a compact luxurious full hybrid for upwardly mobile environmentalists who value serenity over performance and handling and who appreciate a huge saving in BIK tax.
A lot of company drivers choose a car without driving it first.
They aren't keen drivers. They don't brag brake horsepower to their mates in the pub and would never dream of talking torque at a dinner party.
To them a car is partly a conveyance for themselves and for their families, chosen partly for that reason.
And also a symbol of status. It shows everyone else where they are in the company pecking order.
They may not particularly enjoy driving their Audi A3 S Line or their BMW M Sport, especially round corners, and most definitely over potholes, but they regard it as their badge of office. It tells people they are more than a few rungs up the ladder of success.
So, deep down, they are not particularly bothered by the logo on the front or the car behind that logo. They have chosen it to conform to a stereotype. And, while paying lip service to environmental concerns by opting for an economical diesel, they still pay a fortune in BIK.
But what if a car were to come along that gave them the kudos they crave, that was more luxurious, that was much more environmentally friendly, and that saved them £1,060 in BIK taxes against an Audi A3TDI 140 auto, or £1,500 against a BMW 118d auto over 3 years? (Assumes 40% tax and 5,000 private miles a year.)
I can see quite a lot of company drivers deserting the established order and jumping into a Lexus CT200h.
"But it's just a dressed up Prius," we hear the Clarksonites howl.
It isn't. It shares the Prius drivetrain, but apart from that it's almost completely different.
For a start, it doesn't start very much. It runs for 40% of an average 40-mile journey in traffic on the electric motor alone, even if you haven't deliberately selected 'EV'. And its Atkinson cycle 1.8 litre petrol engine, coupled with energy regeneration on lift-off makes its electricity a lot more cleanly than Ferrybridge Power Station.
It does this by virtue of an extremely sophisticated management system that analyses all the power being created, stored and used and doesn't waste a watt. For example, if cabin temperature drops, it may decide that switching on the driver's heated seat will keep you warm using less energy than the car's cabin heater.
"Driving pleasure" in a Lexus CT200h takes a completely different meaning from the same words in the pages of 'Autocar'. In a CT200 it's all about serenity, especially in traffic. While stop start systems in conventional cars can drive you insane, in the CT200 you just glide away on the electric motor and the engine only starts when it needs to. And, on top of that, with only 94g/km of CO2 coming out of the tailpipe, Boris lets you off your London Congestion Charge of £10 a day (providing you register, of course).
"So why not go completely electric?" you may well ask. Get yourself a Leaf, or a Volt, a Fluence EV or an Ampera?
There's a very good reason for that. The Lexus CT200 carries its own petrol fired power station, and at 68.9mpg (same as the FIAT 500 TwinAir, which has almost the same CO2 output), the ten-gallon tank will take you nearly 700 miles, assuming you can restrain yourself sufficiently to achieve the EC figures. I'd hazard a guess that in the CT200 you are much more likely to do so than in the cheeky little TwinAir.
And you will be travelling in comparative luxury.
So if you appreciate quality, regard luxury as surrounding yourself in comfort and near silence, support the efforts of Greenpeace, do want your status in the world to be obvious and don't want to be hammered by the taxman, the CT200h is your kind of car.
Now that I've got used to driving in a calmer, more relaxing manner, it could be mine.
More at Lexus