Range Rover 2013 Road Test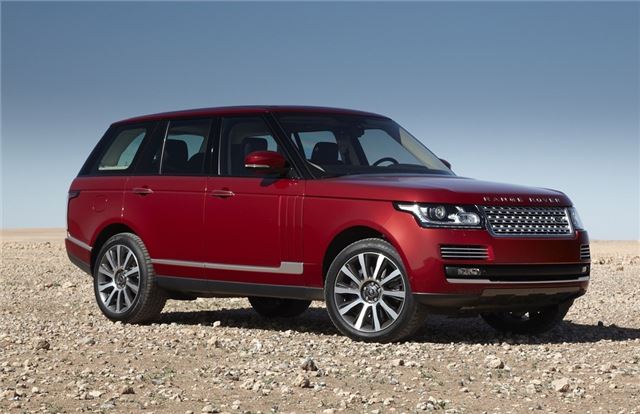 Don't change it, just make it better. That was the resounding response Land Rover got when it asked existing Range Rover customers what they wanted from the all-new model. It's been a long time in the making though, facelifts and updates aside, the outgoing Range Rover has been on sale since 2002.
But Land Rover was never going to risk messing with a winning formula. Since it was first launched more than 40 years ago, the Range Rover has carved out a niche as a luxury 4x4 that's just as happy on Kensington High Street as it is towing horse boxes across muddy fields. It's the ultimate car for the green welly brigade.
The styling is a neat continuation of the outgoing model. It takes influence from the Evoque, especially the headlights, yet this is unmistakably a Range Rover with that distinctive profile. The front isn't as upright as before while the side window line now rises so it doesn't look as boxy. But it's still a substantial motor at five metres long and more than two metres wide. When it comes to road presence not much can match it.
Inside Land Rover has managed to improve quality, which was already very impressive, with a genuine luxury feel throughout. From the leather on the dash to the metal finish around the dual control gear lever, the attention to detail is superb. The layout is far cleaner too. There are half as many buttons and the terrain response controls have been tidied up. The only minor criticism is that it uses the existing Land Rover and Jaguar sat nav and touchscreen system which isn't the slickest around.
This Range Rover has a longer wheelbase which means big improvements in rear passenger space. There's 11cm of extra legroom which means more than a metre of stretching room while lower seats and a wider door opening make getting in and out easier. The rear seat layout is a standard bench seat but there's the option of Executive Class seating with two individual rear seats that recline further and have a massage function. Elsewhere, the useful split tailgate remains and now opens and closes electrically while the boot is as enormous as ever.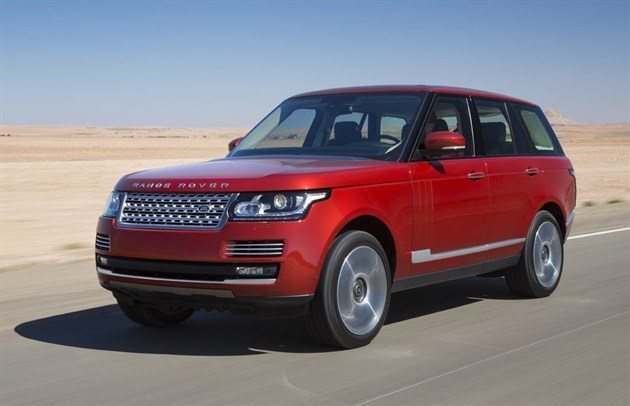 The biggest improvement however, is in the handling. The new Range Rover is a revelation on the road and nothing like the model it replaces. Gone is the cumbersome handling and wallowy cornering, replaced by a sharp and responsive drive that inspires more confidence and allows you to make the most of the performance.

This is partly down to a cut in weight. The new Range Rover is the first all-aluminium bodied 4x4 and 420kg lighter than the outgoing version – the equivalent of five adult passengers. That's not to say it's especially svelte and still weighs in at more than 2300kg at its heaviest, but it doesn't feel bulky in corners and there's dramatically less pitching and diving under hard acceleration and braking. The steering is far more responsive too and doesn't require as much input when turning.

This cut in weight means Land Rover had been able to expand the engine range with the option of the TDV6 already used in the Land Rover Discovery and Range Rover Sport. The V6 engine is incredibly quiet and smooth plus with 258PS and 600Nm of torque it doesn't feel like the poor relation to the SDV8 that's been carried over but with a hike in power.

In fact the SDV8 only has 100Nm more torque yet carries an extra 200kg. In everyday driving the TDV6 is the perfect engine for the Range Rover – rarely will you ever feel it lacks power. Plus of course there are big benefits for economy, the smaller engine returning a claimed 37.7mpg with emissions of 196g/km. Of course the TDV8 still has plenty of appeal, not least thanks to the gruff V8 noise and the sheer low down grunt it offers while economy has also improved, now up to 32.5mpg according to the official figures. At the top of the range is the monstrous Supercharged model powered by a 5.0-litre V8 petrol with 510PS and a 0-62mph time of 5.4 seconds. Next year will see a diesel hybrid version launched.

The other big change is the Dynamic Response active lean control system standard on SDV8 and the Supercharged version. As the name suggests, this active suspension system reduces bodyroll in corners and is able to control the front and rear axles independently. That said even the standard fully independent air suspension on the SDV6 model provides impressive body control.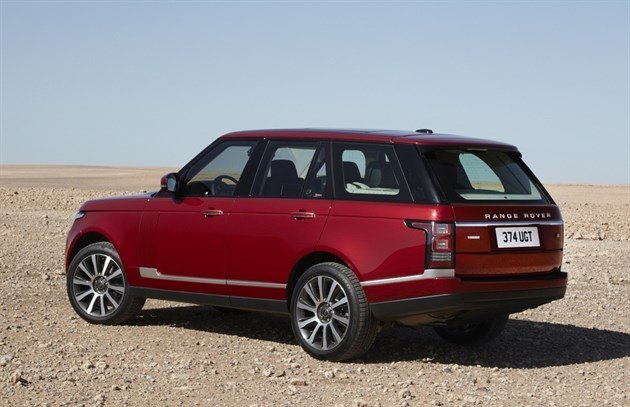 Of course this is nothing new to owners of 4x4s like the BMW X5 or Audi Q7. So the Range Rover can now deal with corners. Big deal. But it's everything else the Range Rover can do that makes it such a mighty vehicle. On its standard road tyres and without any extra off road gubbins it can go from a main road one minute to crossing sand dunes and rock strewn river beds the next. But the most impressive part is that it can then go straight back onto tarmac with no fuss. It's simply an incredible machine.

And it does all this in comfort.  It never feels like its struggling, instead the Range Rover takes it all in its stride. This is what sets it apart from other 4x4s. The next-generation of Land Rover's Terrain Response system plays a big part. As before there are various settings for grass/gravel/snow, mud ruts, sand and a rock crawl mode, but now there's an Auto mode which selects the most suitable program for the terrain. With 303mm ground clearance in off road mode it's unmatched by pretty much any alternative and the wading depth has increased by 200mm to 900mm.

Make no mistake, the Range Rover has lost none of its off-road capability. Yet it remains incredibly refined, effortlessly wafting along at speed like a limousine with a wonderfully cosseting ride and barely any outside noise thanks to an acoustically laminated windscreen and windows.

The fourth generation Range Rover represents a real leap forward compared to the outgoing model, particularly in terms of comfort, refinement and handling. Land Rover wanted to create the ultimate 4x4 - a blend of luxury and unmatched all-terrain capability. It's certainly succeeded. No other car, 4x4 or otherwise, can do what the new Range Rover can do. Of course this doesn't come cheap, with prices starting at more than £70,000. But this is the ultimate four-wheel drive vehicle and feels worth every penny.