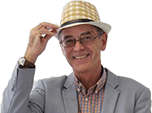 KIA ProCeed 2019 Range Road Test

The 2019 KIA ProCeed is one of a new breed of mid sized car that combines 'family' practicality with 5-doors and a low, coupe-like roofline. Similar in concept to a Mercedes-CLA Shooting Break, it's  very good looking.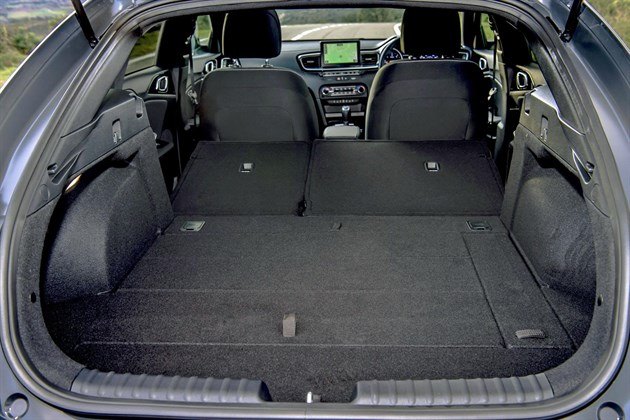 The standard load capacity of 594 litres is actually 299 litres more than a KIA Ceed's 395 litres, almost twice as big. It measures 1,060mm deep by 1,040mm between the wheelarches and 1,230mm behind them for things like golf bags. Fold the rear seatbacks and it extends to 1,780mm. That's more load deck space than a lot of medium station wagons.
And this is the point of the ProCeed. You can have the waist level loadspace of an estate without the van-like square back. You don't sacrifice looks for floorspace. It looks almost like a smaller Porsche Panamera shooting break.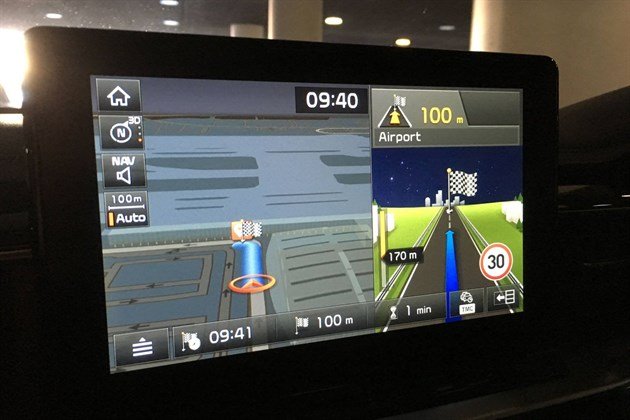 All KIA ProCeeds come extremely well equipped for their price level. You get really excellent satnav that is particularly good at deconfusing turnings with very clear voice commands and diagrams telling you exactly where to go. There's Android Auto that runs with Android phones running 5.0 (Lollipop) and Apple CarPlay for iPhones from Phone 5. The information systems give you all the info you want to know about the performance of the car. There's also a fully up to date safety system including Blind Spot information and the 8-inch satnav screen doubles up as a very clear and effective reversing camera system.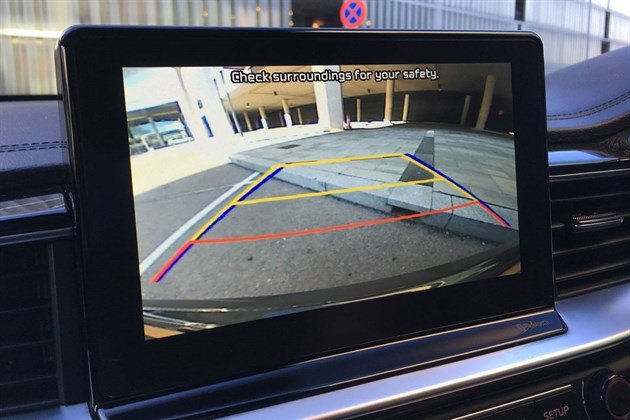 The driver and front passenger seats are both height adjustable and both have power adjustable lumbar support. There are two 12v sockets in the centre console, one hard-wired directly to the battery allowing a mains or solar charger to be used. Please read the equipment list in the specs section. To bring the average German car to this level would cost many thousands of pounds in options.
Engines and drivetrains of the KIA ProCeed are the familiar 1.4T GDI with 140HP and 6-speed manual or 7DCT; a new 1.6CRDI diesel with135HP and up to 320Nm torque, also available as a 6-speed manual or 7DCT; And KIA's 203HP 1.6T GDI for the GT, available with the 7DCT only.
We drove 130 miles in a 1.4T GDI 7DCT, then 50 miles in the 1.6 T GDI GT, then 110 miles in the 1.6CRDI manual.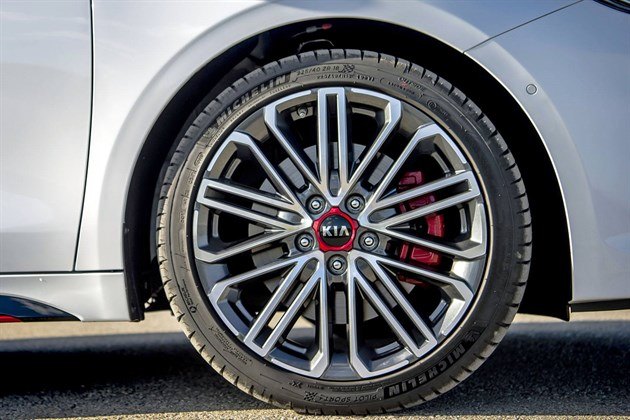 The cars are all comfortable with a decent amount of bite at the front whether fitted with 225/40 R18s or 225/45 R17s. You can use the paddles to override the DCT's decisions but there's not a lot of point because it's very adept and picking the right ratio for what you want the car to do. The 1.4 GDI eventually runs out of puff, but it's still lively enough for most people and in our hands returned 42mpg. Gearing was about 32mph per 1,000rpm in 7th.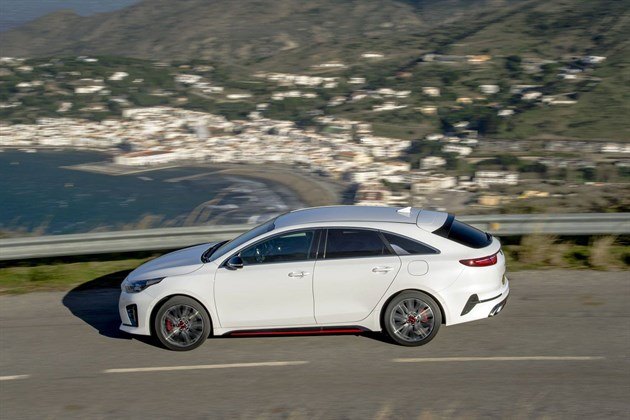 With 203HP and lower gearing, the 1.6T GDI is obviously more of a nutcase and you can squeeze some rapid acceleration out of it either in 'Normal' or 'Sport' mode. It steers fine, keeps things tidy at the front and generally looks after you without laying a wet blanket over the fun factor. On the car we drove, the gearshift indicator wasn't working, which removed any point in trying to paddle it, but it still carried plenty of aggression in Sport automatic mode.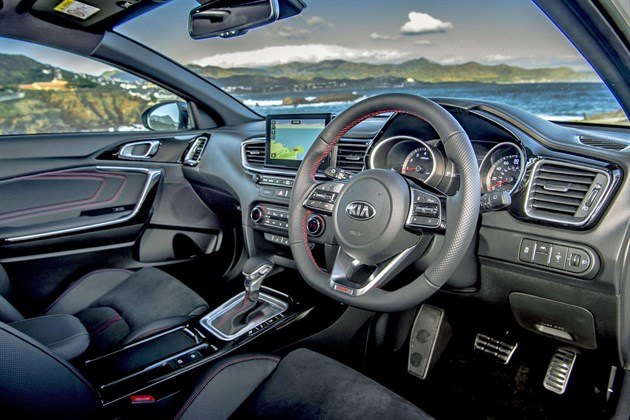 The 1.6CRDI is only £800 more than the 1.4TGDI and the 7DCT carries longer gearing of 35mph per 1,000rpm in 7th. It's quite an amiable thing and also reasonably sporty with decent handling on the deeper profile 225/45 R17 tyre size. It's a very good 80mph cruiser and a lot of 80 probably pulled our economy down to a still good 52mpg, about 25% better than the 1.4T GDI. I can imagine quite a few fleet managers pondering whether to spend the extra £800. Both engines come with WLTP compliant particle filters and the diesel uses an AdBlue SCR system.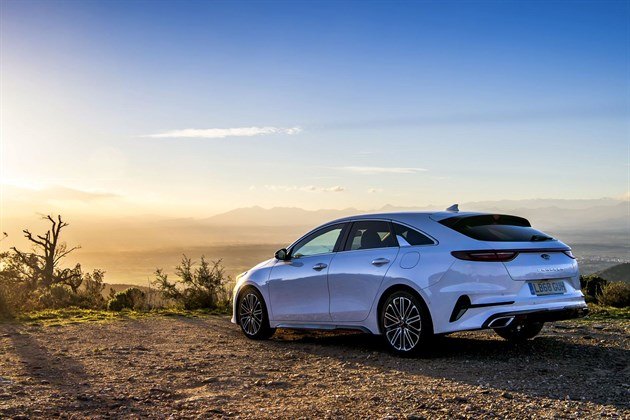 Just one minor criticism. A driver can't see more than about 300 metres behind in the rear view mirror.
So there you have it. A good-looking 5-door coupe with the load floorspace of a station wagon that's decent to drive, is reasonably economical, and tells the neighbours you haven't succumbed to an estate car or an SUV just yet.
On top of which it carries KIA's standard UK 7-year, 100,000 mile warranty.
You can argue yourself into one with your head as well as your heart.
More at KIA