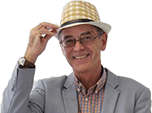 KIA pro_cee'd 1.0 T-GDI GT Line

This was our first opportunity to drive Hyundai/KIA's new 3-cylinder 1.0 litre chain cam turbo petrol engine and it came installed in a smart KIA pro_cee'd GT Line 1.0 T-GDI at a list price of £19,720.
Like all cee'ds and pro_cee'ds it comes on fully independent suspension in a class of car where many models, including baseline Golfs and Leons, make do with a simple rear twist-beam. In theory this should give a better combination of ride and handling and in practice it does, especially after some minor tweaks for the 2016 model year which include torque vectoring brakes.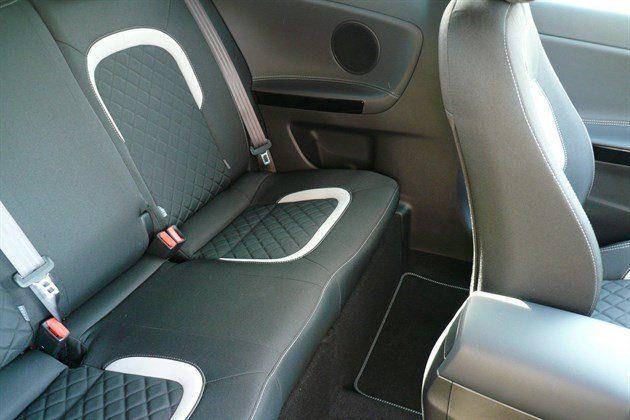 In the pro_cee'd you sacrifice four door practicality for looks and in GT-Line these are enhanced by a deep front bumper flanked by egg-crate-style LED daytime running lights, housed in black high-gloss panels along with the foglights. There is a unique black lower grille and a black high-gloss mesh main grille with a graphite chrome surround. The rear bumper has a deeply recessed high gloss black number-plate housing and dual exhausts. The rear lamps are full LED. At the sides there are sill extensions and bespoke five-double-spoke 17-inch alloy wheels with Hankook Ventus Prime 2 directional 225/45 R17 tyres.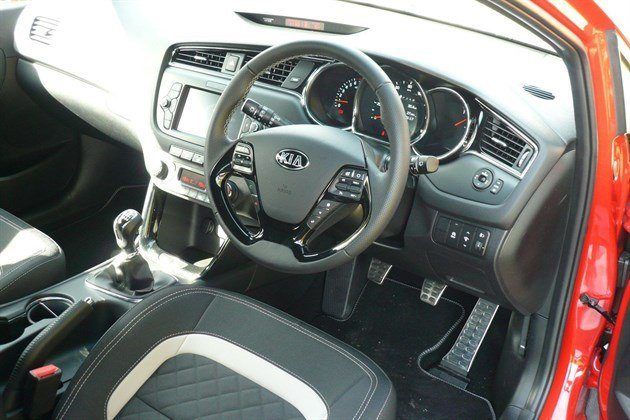 Inside you get black cross-stitch upholstery with pleated effect grey inserts. Driver and front passenger seats have power lumbar adjustment. There leather covered steering wheel has a perforated grip and silver stitching, replicated on the gear shifter, back door centre trim and seats. There are also alloy pedals with rubber grip inserts and fake black leather door inserts. The navigation and rear camera screen in the fascia has a matt black finish and there is a high-gloss black console tray, air vent surrounds and door trims.
The 2016 pro_cee'd now features up to date audio and connectivity. An MP3-compatible six-speaker DAB radio with illuminated USB and AUX ports is standard across the range. Bluetooth with music streaming with voice recognition is fitted to 'SR7' and '2' grades, while the GT-Line has the latest Kia Connected Services featuring TomTom®
Via the 7-inch central touchscreen, you can access European mapping, a Traffic Messaging Channel, full UK postcode entry and the choice of fast, short or economical route-planning, while TomTom Connected services provide additional driver information, including speed camera locations, live traffic updates and local search and weather details. The 7-inch touchscreen is linked to a colour reversing camera.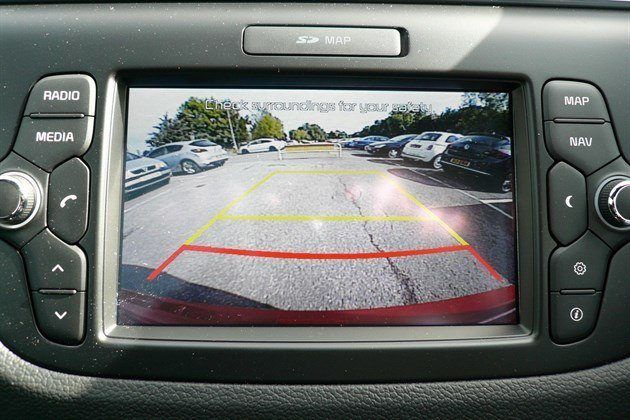 So now you know where the £19,720 goes, what is it like to drive?
There has been some criticism that cee'ds lack steering 'feel' in comparison to, I guess, a Golf. But I suppose because I had the good fortune to drive it on a traffic-free Millbrook 'Alpine' route I could put it to a better test in a shorter time.
This 'Alpine' route has very kind of positive and negative camber corner with every degree of angle and change of gradient imaginable. A slight problem is that, once you know the route, you know where you can push a car and where you can't. But I found everything about the pro_cee'd's steering and handling to be absolutely fine. Plenty of grip, and plenty of feedback through the steering wheel telling me when the limits had been reached.
So, no criticisms there.
The relatively weak spot is the engine.
Like Ford, Hyundai/KIA has gone for a 1.0 litre 3-cylinder when PSA had proved that for this size of body, what is needed is a 1.2.
The KIA engine develops 120PS, but only 171Nm torque, compared to PSA's higher output of 130PS and 230Nm torque. The PS is largely irrelevant. It's the torque that matters and in the pro_cee'd there isn't enough of it.
Consequently, while the nice gearbox will block shift from 3rd to 6th there's no torque when you get there. It won't romp up hills like a Peugeot 308 1.2 Puretech 130. It will get you about on the flat but, once you encounter an incline, you need to change down and down again, as in a Focus and all those extra revs will have a detrimental effect on your fuel economy.
So, nice enough car if you car coupe inclined. Extremely well equipped. Beautifully built with good quality trim. Low VED.
But a bit of a sheep in wolf's clothing.