Kia Ceed 2018 Road Test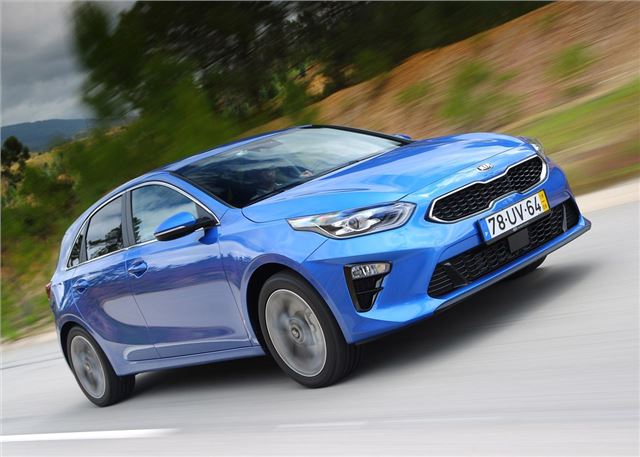 It's said it takes three generations to make a gentleman, which means this latest Kia Ceed should earn a place among the small hatch aristocracy. That elite band includes the Ford Focus and Volkswagen Golf, which is some very lofty company to be keeping, but this latest from the Korean company earns its ennobled place.
First off, Kia has ditched the pretentious apostrophe in the Ceed's name. More importantly, while shedding this punctuation mark, the car has also lost 23kg while becoming stiffer and safer thanks to more high strength steel used in its construction. Some of that weight is returned with a longer list of standard safety kit, including Lane Keeping Assist with Forward Collision-Avoidance Assist, Driver Attention Warning and High Beam Assist for every model. It all adds up to a car that Kia claims is the most high-tech in its sector at launch.
While all of these safety nets are very welcome, and you can add more when you upgrade to a higher trim level, the fundamental benefits of the more rigid shell are obvious in everyday driving. What you get is a car that's much more engaging to drive and offers far better refinement and comfort.
Kia has fitted this third generation Ceed with front springs that are some 40 per cent stiffer than its predecessors. You'd think this would lead to a brittle ride, but instead it delivers superb absorption of choppy roads while quelling road noise more effectively than most others in the sector.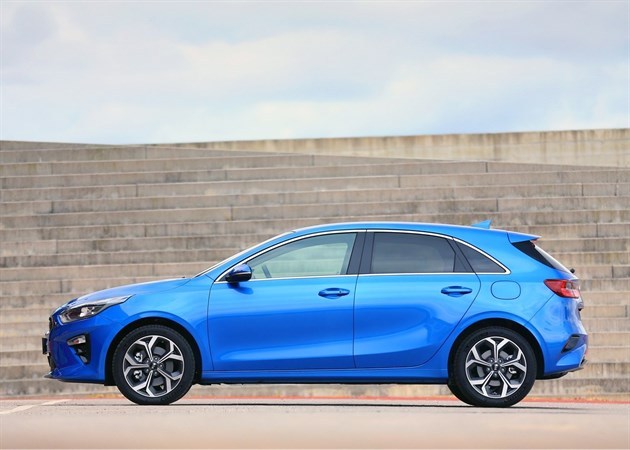 As for the handling, the new firmer front end, coupled to a slightly softer-set rear suspension set-up, means the tendency of the last C'eed to run wide into bends is banished. Let's not kid ourselves, the Kia is not GTI sharp, but there's a warm hatch GT model on the way for those that want greater precision. What the mainstay models offer is an ideal blend of comfort and control so you can negotiate slippery roundabouts or swap lanes in an emergency knowing the Kia will respond as you intended.
Further enhancing this set of skills is the greatly improved electric power steering system. Kia's engineers have responded to criticism of the previous model's and made this Ceed's 17% more direct. It shows immediately with more feel and none of the numbness as you turn from the straight-ahead to off-centre. Combined with the better turn-in, which can be further polished with Michelin Sport tyres when you choose a Ceed with 17-inch alloy wheels as standard, the end result is a car that's as game in the bendy bits as it is accomplished cruising on motorways.
One demerit we will raise when driving the Ceed is the poor rear three-quarter vision due to the thick back pillars. However, higher spec models come with a reversing camera to nullify this when parking.
There's nothing to complain about under the bonnet, though. The engine range starts with the three-cylinder 1.0-litre T-GDi turbo petrol that has 120PS and bowls along happily at all speeds. Like most engines of this configuration and capacity, it needs a few revs to get the best from it but it's happy to do so and its 52.2mpg combined economy and 122g/km Co2 emissions meet the latest regulations, so you won't be faced with any recalculations for road or company car tax.
Kia reckons its new 1.4-litre T-GDI will be the most popular choice for UK customers. This 'Kappa' motor replaces the previous 1.6 and comes with 140PS as well as 242Nm of torque to be considerably more forceful and versatile than the unit it takes over from. As with all but the 1.0-litre motor, you can have it with a six-speed manual or seven-speed dual-clutch gearbox. Both are easy to live with, so it comes down to which you prefer.
As for the 1.6-litre CRDi turbodiesels, you can pick from 115PS and 136PS versions. If you're on a strict budget, the lower power engine is absolutely fine, but we'd lean towards the 136PS motor for its keener performance and no economy or emissions penalties worth talking about.
What is definitely worth a mention is the quality of the Ceed's cabin. It looks and feels every inch on a par with the Golf thanks to the fit, finish and quality of materials used. The main dash instruments are typically Kia clear, and there will be a full digital dash option to follow. The centre console groups the infotainment and ventilation controls just as clearly, while the seven-inch touchscreen takes care of most functions quickly and logically.
Kia has lowered the seating position of the front pair of chairs to provide more headroom and there's also greater space for elbows thanks to a 20mm width gain. Rear occupants are not so well catered for as the hatch's roofline has dropped 23mm but the seat base has been lowered by only 16mm, so the overall effect is adults feel a touch more enclosed. As with the front quarters, though, there's more girth to create an extra 34mm of shoulder room, but accommodation for knees isn't quite as good as in a Peugeot 308.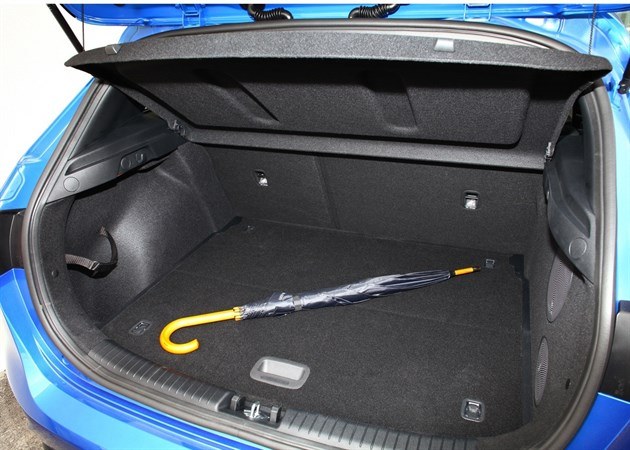 Where the Ceed really scores is luggage space. Its 395-litre boot is second only to the Peugeot's and is augmented by a rear bench that splits 40-20-40. Couple that to a low sill height of 650mm and broad, tall opening and the Kia can cope with bigger stuff than most rivals. There's also the option of a hands-free powered tailgate, but rather than waving your foot forlornly under the back bumper you just wait behind the car for six seconds and it knows you want to pop the boot open.
That sums up the Ceed to a tee. Kia has honed it to make it as practical and enjoyable to live with while retaining all of its existing virtues of long warranty, reliability and low running costs. The result is the Ceed deserves its place among small hatch royalty.
The 2018 Kia Ceed is on sale from 1 August.