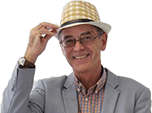 Jeep Grand Cherokee 2013 Road Test

Only two years ago, Chrysler presented us with an all-new Jeep Grand Cherokee. Now the Jeep Grand Cherokee has been completely refreshed.
That might have had something to do with the launch of the very highly rated new Range Rover Sport, which is substantially more expensive.
To come in at a price point of £36,995, Jeep now offers a Grand Cherokee Laredo with 190PS and 440Nm torque, while the higher output version rises to 250PS and 570Nm torque.
The highest spec, appropriately named the 'Summit' comes in at £49,495, so this price range puts the Grand Cherokee between the Hyundai Santa Fe / KIA Sorento and the Range Rover Sport. At the bottom of BMW X5 territory and bang up against the VW Touareg.
Then, of course, there's the forthcoming 6.4 litre SRT8 that offers Porsche Cayenne Turbo performance for a fiver under £60,000.
All usefully are supplied with a full-size spare wheel and tyre under the load deck floor
Unfortunately, though Chrysler Jeep had found us an excellent test route through the Peak District National Park, 'our' 3.0CRD Overland didn't want to play ball. It developed an electronic throttle fault on several occasions when we really didn't want it to. Pressing the accelerator felt like pushing my foot into box of feathers with absolutely no response from the engine. The car has a system called 'Throttle Anticipate' that is supposed to sense quick movement in the throttle from a stop and maximise traction before slippage occurs. This must have been what went wrong. At the coffee-stop, they took that particular Grand Cherokee away, shot it and replaced it with a Grand Cherokee Summit.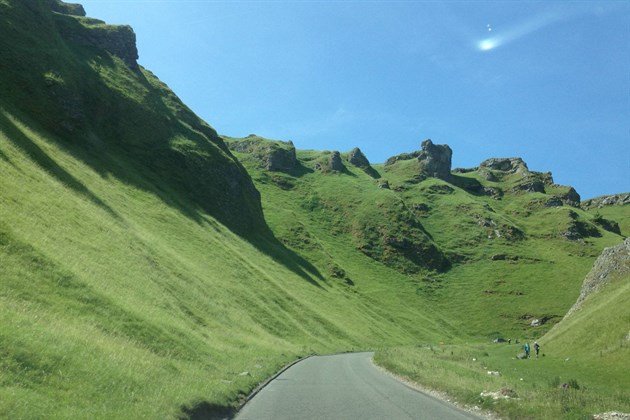 However, in between its periods of non co-operation it went okay and we managed to average nearly 30mpg on the meter, which it what it's supposed to do. Handling and steering 'feel' were far better than Grand Cherokees of the past, but exactly the same on 20" wheels as the new Grand Cherokee of two years ago. That said, it's not as good a handler or as much fun to drive on the road as even the old model Range Rover Sport. And even though the tyres are 50 profile, you can still feel some road shocks through them.
The seats are quite hard; not the soft, sofa-like pillows you might have expected, but not uncomfortable. The cruise control works fine. The new shift lever takes a bit of getting used to but, once used to it, it's better than the old type of jagged gate automatic shifter. The paddleshifts on the steering wheel are all right, but the low-geared steering means you need to select your gears before the corner rather than half way round. It's a bit too frenetic for my liking left in automatic 'Sport'. The hill holder system works brilliantly even on slight inclines, without being asked. The cruise control works fine. The back seats fold themselves down in one go at the swing of a lever, leaving a flat load deck .
There's definitely still a place among high spec SUVs for the Jeep Grand Cherokee. Off-road it's bound to be more impressive than it is on road, and up there with the Volkswagen Touareg and Range Rover Sport. (Despite its looks, the BMW X5 was never brilliant off-road.) And, of course, all but the Grand Cherokee Summit will haul a 3,500kg trailer, which puts it 1,000 – 1,500kg ahead of SUVs like the Hyundai Santa Fe and KIA Sorento.
And, instead of £270 a year VED, 198g/km CO2 brings that down to £200 a year. (The first year tax is a much bigger difference, but, of course, that is absorbed into the on the road list price.)
So check the prices. And read the specs to see what you get for your money.
Unlike some of the German models, it's all included rather than landing you with a expensive £20,000 surprise.
More at Jeep Grand Cherokee