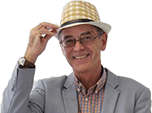 Jaguar S Type Sport 2001 Road Test
Mon, 09 Apr 2001

To anyone who ever drove a Jaguar Mk II 3.4 or 3.8, the new S Type V6 manual is its spiritual reincarnation. 
For a start we get flowing retro Jaguar lines, which somehow manage to combine elements of the MkII, the first S Type and even the Mk X. You could argue that the styling isn't 100% successful, but then neither was the styling of the original, and that somehow adds to its character.

This car simply oozes personality. The smooth 3.0 litre 240bhp Ford Duratec V6 thrums, whoops and bellows, yet remains smooth to quite high revs. It's also very powerful, with 20bhp more than Audi's new 3.0 litre V6, 19bhp more than Mercedes' 3.2 litre V6 and 9bhp more than BMW's much-vaunted 3.0 litre straight six. The five-speed manual gearbox has a heavy, ponderous, occasionally obstructive shift (something Autocar magazine criticised it for). But what Moss-boxed Mk II or original S Type didn't? To my mind, this adds to the character of the car. The new ZF variable ratio power steering has a mechanical oiliness to it, yet allows enough feedback to make the driver feel attached to the car rather than detached from it. And you get that amazing Jaguar buzz of endless acceleration, just as I remember from my first ride in a 3.8 E-Type in 1965 when we went out to double the newly-imposed 70mph speed limit.

You can, of course, simply go for the looks and opt for the Ford-supplied automatic. If you want the most powerful S Type, the 281bhp 4.0 litre V8, you have no choice. But the autobox isn't a very good one and is apt to change ratio when you least want it to while pressing on. And to my mind, the automatic ceases to be the characterful car which the looks of the S Type promise. The V8 doesn't sound Jag-like either, so I'd plump for the V6 manual every time.

It's a surprisingly big car - bigger than a BMW 5-Series. (We'll soon see the X Type Jag to compete with the 3-Series.) The boot looks absolutely huge until you start loading it up, when you find it's a lot shallower than you first thought. However, it does have the advantage of fold-down rear seats, and an optional ski flap if required. The ride is smooth, even on the huge 18-inch alloy wheels and liquorice-strip-thin 245/40 Pirelli P Zeros of the Sport. Wind noise is pleasantly subdued. And the engine pulled our car to an indicated 146mph on a German Autobahn with commendable ease. The slight roughness of the engine at these high speeds was simply cured by switching to Superunleaded, but this isn't necessary for normal day-to-day running. Fuel consumption worked out at 23.9mpg overall, which wasn't bad for the speeds plus a lot of stop-start town work. Handling is fine, though definitely big-car-like rather than hot-hatch-nippy. And I have to admit I didn't press this particular car to find its limits of adhesion.

With Volvo and Jaguar building its top-of-the-range cars, Ford no longer needs a Granada or Scorpio. Volvos provide a feeling of immense strength together with old-fashioned, police-car-like front-drive handling on the one hand. Jaguar successfully interprets its core values of smoothness, pace and rear-drive handling on the other. The four-wheel-drive X Type will soon complete the range. But the S Type is by no means eclipsed by it.

I'd also better mention Jaguar's impressive scores in all recent Top Gear J.D. Power Customer Satisfaction Surveys. My own mailbag reflects this. Hardly a single complaint about Jaguars, compared to significant numbers about Mercedes and a fair few about BMWs too.

If you want a real Jag, the S Type Sport V6 manual has to be the one to go for. It costs £30,600 on the road and the price includes leather seats, leather steering wheel, leather gear knob, climate control, floor mats, those huge 18-inch Monaco alloy wheels, P Zero tyres and front fog lights. You can get an S Type V6 manual from £27,000, but the Sport's extras make the car. Do, however, be careful to specify electric lumbar support for the driver's seat, as this is one very worthwhile accessory.

On the other hand, if you want superb, less traditional looks, coupled with fine, Mercedes S Class-beating handling, a decent Mercedes sourced autobox and truly immense performance, Jaguar can always fix you up with an XJR8.
(Sorry, the pix aren't right. The original 2001 pix were too low res, so have been substituted with gallery pix and pix from later road tersts.)