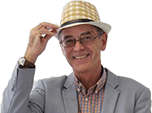 Jaguar F-Type Coupe 2014 Road Test

The Jaguar F-Type roadster soon gained the reputation of a 'dirty weekend' car. Its 150 litre boot is so small you're pushed to even take a change of clothes. With the F-Type coupe, Jaguar had corrected this minor oversight. Because, while you can't go topless, you can, at least accommodate more than a toothbrush and an iPad.
Actually 407 litres worth of garments, golf clubs and any other gear you may regard as indispensible.
As well as having almost three times the loadspace, the F-Type coupe is around £7,000 cheaper than the roadster, it's slightly lighter and its aluminium structure is considerably stiffer.
This makes it a bit quicker, particularly round corners, a natch more economical, a lot more practical, and, to most eyes, even better looking. It appears to sit on its pronounced rear haunches ready to spring forward like a guard dog, or a leopard, or even a jaguar.
We didn't get to try the base 340PS car. Our first day was spent driving the 380PS V6S on near deserted Spanish roads, and the 550PS V8R on the fabulous Motorland race track.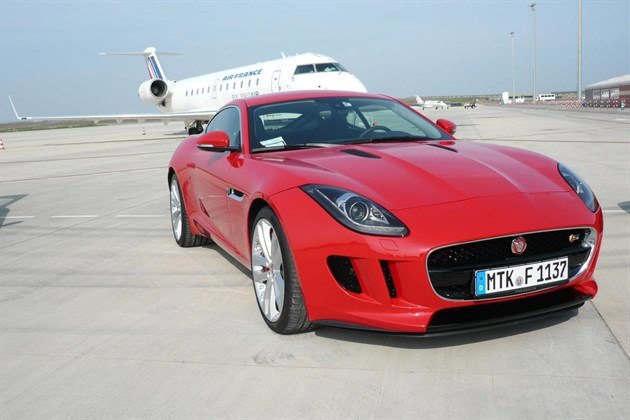 I'd better mention that, unlike the V6s, at £85,000 the 550PS V8R coupe is more expensive than the 495PS V8R roadster. But it comes with some performance extras to justify the higher price tag.
On the road, the V6S is all most drivers are going to want or need. It has an 'active' exhaust system allowing hooligans to disturb the neighbourhood and quick drivers to alert dopy drivers to the fact they are being overtaken at speed.
There's a mechanical limited slip diff to keep the back wheels under control, and a very effective 'Dynamic Stability Control' to keep you out of trouble. Driven moderately (as most of these cars will have to be within the confines of the UK), it can turn in a genuine 30mpg plus.
But if 0-60 in 4.8 seconds and 50-75 in 3.3 seconds aren't quite quick enough for you, then you'll need the 550PS V8 R.
This has an electronic diff that reacts more quickly than a mechanical diff to keep the back end under evern greater control than a mechanical one. Acceleration is a ferocious 0-60 in 4 seconds and 50-75 in 2.4 seconds. Top speed is electronically limited to 186mph.
So who needs that kind of performance on UK roads? (I hear readers ask this question frequently.)
The answer is drivers who like to engage in occasional track-day fun at race circuits, yet still want a beautiful, civilised (or uncivilised) car for road use. (We did manage around 25mpg driving on day two in a manner approved by the IAM.)
However, I'd better warn such drivers to buy the optional carbo-ceramic brakes. These are a 'reasonable' £7,000 extra and have the major benefit of not fading under repeated heavy braking, which they are inevitably going to get on a track.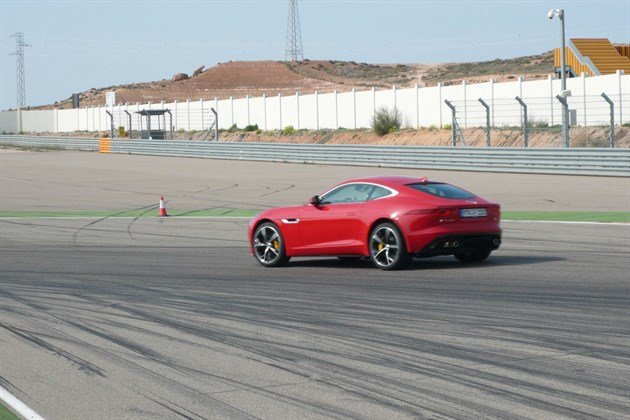 The track cars we drove had carbo-ceramics. The V8Rs we drove on the road didn't. And even in quick road conditions the standard steel brakes started to fade.
With the 'active' exhaust button pressed, the loud wail and crackle and pop of the V6S becomes a deafening roar, and a cacophony of bangs like firecrackers coming out of the back of the V8R. Possibly louder than this year's generation of Formula 1 cars. But, of course, you keep the neighbours happy and pass the EC 'drive by' nose regulations by not pressing the 'active' exhaust button.
The handling characteristics and responsiveness of the car can be selected by a toggle switch and by a touch-screen menu on the central screen. So for town work you can calm it down.
Neither car is remotely aggressive at low speeds. And you can decide whether to leave the 8-speed box fully automatic, or change by the central lever, or by the paddleshifts behind the steering wheel.
But out on the open road, both cars are far better driven than 'slopped' in.
The main thing is, whether you go for the 380PS V6S or the 550PS V8R, these are not cars to be afraid of. Leave the protective DSC system fully on and you won't get into trouble. And even if you switch them off, the car remains easy to control.
Anyone with any affinity for 'drifting' only has to watch Steve Sutcliffe of Autocar's video shot at Circuito de Catalonia to understand that.
So, while the Jaguar F-Type roadster is wonderful, but of limited use for cross continental touring due to its tiny boot, the coupe is a brilliant British alternative to a Porsche 911, an Audi R8 or a Mercedes SL AMG.
And if you miss the sight of the sun or the stars above, you can always go for the glass panoramic roof from the options list. 
Jaguar F-Type Roadster Test and video here.
More at Jaguar