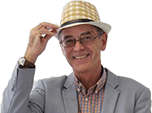 Jaguar F-Pace 2016 Road Test

The Jaguar F-Pace is set to be Jaguar's best-selling car. Hardly surprising when the Porsche Cayenne and Macan are Porsche's best sellers. While Audi and BMW don't exactly do badly with their Russian doll families of Q2s, Q3s, Q5s and Q7s, and X1s, X3s, X4s, X5s and X6s.
Not only that, after Jeep, Jaguar LandRover has more experience building four wheel drive vehicles than anyone else.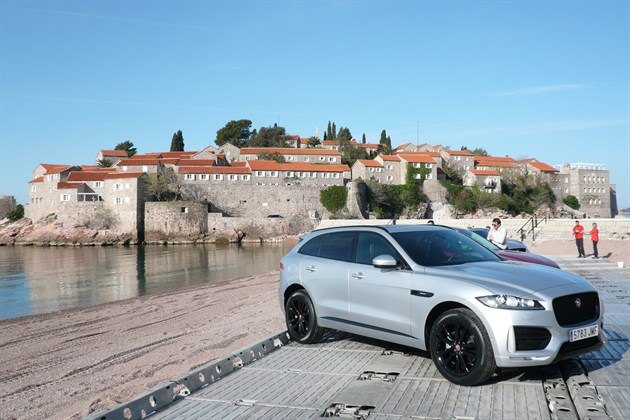 But the F-Pace is no rebodied Range Rover. It has been engineered from the ground up to share Jaguar's own aluminium structure with the XE and XF, a bit like VAG's MQB, but aluminium, not steel, saving the weight of an average adult.
It comes with Jaguar's new 2.0 litre 180PS Ingenium diesel engine, or a 300PS/700Nm 3.0V6 diesel or a 380PS 3.0V6 supercharged petrol engine. Behind that is a manual 6-speed or 8-speed automatic transmission, and then either four-wheel drive or rear-wheel drive. The rear-wheel drive 2.0D manual achieves a benchmark 129g/km CO2, putting it on the list for a lot of company drivers. And the AWD 2.0D is only 134g/km making a monthly BIK deduction of £287 for a 40% taxpayer.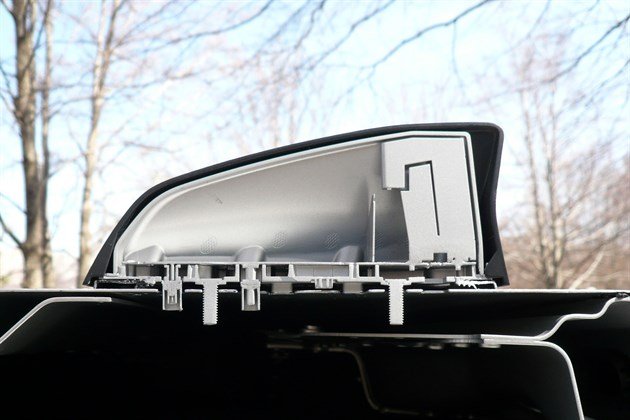 The car bristles with technology, even in basic 'Prestige' spec, and you can read all the details in the price and specifications section. Particularly useful is the built-in WiFi that allows you to connect up to 8 phones, tablets and other devices either in the car or in close proximity to it. But here we're going to concentrate on how the car drives on the road and off the road. All the cars we drove were four wheel drive.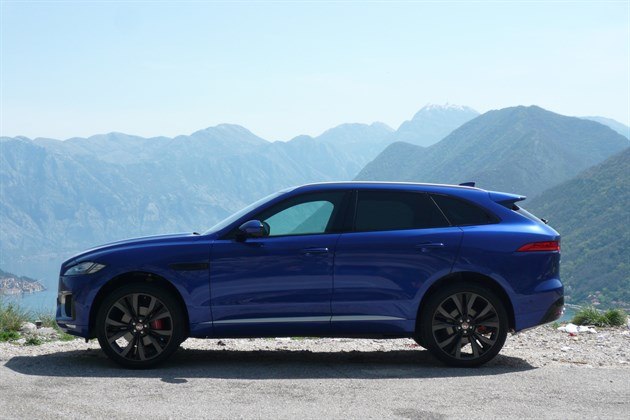 The supercharged 380PS 3.0V6 automatic howls and screams like the same engine does in the Jaguar XF. Left in 'Sport' there's little need to paddle it. The car simply goes and grips and rides and handles best on 20-inch wheels with 255/50 Pirelli P Zero tyres. The 22-inch wheels with 265/40 tyres look better, especially in black, but don't drive better. Strong brakes too, that didn't fade even coming down a mountain several thousand feet through 22 hairpin bends. It's quick. And it looks after you. It's safe.
The turbocharged 300PS 3.0V6 diesel romps up hills better, largely due to its immense 700Nm torque. It's also more docile and less dramatic at lower speeds, trickling along in traffic or accelerating hard. But there's a bit more weight transfer than there is in the 3.0V6 petrol on the same 20-inch tyres. Of course, in day-to-day use, the 3.0V6 diesel is going to be a lot more economical, and if you ever need to tow anything, like an Airstream caravan or a racing car, it's very much the obvious choice.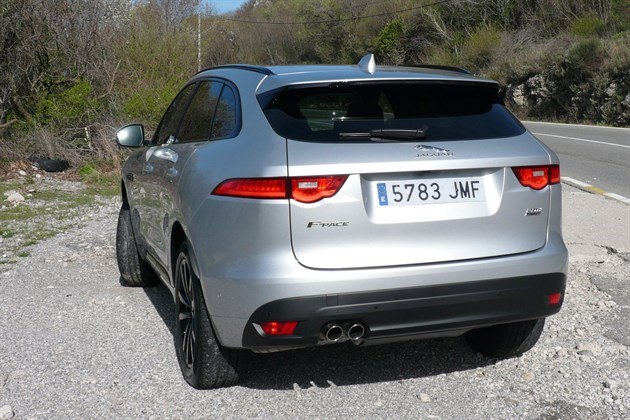 I thought the 2.0 litre 180D automatic would be the runt of the litter, but it wasn't. Despite only 180PS and 430Nm torque at quite high revs, it gets a move on and felt more lively than the XF 2.0D 180 AWD we drove 1,000 miles in March. (link) With less weight over the front 20-inch wheels, it's also very nicely balanced. Company drivers needn't be worried about picking it for tax reasons, but if they ever plan to tow anything over 2,000kg they need the V6 diesel.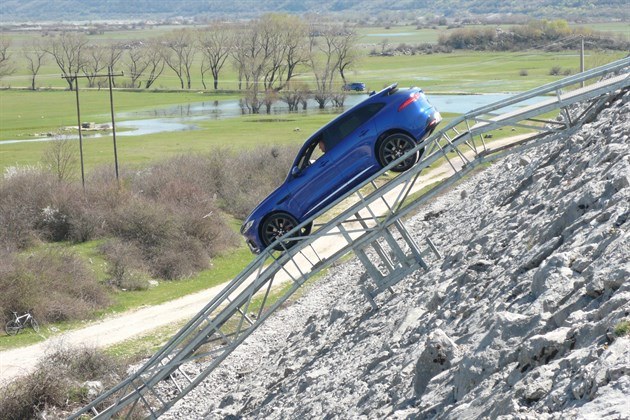 Off the road, Jaguar imposed some fairly severe tests on the car, proving it's close to a Range Rover in capability. And that immediately gives it an advantage over sporty SUVs like the Porsche Macan, the Audi Q5 and the BMW X5 that aren't so good in the rough stuff.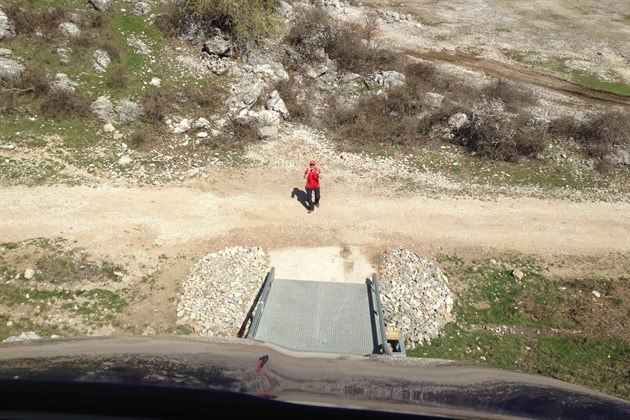 We took it through typical LandRover tests, down steep, rocky banks, down a specially constructed 45 degree slope off the edge of a dam, through a marsh, over a snowy pass, up a mountainside, then back down again, and along an ancient Prussian road through the mountains of Montenegro. Using the All Surface Progress control (like a low speed cruise control) it did the lot without breaking sweat. After which, we went hooning down a surfaced road in the same car at ridiculous sportscar speeds.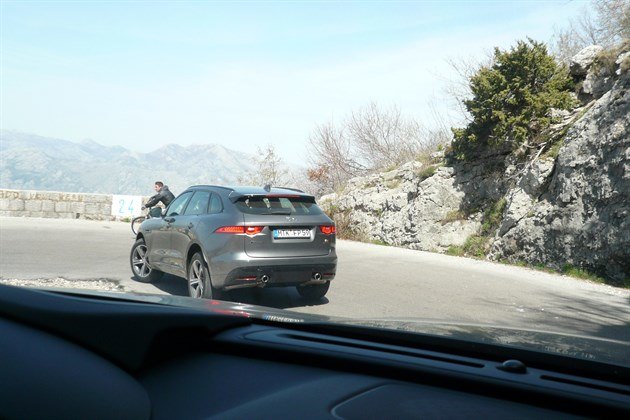 It's as quick as a Porsche Macan on the road. And very nearly as good as a Range Rover Sport off the road. (You can't raise the suspension.)
So the Jaguar F-Pace is everything in one. A sports car. A towcar. An off-roader. And a poser.
Forget the 129g/km CO2 of the rear drive 2.0 Diesel. Make sure F-Pace you order has the all-important 'AWD' badge on the back.
More at Jaguar