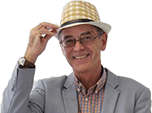 Hyundai Santa Fe II 2006 Road Test
Wed, 08 Mar 2006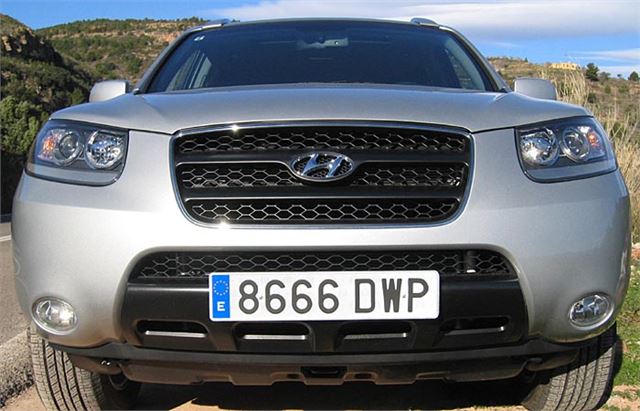 Hyundai has completely revamped its Santa Fe 4x4 SUV for 2006. New body. New engines. New drivetrain.

At the risk of upsetting Ken Livingstone, between 1996 and 2005 the UK market for what he calls "4x4s" has grown by 1,310%. Hyundai sells 9,805 a year, which gives it a 6.9% of this lucrative business. Between 2001 and 2005 Hyundai sold 17,462 of its Santa Fe model alone. This probably has less to do with the Santa Fe's off road ability than its on road ability to shrug off speed humps without damaging either itself or its occupants. The people who drive them are far from the "idiots" Ken brands them as. That description might be more appropriate to the people who ordered the installation of the road humps that inevitably led to this change in the type of vehicle so many people now drive.

Meanwhile Hyundai has not let the Santa Fe rest on its muscular haunches. Instead the company presents us with a bigger, better and altogether new Santa Fe; one that can comfortably seat the same seven people as the average 50 seater bus carries, or, alternatively, rids city streets of as many as six unnecessary single-occupant cars.

Instead of the original organic look, Hyundai has gone for clean lines and a soft, pedestrian-friendly front, retaining only the sensible, chunky rear door handle of the original and, less successfully, its 2.7 V6 engine with 4-speed automatic transmission.

Fortunately Hyundai redeems itself with an all-new 150PS 335Nm torque 2.2 litre belt cam diesel engine which, when allied to its also new 5-speed automatic transmission, leaves the 2.7V6 wondering why it exists at all.

(The reason is the US market, which favours petrol, also gets a 230bhp 3.3 V6 and, strangely, "prefers" 4-speed autoboxes to 5 speeders.)

Rather than waste your time describing the bland and boring way the 2.7 V6 drives, I'm going to concentrate on the vastly superior 2.2 diesel.

You can buy it with a 5-speed manual box, for £1,000 less than the 5-speed auto, but, unless you specifically need an ultra low 1st and 2nd gear, or need to tow more than 2,000kg I advise you not to. The lever has a long throw, the box isn't pleasant to use and though the auto isn't perfect it is much better to drive.

The strong, flat torque curve and well-matched 5-speed autobox immediately make it feel much more responsive than the lead-footed V6 auto. As soon as you take it off smoothly metalled roads you forgive the car its acceptable, but slightly ponderous road handling. Off road, or on a bumpy, badly rutted track, or a Central London street with traffic harming measures, the car is superb. With 3rd gear of the Tiptronic type back-to-front autobox selected, it simply romps along, as at home in these conditions as a decent sportscar is on a racetrack. It's also very comfortable, absorbing bumps and ruts that live axle 4x4 pick-up would transmit straight to the cabin. And, because it keeps its wheels on the ground, you can actually go a lot faster. It has a full complement of ABS with EBD, ESP and TCR to keep it safe. If the going gets muddy you can select a centre diff lock that feeds power 50/50 to each axle up to 40kph, then 'on demand' to the axle with the most traction above that speed. And for £600 extra you not only get two more seats with their own individual heating and ventilation, but also hydro-pneumatic self-levelling rear suspension. (So if you want to tow, buy the 7 seater.)

Those rearmost seats aren't just for kids, either. They unfold out of the load area floor in one easy movement and by offering toe space under the seat in front were not only comfortable for me at 5' 9" but could, at a pinch, also be used by my 6' 5" colleague.

On the motorway it cruises at a fairly relaxed 30mph per 1,000rpm in 5th (27.5 in the 5 speed manual). There isn't a lot of tyre roar or wind noise (unless the wind is blowing hard and catching in the roof rails). The dash is pleasant to behold. The mirrors are big. And the seats are comfortable. Even the centre rear row of seats happily takes three across, rather than two and a child. The new Santa Fe is 4,675mm long by 1,890mm wide by 1,795mm high (including the standard roof rails and cross-bars). That makes it pretty much the same size as a VW Touareg, Mercedes ML, Lexus RX300 and Volvo XC90. It doesn't carry the same status, of course. No more status than the KIA Sorento. But at prices from £20,995 it's more than 50% cheaper than some of these and offers a 7-seat option which most of the others don't.

And on top of all that it comes with a 5 year, unlimited mileage, fully transferable manufacturer warranty (not a 'mechanical breakdown insurance), as long as you get it serviced to manufacturer standards. (You don't even have to use Hyundai dealers, though it would make better sense to do so,)

So whenever mums are non status-seeking, you can expect to see a lot more Hyundai Santa Fes on the London school run. Until Ken bans them and compels everyone to travel on one his buses or tube trains.

Elsewhere in the country you will simply see a lot more Hyundai Santa Fes.