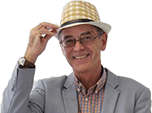 Hyundai ix35 2010 Road Test
Wed, 24 Feb 2010

The Hyundai ix35 is a symptom of how drivers are having to rethink what type of faimily car to buy.
With taxpayer's money having been diverted from repairing the roads to festooning them with humps and obstacles, leaving only pennies in the kitty to repair potholes, Britain's roads are in a shocking state.
A speed cushion with a pothole in it (Thames Ditton High Street 21-2-2010) is a perfect metaphor for the state the economy is in.
Yet, though government has wrecked the economy, sensible people have refused to allow it to wreck their cars. Instead of buying low emission family hatchbacks they're been queuing round the block to get themselves into big wheeled, fat tyred 4x4s. And that's despite the financial penalties of heavier fuel and emissions tax.
So how would these people, indeed how would you feel if there was no financial penalty?
That's what Hyundai was thinking as it developed the ix35. While designers worked on the attractive body with its fashionable creases that echo those of the SEAT Ibiza, engineers were working on the engines and drivetrains.
So you get an all new 134PS 2.0 litre chain cam 'R' Type diesel engine, that pumps out a mere 147g/km CO2 in two-wheel drive and only 149g/km in four wheel drive. That translates to combined fuel economy of 51.4mpg for the 2WD and 49.6mpg for the 4WD. Pretty much the same as the figures for a Ford Focus 2.0TDCI. Annual VED is only £125 first year and £125 a year for subsequent years, compared to £950, then £435 a year for a Range Rover TDV8.
Have one on the company and your BIK tax at 40% will work out at £1,425 a year, compared to £1,749 for a Focus 2.0TDCI.
3 years of service and repair is estimated at £1,290, again a lower figure than the Focus. And, like all Hyundais, it now comes with a 5 year unlimited mileage warranty, 5 years breakdown cover and 5 years of annual health checks.
From inside, the car feels substantial. You sit high and get the impression of a lot of metal around you. And that's borne out by the 591-litre load area, 41 litres bigger than a C-Max MPV's. Yet at 4,410mm, it's actually 9mm shorter than the latest model Vauxhall Astra. Disappointingly, the rear seats don't gold completely flat in the clever cantilever manner of the Hyundai Tucson. Yet under the load floor there's a full size alloy spare wheel, an exact match for the road wheels, allowing you to rotate and even out tyre wear if you want to.
They all come very well equipped. Style models have 17-inch alloy wheels, ESP, air conditioning, active head restraints, Bluetooth connectivity with voice recognition, heated front and rear seats, downhill brake control, electric windows front and rear, electric heated door mirrors with integrated LED-type side repeaters, six airbags, glove compartment with cooling function, 'follow-me-home' headlamp function, Hillstart Assist Control, leather steering wheel and gearknob, remote central locking with alarm, steering wheel audio controls, stereo-radio CD with MP3 and iPod connectivity, reverse parking sensors and a trip computer.
In addition, Premium models offer add 18-inch alloys, a full-length panoramic glass sunroof, automatic headlights, chrome door handles, chrome interior trim, cruise control, dual zone climate control with humidity sensor and Ioniser, electric folding door mirrors, front windscreen wiper de-icer, keyless entry with engine stop-start button, rear privacy glass, rain-sensing wipers, part-leather upholstery and smart roof rails.
Prices start at £16,495 for the 2WD petrol engined Style model and £17,995 for the 2WD Style diesel. Diesel prices then go up by £1,000 for 4WD and £1,750 to get the Premium pack, topping out at £20,745. A further £800 buys the Media pack of large touch-screen satnav with reverse parking camera. While £700 gets you the Individual pack of black or brown full leather upholstery, auto-dimming rear view mirror and SuperVision instrument cluster with bright blue lighting. The most you can therefore spend is £22,245, around £5,000 less than the ix35's serious rivals.
To drive, the 2WD base mode on 225/60 R17 tyres is noticeably more refined than the 4WD premium model on 225/55 R18s. The penalty is that it lets go at the front a bit early on rain-slicked roundabouts. On bumpy, rutted, pot-holed country road corners it's better, but this is not a car you push into bends.
In contrast, the 4WD hangs on better at the penalty of more noise, especially at around 2,000rpm and 60mph in 6th. Usable engine torque doesn't come in until quite late, about 1,750rpm. You can trickle down at about 1,250rpm, but no lower, or it starts jerking and the gearshift indictor flashes at you to change down. That actually means you can't use 6th below about 45mph, and you can't use 5th below 30.
Though Hyundai pitches the ix35 against hatchbacks and small MPVs, its real rival is the Brit built Nissan Qashqai against which it wins on running costs and looks.
The Qashqai has been a phenomenal success.
There is no reason why the Hyundai ix35 shouldn't beat it at its own game.
More at www.hyundai.co.uk
Consider Against:
Ford Kuga, Honda CR-V, LandRover Freelander, Mazda CX-7, Nissan Qashqai, Nissan X-Trail, Renault Koleos, Subaru Forester, Suzuki SX4, Suzuki Grand Vitara, Toyota RAV-4, VW Tiguan