Honda Jazz 1.5iVTEC Sport 2018 Road Test

The new 2018 Honda Jazz 1.5iVTEC Sport is specifically designed to address an image problem.
The Jazz always was brilliantly versatile with a commodious interior and very reliable. But not exactly up there with an Audi A1 or a MINI Cooper in status terms. Hardly a bundle of fun to drive, either.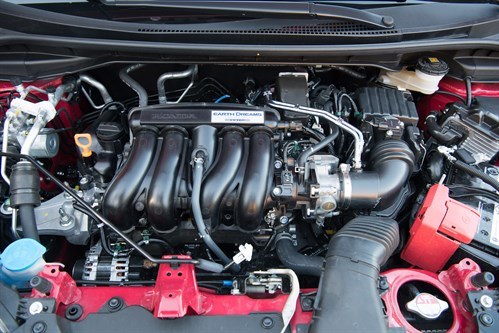 So now, with its new, rorty, direct injected 130PS 1.5iVTEC and 6-speed manual box it's got the grunt to go a bit. 0-60 in 8.5. Top speed 118mph. It even rides, steers and handles decently. Perhaps not quite as well as a Mazda 2 or a Ford Fiesta S-Line, but well enough to be fun on the back roads between IKEA, the supermarket and the garden centre.
I know a bit about Jazz these days having owned a 2010 Mk II 1.5iVTEC 120PS 5-speed torque converter auto in Thailand for the past 5 years.
That car gets pressed into carrying anything from two bicycles, two kids, three adults and a week's shopping (at the same time) to up to 12 modestly sized Thais.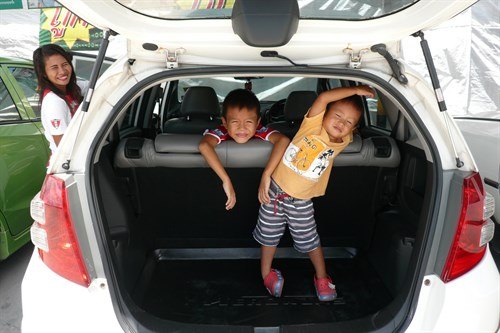 Between 75,000 and 136,000 kilometres, it's needed a new a/c matrix, a wheel bearing, a battery, two sets of tyres, 6 oil changes and a set of front brake pads. That's all. 100% reliable, but a terrible ride largely down to the trick suspension dampers fitted by the previous owner.
The new 1.5iVTEC Sport is a revelation in that department, absorbing uneven, pock-marked Italian roads around Rome, cornering well and shifting along at a decent rate of knots.
Short gearing of 21mph per 1,000rpm in 6th helped, of course. And I'd be a little sceptical of the NEDC 52.3mpg combined. 
Other features and the rest of the Jazz range are covered in our original test of the Mk III here.
My previous favourite car in this category was the Mazda 2, even though it doesn't have the brilliantly versatile interior of the Jazz.
But now that the only things wrong with the Jazz have been fixed, I'd have to go for the Jazz.