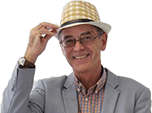 Honda HR-V Sport 2019 Road Test

A single word describes the new Honda HR-V Sport: Fun. 182Hp (same as a Fiesta ST), 240Nm torque, quick variable ratio steering, dual action dampers on the wheels and horizontal performance dampers between them transform a worthy small SUV with a uniquely practical interior into one that in manual form at least can be a bit of a hooligan.
Yes you can chirp the front wheels. Yes you can chuck it about like a hot hatch. Yes, it goes a bit, even though a 0-60 of just under 8 seconds and a top speed of 134mph are hardly top of the class. But those figures are not the point. Somehow they've also made it ride with brilliant absorbency, despite 225/50 R18 Michelin Primacy 3 tyres that hang on in there like Gorilla glue.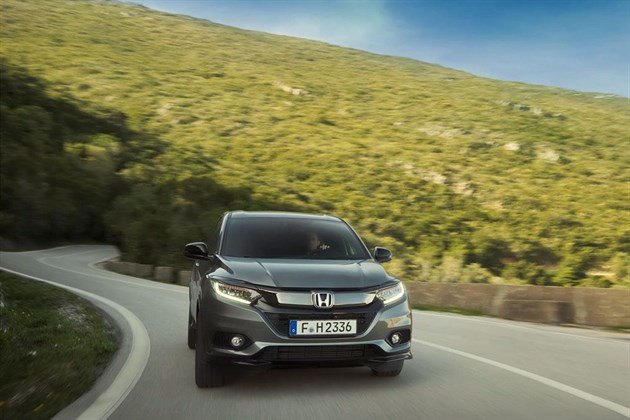 Even when they let go, they give a little bit of squidge to tell you to lift off just a bit. Hats off to Honda for picking some of the hilliest, twistiest  bumpiest roads in Portugal for us to really enjoy the car.
Inside you get some new, very comfortable sports front seats that keep you in place without clamping your buttocks like a vice. The driving position is perfect. The steering wheel the right thickness and diameter. The dials a bit 5 years ago compared to a Peugeot i-Cockpit.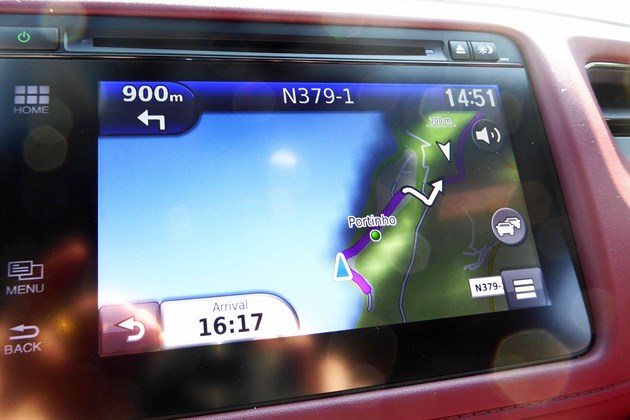 The 7-inch satnav screen is angled well but a bit small. The satnav itself somewhat premature with its instructions and still with the same fault as the HR-V I ran for a year in 2015-2016: the last part of the instruction is obscured by the clock. Multi-exit roundabouts were a bit of a challenge.
The rest of the HRV is as outstandingly practical as it always was.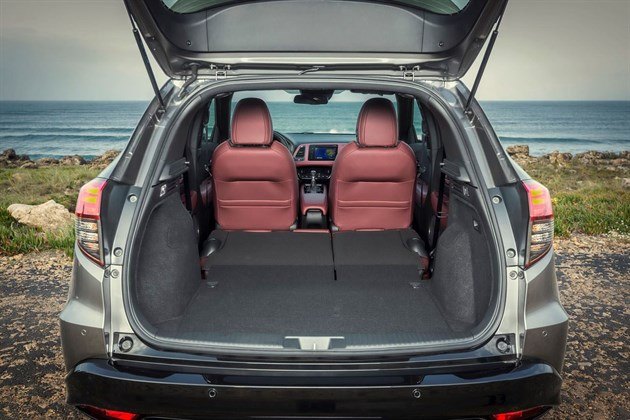 Low, flat load deck.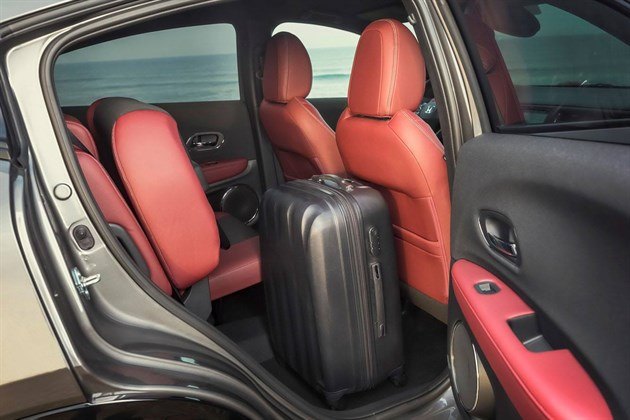 Magic rear seat squabs that fold upwards to create space to carry tall objects, or even wheelchairs in the centre of the car.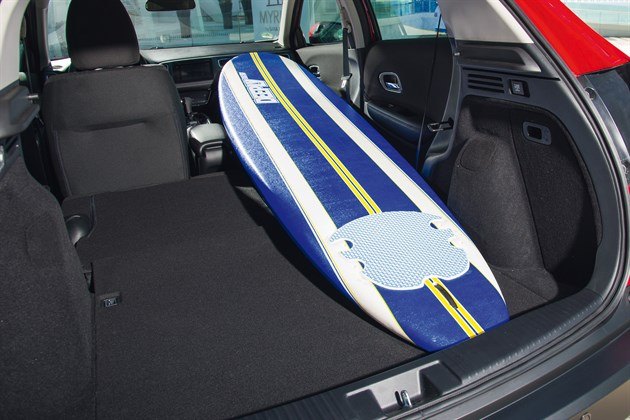 A front passenger seat that folds flat to liberate a load length of 2,445mm for hauling things like surfboards, step ladders, IKEA flatpack wardrobes, whatever. Just brilliant.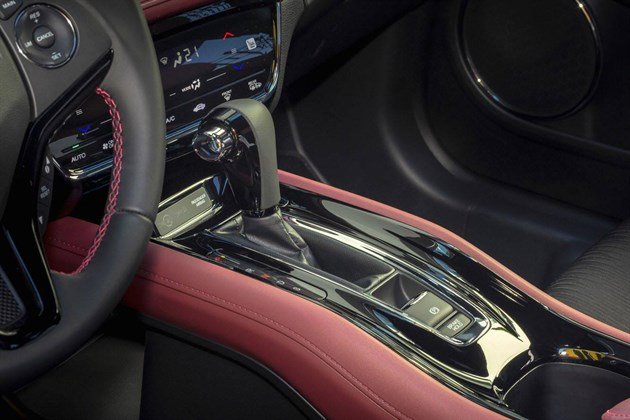 And so, on to the 'stepped' CVT-7. Would it spoil the fun?
It's obviously not the juvenile delinquent that the manual can be. No wheel spinning acceleration. But it still goes very well, even up steep hills. None of the sensation of the engine overtaking the car. That can be provoked to a minor extent by a heavy right foot on the motorway, but not enough to irritate because you just lift off a tiny bit and tell yourself not to be so stupid.
Occasionally you can catch it out when coming off the brakes onto a main road or roundabout. Not a heart-in-mouth hesitation like a VAG DSG can sometimes inflict. Just a slight sogginess that you learn to drive around.
Where it comes into its own is on a twisting, undulating stretch of road where you aren't always sure of the severity of the coming corners. It left foot brakes brilliantly, finding the right ratio to pull through the bend better and more smoothly than even a very good torque converter  automatic.
Having a wife who's a hot foot automatic driver, the CVT-7 is the HR-V Sport I would actually choose of the two. I know she'd love it because it's not only quick and responsive enough for her, it also steers very well.
She'd hankered after a C-HR. But put her behind the wheel of an HR-V Sport and she'll be very happy until she got the big bike she's always lusted after.
And I want her to stay alive so I'm not going to get her one of them.
Test of 2015 Honda HR-V Range Here. 
More at Honda