Honda HR-V 2015 Range Road Test

After a gap of 9 years Honda has revived its HR-V, re-staking a claim to the seemingly endless queue of people abandoning their hatchbacks in favour of something a bit more interesting.
It has been eagerly awaited because, unlike Nissan and Mazda who have jacked up small, fairly cramped hatchbacks to create the Juke and the CX-3, Honda has done this with what is basically a Jazz: by far the most practical and capacious small hatchback you can buy.
So instead of rear seatbacks that merely flop onto their squabs leaving an uneven and compromised load area, Honda offers, at the flick of a couple of latches, a small van with a low, flat load deck.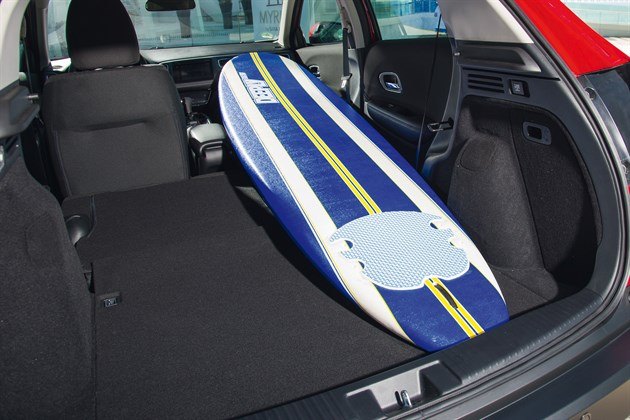 And that's not all. If you'd rather transport your refrigerator, potted palm, bicycle, wheelchair or whatever in the centre of the car, you can do so simply by flipping up the 'Magic' rear seat squabs.
No other manufacturer can do this because Honda has patented its unique floorpan that puts the fuel tank out of the way under the driver and passenger seats.
For the UK, for the time being, there's no four-wheel drive option (which would have been of little interest anyway). There's a straightforward choice of 1.5 130PS petrol; 1.5 petrol CVT automatic; or 1.6 120PS diesel manual, all front wheel drive.
And quite a lot of tech, including all the latest generation of driver distractions and driver aids, including touchscreen Internet capability and a thereby much needed collision warning system.
We managed to drive all engine and drivetrain derivatives, starting with the 1.5iVTEC 6-speed manual, moving on to the 1.6iDTEC 6-speed manual and ending with the 1.5iVTEC CVT-7.
Sadly, the cheapest version, the 1.5iVTEC 6-speed doesn't work very well. It's relatively low geared at 25mph per 1,000rpm and the 130PS 1.5 petrol engine has an unpleasant whiney rasp when revved, which it needs to be to make any sort of progress. Handling is fine, for an SUV. Ride quality a lot better than a Jazz. And there is enough ground clearance for it to manage some mild off-roading on dry, rocky tracks. But the engine howls in protest if anything much is asked of it and doesn't like losing revs on upchanges.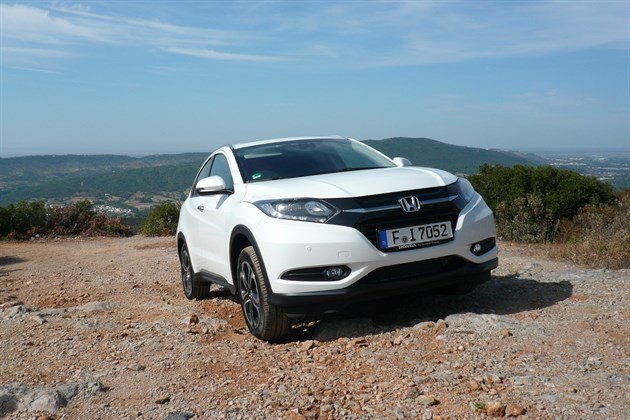 On the other hand, with nearly twice as much torque, the 1.6iDTEC is fine. Relaxed enough at overall gearing of 32mph per 1,000rpm in 6th and, even though maximum torque isn't developed until 2,000rpm, there's still plenty there from 1,400rpm and consequently little need to change gear on the motorway even when faced with quite steep inclines. This would be my choice (and is, in fact, my choice because I'll soon be getting one for long-term test).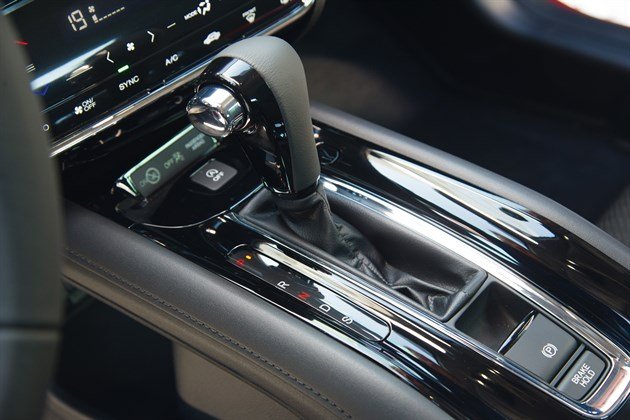 Finally, the 1.5iVTEC CVT-7. If you don't like CVTs, you can forget it because this is no sportscar. But as an everyday driver, and as a motorway cruiser, it's fine. Overall gearing in 7th is actually longer than the diesel's at about 34mph per 1,000rpm, which makes it more economical than the petrol manual. It's marginally quicker to 60. You can paddle shift (though that's not really necessary). And as long as you don't plant your foot into the floor on hills like a nutter, it does the job very well. We were pleasantly surprised by this version and, at £780 less than the SE diesel, I think it will probably be the top seller.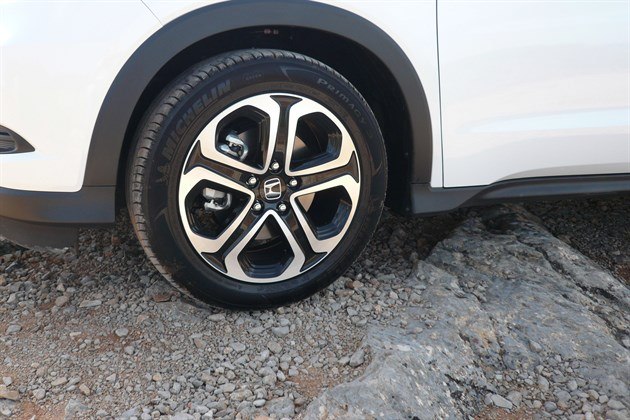 Only the 'S' comes on 16" wheels with 215/60 R16 tyres and, with no noticeable sacrifice in handling, they ride bumps and potholes better than the 17" wheels and 215/55 R17s. But that's nothing to worry about. The 2015/55 R17s are still fine.
What the HR-V could do with is a full sized spare wheel, for which there is plenty of room under the low load deck floor. However, to keep official certified emissions as low as possible, this will have to be offered as an aftermarket dealer accessory.
On all versions fitted with it, the Garmin satellite navigation system was user friendly, worked well and comes with 5 years of free mapping updates, which makes it well worth specifying at £610 extra.
So, which to choose?
If you're anticipating a high mileage there is no doubt that Honda's 1.6iDTEC is the economy champ. But if all you need the car for is local journeys, you won't be towing a caravan and you won't be doing more than 10,000 miles a year, the 1.5iVTEC CVT-7 probably makes the most sense. 
More at Honda