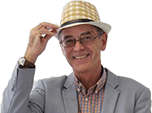 Honda FR-V 2004 Road Test
Thu, 21 Oct 2004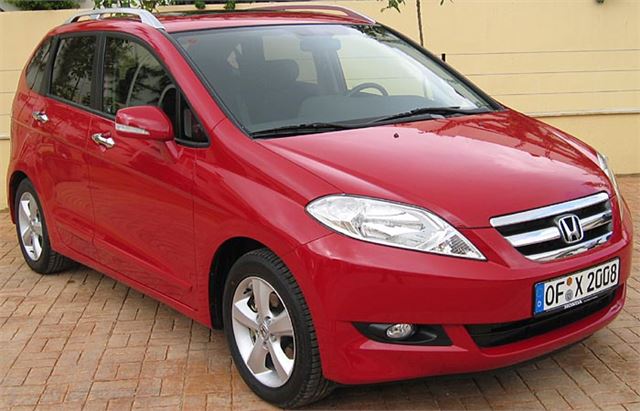 How does the new Honda FR-V fit in? 
Not too long ago, a 'family car' was a straightforward saloon, hatchback or estate seating two in the front and three in the back.

And, because the French tended to have bigger families, there were Citroen, Peugeot and Renault seven-seater estates. Then along came the Renault Espace and the Chrysler Voyager and seven-seater 'Multi Purpose Vehicles' were born.

Since then, Renault did it again by inventing the five-seater MPV in the form of the Scenic. And, just to be different (very different) FIAT pulled its six-seater Multipla out of the brown paper bag.

Honda already had its seven-seater (now six-seater) Stream MPV, which succeeded the excellent Shuttle. Then Honda's Masaaki Tsunoda took his two kids for a ride in an old Cadillac, which just happened to have a three-seater bench in the front, like a Tokyo taxi. The kids loved it, both of them sitting together in the front with dad instead of one relegated to the back. So Tsunoda got hold of a FIAT Multipla and started working out how Honda could improve on its 3 + 3 seating concept.

He already had an ideal 'flat floor' platform, used in the Stream and the CR-V, and the 1.7 and 2.0 litre VTEC engines. The task was to fit two rows of three seats and make the whole thing more interesting than the Multipla and the new 7-seater Scenic, Touran and Corolla Verso.

So, like the Multipla, the centre front seat slides back further than the outer seats. Except in the FR-V it slides back a lot further. The backrest folds to form an armrest and table, or the squab unfolds to reveal useful cubbies. And there's an oddments drawer underneath.

Though rear-facing baby seats aren't advised, the centre front seat has ISOFIX fittings for a child seat, allowing small children to sit centrally in the safest part of the car and giving them a panoramic forward view through the windscreen. Ask any child as soon as they can speak and they'll tell you that makes all the difference to travelling in a car. Instead of everything in front of them blotted out by a front seat head restraint, they can actually see what's going on.

The Multipla does that too, but Honda also allows the centre rear seat to slide backwards and forwards, giving legroom behind the slid back centre front seat and plenty of leg and shoulder room for six beefy passengers. As well as that, each of the rear seats 'magic folds' in one movement easily into the floor. With all three rear seats folded, there's a huge, flat rear load area. Happily, the FR-V's three-across seating doesn't come at the expense of excessive girth. At 1,810mm it's slimmer than the C-Max and Multipla and exactly the same width as the Scenic.

Door sills are low and the front doors open almost to the scuttle making it comparatively easy for the stiff, the infirm and the elderly to sit themselves comfortably. The flat floor and dash mounted gear and parking brake levers allow entry and egress either side, whatever side of the car you are sitting. There's even a neat row of three pop-down cupholders, one for each front seat passenger.

That's the 'Flexibility, Recreation and Versatility' of the FR-V. What's it like to drive? And what's it like for an adult to sit 'piggy in the middle' in the front.

The well-proven chain cam 2.0 litre engine, with Honda's trademark triple-V of variable valve timing, variable ignition timing and variable intake trunking is a jewel. Reasonably powerful and incredibly refined for four cylinders, there are no faults there.

Shift quality of the 6-speed box isn't perfect, but it's not bad either. Ratios are fine. 6th is long legged. And cruising at up to 160kph is quiet.

Ride quality on the car's deliberately low-rate springs is very comfortable. Handling is good enough, though it's no sportscar and does not encourage you to treat it like one.

The revelation comes sitting as passenger in the centre front seat, set as far back as it goes. In the rolling hills between Arcos de la Frontera and Jerez it was like watching a Cinemascope movie. Completely different from the normal passenger seat. A very nice place to travel for kids of all ages.

In comparison to the 2.0, the 1.7SE is disappointing. This is a belt-cam engine, actually on the opposite side of the car like the smaller Civic engines are compared to the Type R. It has only five speeds to its box. And, though it's typically Honda smooth, it's quite low geared at around 20mph per 1,000rpm in top and a drone sets in cruising at 90kph. Honda does it to provide an entry-level model under £15,000 and to provide a smaller engine for buyers who, for whatever reason, think 2.0 litres is too big. Economy is theoretically 3mpg better. But probably not in the real world because the engine has to work so much harder. Far better to spend the extra £950 for the very much better 2.0 litre.

One point that needs to be made is it's Honda's policy not to fit cars with switchable airbags. The reasoning is that a driver may switch it off to carry a backward-facing baby seat, then forget to switch it back on again to carry an adult. Since the passenger bag in the FRV is a big one, covering both front seats, that means a backward-facing child seat cannot be used in the front. Instead, Honda recommends that the centre front seat be pushed back to give a good view and access and the ISOFIX equipped nearside rear seat be used for a rear-facing child seat.

Next summer we'll see the engine everyone is waiting for in the FR-V: Honda's brilliant 2.2i CRDi diesel. There aren't any automatics because autos are only 10% of the MPV market. Euro NCA ratings are expected to be Four Star for passenger safety and Three Star for pedestrian safety.

Finally, Honda has come up with an optional service or service plus insurance package that can be combined into an attractive PCP costing from a reasonable £300 a month.

Its Flexible Recreation Vehicle is likely to find a lot of friends.