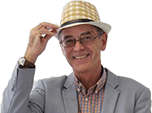 Honda CR-V 2012 Road Test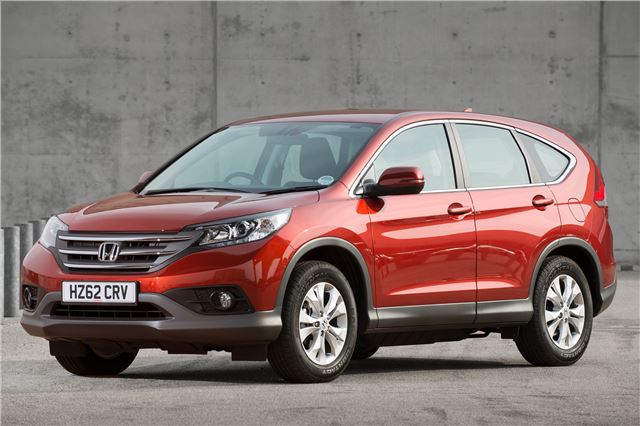 Over the years the Honda CR-V has evolved from a practical, multi-purpose family fun vehicle to a luxurious car.
The big change was from the second to third generation CR-V when it went from slab-sided to curved, with a false coupe-like roofline that nevertheless contained a colossal interior.
It also acquired what keen drivers call "handling". Put simply, you could chuck it into a roundabout and feel it gripping rather than not gripping.
The ride became more comfortable as long as you stuck to 17" or 18" wheels are were not tempted by the bling of the 19s with their unyielding low profile tyres.
I ran one of these for 6 months and was so impressed with its amiable nature and calming effect, I called it my "comfort zone".
Now Honda has moved on to its fourth generation CR-V, which has been rolling off the lines at its Swindon factory since mid August 2012.
And luxury and comfort are ramped up yet again.
This car has to compete with the VW Tiguan, the Range Rover Evoque, the Volvo XC60, the BMW X3 and The Audi Q5.
They've managed to reduce the CO2 of base model 2.2iDETECs to a competitive 149g/km, which means Band F VED. (But it's Band G if you go for the high spec versions and Band J if you must have an automatic.)
However, if annual VED band is crucial, there will be a new two wheel drive 120PS 1.6iDETEC next year that should manage to get into Band C.
While the new CR-V has lost the double-height load deck of its predecessor, it certainly doesn't lack space inside. Seats up, its 589 litre luggage area is bigger than all of the competition and it's the same story with the seats flopped down. A colossus of loads, with 1,669 litres of loadspace.
And the seats flop at the pull of a tag from the side, or, Mazda Karukiri-like, by pulling catches at the back of the load area.
We drove a 2.0 litre petrol automatic a 2.2iDTEC manual and a 2.2iDTEC automatic.
While the petrol automatic was quiet and refined, it really didn't have the power to drive with any degree of confidence on the German autobahns. Even using the paddleshifts to change down, overtaking performance was leisurely to say the least. But then, even though the market for the CR-V is primarily private, Honda does not expect to sell many petrol models.
In contrast, the amiable diesel felt instantly alive. A little bit livelier than the 2.2iCTDI I ran for 6 months a few years ago. It pulls well and confidently, is sensibly geared at 50kmh/1,000rpm in 6th and appeared happy to cruise at 160kmh all day, traffic permitting. And, strangely, in Eco mode. Yes, even at 100mph the speedometer was glowing green, and 7.1 litres per 100km average is comfortably over 40mpg.
The 2.2iDTEC automatic was predictably slower, but more refined. It was pleasant, undemanding and easy to get on with whether in 'S', 'D' or 'Eco' modes and if you must have an automatic it is altogether better to drive than the petrol model. We saw 7.2 litres per 100km, which was only slightly worse than the 2.2iDTEC manual.
Every 2012 CR-V gets a small display screen set in a recess on top of the dash. You can select your own 'wallpaper' picture when not asking for information (for our test, Honda had uploaded a photo of the CR-V itself). Otherwise it gives you details like fuel economy and, if using the satnav, the next manoeuvre required on your journey.
The Honda CR-V remains Britain's best selling SUV. Brits have bought 193,000 so far, since 1996, and most are still running.
The new CR-V takes the model a little bit further upmarket into territory currently occupied by the likes of the Volvo XC60, Audi Q5 and BMW X3.
But if light and pleasant controls, luxurious ride quality and a stress-free drive are what you are looking for, it ticks all the boxes.
More at Honda