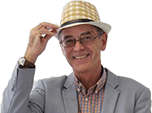 Honda Civic 1.8iES 2012 Road Test

The 2006 Honda Civic was more of a shock to the conservative car buying public than the 'Jellymould' Ford Sierra of 1982.
It not only looked like a space ship with an amazingly spacious interior, the dashboard had the appearance of an intergalactic command centre.
I loved it, and commended Honda's bravery.
Now, of course, we're all used to it. But Honda took any criticisms to heart and attempted to answer them with the new Civic.
Unfortunately this seems to have meant waving the ugly stick.
The new Civic is much more aerodynamically efficient. It does now have the rear wiper its predecessor lacked. It's just as spacious inside. You still get the magic seats. The dashboard is a model of digital clarity (now copied by Peugeot in the 208).
But it's hardly a thing of beauty.
Happily, they sent me a red one. And it definitely looks its best in red, which, incidentally, is the only free colour. The other finishes are all metallic or pearl and cost an extra £490.
The seats are comfortable. It's easy to find a good driving position. You read the rev counter and fuel gauge through the steering wheel and your speed on the super-clear line-of-sight on the digital display above it.
There's a new screen that Honda has dubbed the i-MID display on which you can see how economically you are driving, and which doubles as a colour screen for the reversing camera. (Another criticism of the previous Civic addressed.)
The chain cam 142PS 1.8i VTEC engine revs extremely freely unless you press the green eco button that changes its character completely. Performance is damped, but not annoyingly and you can still make decent progress even with the display in front of you lit up green.
There has been some criticism of the handling of the 2012 Civic. It's not as sporty as its predecessor. But the reason for this is that the hard ride of the 2006 Civic was putting off customers. So Honda has gone sensible. Most 2012 Civics come on 16" wheels with 205/55 R16 tyres (masochists can still get 225/45 R17s on the EX GT versions). And the suspension has been made more compliant.
It's not fully independent like a Focus or a Golf or an A3 or a Kia cee'd or Hyundai i30. There's still a twist beam under the back. But it works well enough for the kind of car it's intended to be.
And after nearly 700 miles in the car altogether, including some of my favourite roads, I reckon the steering and handling of the 1.8iVTEC are fine, though I can't say what the 2.2iDTEC is like,
I posted this test before I did the usual marathon drive to check its fuel economy. I'll know on Sunday night how close I can get to the claimed 47.1mpg over 600 miles.
Saturday night and after a smooth, relaxed, comfortable and remarkably refined 297 miles, fuel economy worked out at 50.9mpg. But I've got a bit of cross-country to do so will re-check after the next 300.
Sunday night, actually the total mileage came to 659, including 105 cross-country, a shopping trip and a run from Leicester down the M1 in atrocious stop-start conditions, heavy rain and road surfaces virtually awash.
That pulled the economy back to 48.2mpg, which is still 1.1mpg better than the car did in the EC test so I reckon it's reasonably representative of what real drivers can expect.
Six and a half hours in the saddle non-stop left not a single twinge either, so Honda has got that right too.
And what's more, my mum and dad liked the car a lot.
So if you''re after for a comfortable, decent handling, fine riding, chain-cam petrol engined compact hatchback capable of near diesel economy, definitely give the Civic 1.8iES a look.
More at Honda