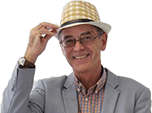 Honda Civic 1.6iDTEC 2018 Road Test

The long awaited Honda Civic 1.6iDTEC arrives at a time when Honda can boast considerable export success.
Not only is the current Honda Civic in all its forms the best selling new car in the USA, 25% of those sales are of the British built Honda Civic hatchback.
We've covered the Honda Civic 1.0T here and the 1.5T here. This test involves only the 1.6iDTEC, the huge appeal of which is its 78.5mpg on the 20 kilometre NEDC lab test cycle. Since I averaged 58mpg in a Honda HR-V with the same engine, I think most drivers can reasonably reckon on around 65mpg from the more aerodynamic Civic.
Surprise and delight features include the way the dashboard display in front of the driver entertainingly wakes up and self-formats.
For a diesel, it's impressively quiet and refined rather than out and out quick. There's only 120PS under the bonnet for quite a big car and you don't feel the peak torque of 300Nm until 2,000rpm. Gearing is a fairly long 36mph per 1,000rpm in 6th.
The penalty of that refinement is that, on the 235/45 R17 tyres, you're very well aware of any broken surfaces you may be driving over. The standard 16-inch alloys with 215/55 R16s are probably a better choice.
Other features of the Civic remain. Such as the colossally capacious central console cubby. An intuitive Garmin satnav system. And a proper digital speedometer.
In line with the gradual move towards autonomous driving, all 2017 Honda Civic models have the Honda SENSING suite of advanced active safety technologies. These include: Collision Mitigation with Pedestrian Detection, Forward Collision Warning, Highbeam Support System, Intelligent Adaptive Cruise Control with Cut-in Prediction, Intelligent Speed Limiter, Lane departure Warning with Road Departure Mitigation, Lane Keeping Assist, Low Speed Traffic Following (CVT only) and Traffic Sign recognition system.
This car actually works as a direct replacement for the previous Honda Accord. At 4,518mm it's not far short of the 4,665mm of the 2003 Accord saloon and its luggage capacity is actually greater.
Moving towards the next generation 30 kilometre Euro 6C Real Life Drive Cycle, changes had to be made to that have resulted in a 40% reduction in NOx while, at the same time achieving a small drop to jus 93g/km CO2.
So no projected city centre bans  there. The closer it can get to that 78.5mpg NEDC figure the better.
More at Honda