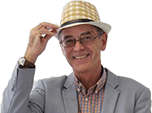 Honda Civic 1.6 i-DTEC 2013 Road Test

The long-awaited 94g/km Honda Civic 1.6 i-DTEC arrives in January.
Honda could not sell a Civic diesel during most of 2011 because there was nowhere to fit a Diesel Particulate Filter. Consequently, the best Civic from January to November 2011 was the 1.8i, a car that I re-tested and was pleasantly surprised to see fuel economy of 45mpg.
The new Civic 1.8i drank even more abstemiously, at 48mpg, and would have managed better still had it not been for a time and fuel consuming 50 mile nose to tailer on the M1.
They did fit a DPF to the new Civic 2.2iDTEC, but with DPFs a potential source of expensive trouble, my recommendation was to stick to the 1.8i.
Now I'm testing Honda's entirely new, British assembled, 120PS 1.6 i-DTEC that emits lower CO2 than any other diesel in its class at 94g/km and claims better economy in the EC tests, at 78.5mpg combined. This same engine will also be available in the CR-V next year and a new smaller SUV, possibly reviving the HR-V name, in 2014.
So, does it live up to its promise?
Expect me to be highly critical here because my benchmark for diesels is now the 163PS BMW 320dED, that does 0-60 in 7.8, 140mph and in which I have averaged 65mpg over the last 5,000 miles.
Another top contender will be the new Mazda 6 Skyactiv 2.2 litre 150PS diesel that gets the HJ long-term treatment next year.
And I still haven't forgotten a year and 11,000 miles in a Mazda 5 1.6 115PS diesel that shares the same engine as the Ford Focus,  Mondeo, and C-Max as well as numerous Citroens Peugeots and Volvos. Nothing like as punchy as the BMW, of course, but still very willing within its limits.
So I was expecting the Civic 1.6 i-DTEC to offer performance somewhere in-between. And assiduously re-set the dashboard mpg meter, which, while not a totally fair test, will give some idea of what to expect in real life.
Our route took us up into the hills above Nice, then back down again to Cagnes sur Mer, so this wasn't motorway running at a steady 70mph. The roads twisted, turned and snaked up steep inclines, necessitating a lot of 3rd and 2nd gear work. But, of course, we also had to come down again, so 56mpg was not disappointing. I'd expect 65mpg, maybe more using the car as I use my long-term 320dED and it will be interesting to see what real life results get logged onto our Real mpg.
The 1.6 engine weighs 54kilos less than the 2.2 i-DTEC and the new 6-speed gearbox 7 kilos less. About half the weight saving that made the 2011 Mazda 5 1.6 diesel such a wonderful handler. But turn-in to corners is good, understeer comes predictably late and the 300Nm torque pulls the 1.6 i-DTEC out of bends satisfyingly strongly. It's very, very good rather than great, doesn't ever bite back and even on 225/45 R17 low rolling resistance tyres rides very well over broken surfaces.
A few features worth mentioning are the more blade-like side strakes on the rear flanks to help achieve that 94g/km CO2; Honda's own misfuel prevention fuel filler flap; and the excellent, intuitive satnav that even I could operate immediately without any confusion.
Of course, as well as the benchmark Ford Focus, it's also up against the Kia Cee'd and Hyundai i30 and now the new Volkswagen Golf, top versions of which are on fully independent suspension rather than the Civic's twist-beam back axle.
But VAG doesn't have an engine that holds a candle to the 1.6 i-DTEC. Or a body with the commodiousness and versatility of the Civic's with its huge 467 – 1,368 litre load capacity and 'magic' rear seats.
I strongly suspect that, despite realtively high list prices, the Civic 1.6 i-DTEC is going to find more friends than even Honda predicts.
More at Honda