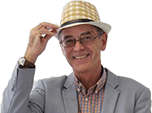 Honda Civic 1.5 VTEC 2017 Road Test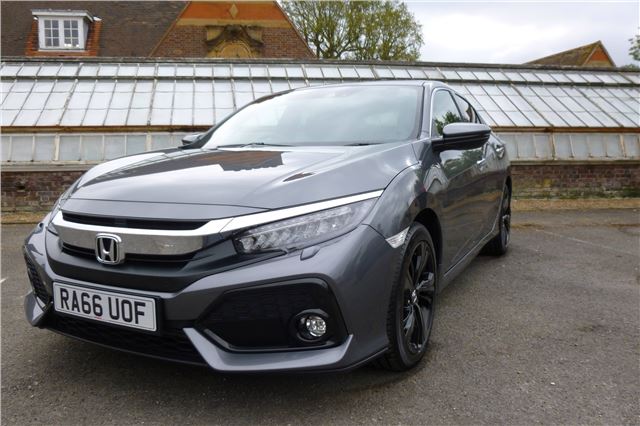 This is our second test of the Swindon-built 2017 Honda Civic and here we cover the top-of-the-range 1.5 VTEC Turbo Prestige model. Previously David Ross tested the 2017 Civic 1.0 VTEC Turbo.
Honda ditched the independent rear suspension of Civic hatchbacks in 2006, though in other parts of the World where a Civic was a saloon, independent rear suspension continued, sometimes displayed by chrome dress-up kits so the driver of the car behind could see it working. This meant that the saloons could not have Honda's brilliant 'Magic' folding rear seat arrangement that gave UK Civic hatchbacks a Tardis-like interior. But it did endow the saloons with considerably better ride quality.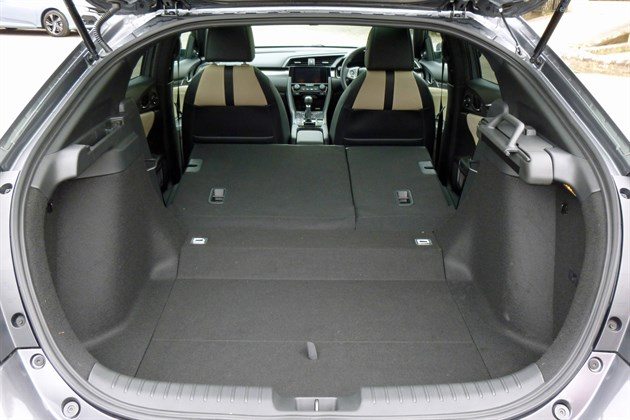 Now, at the sacrifice of some of their 'Magic', the hatchbacks have independent rear suspension too. Yet, apart from some strengthening intrusion between the wheelarches, the Civic hatchback retains an impressively commodious load deck, seemingly flatter even than a Skoda Octavia estate's.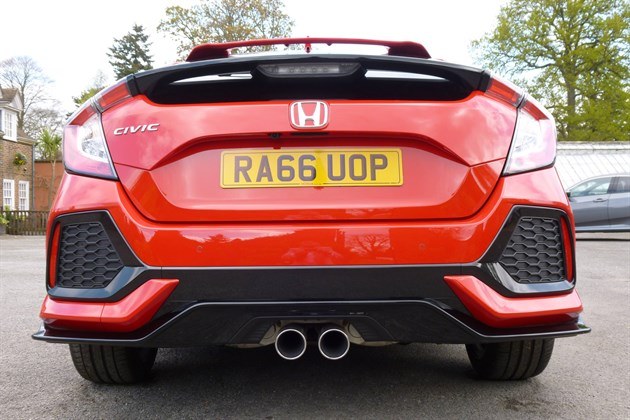 And, while the Sport loses loadspace to accommodate its impressive central twin exhaust pipes, the Prestige eschews bling in favour of an uncompromised spare wheel well.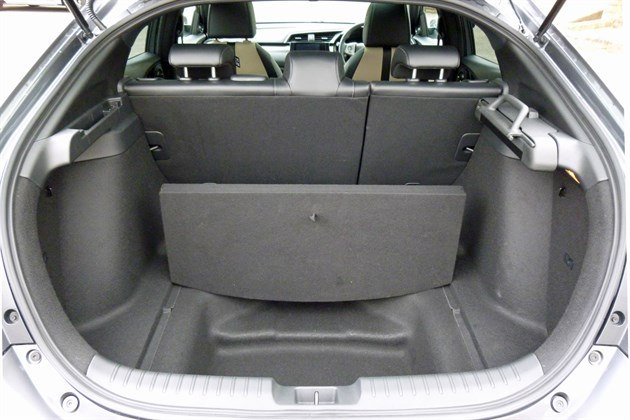 The new Civic is a very spacious car. It has the biggest door bins since the original 1959 Mini.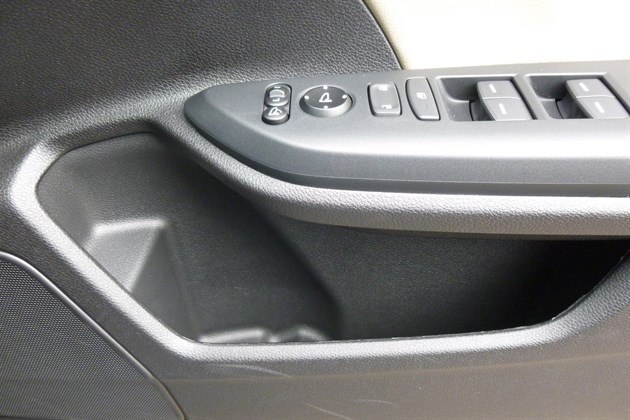 And a colossally capacious central console capable of accommodating a small dog.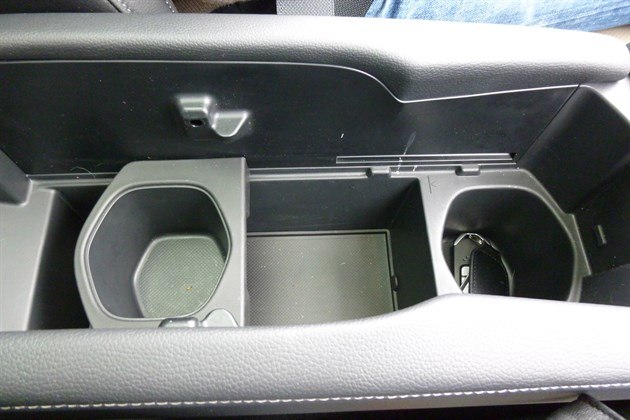 It's all very nicely kitted out. You get a similarly intuitive Garmin satnav system to the HR-V, now brought bang up to date with all the smartphone connectivity a teenage girl could wish for.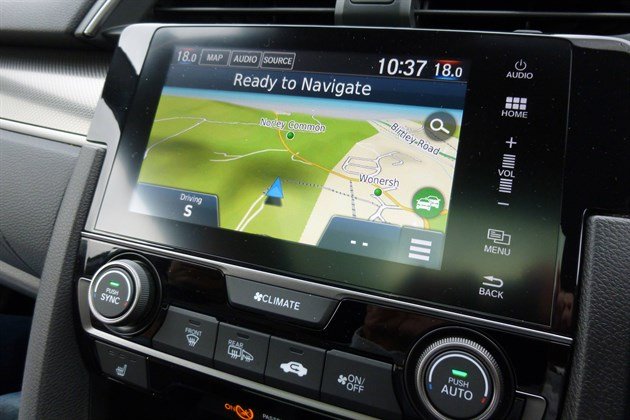 And a proper digital speedometer, too, that wakes up rather dramatically like the dawn of a new age.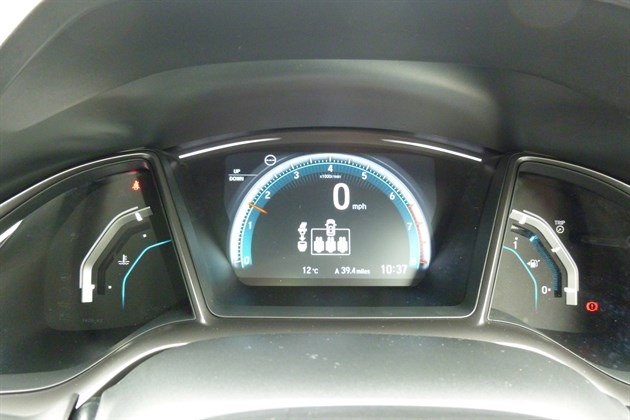 In line with the gradual move towards autonomous driving, all 2017 Honda Civic models have the Honda SENSING suite of advanced active safety technologies. These include: Collision Mitigation with Pedestrian Detection, Forward Collision Warning, Highbeam Support System, Intelligent Adaptive Cruise Control with Cut-in Prediction, Intelligent Speed Limiter, Lane departure Warning with Road Departure Mitigation, Lane Keeping Assist, Low Speed Traffic Following (CVT only) and Traffic Sign recognition system.
Out on apalling Surrey roads, ride is quite good despite a bit of bump thump from the 235/45 R17 Michelin Primacy 3s on our car. They might have been pumped up a little bit too hard because, though sharp and direct, the steering lacked the kind of 'feel' I like. It could be that would be corrected by a set of 16-inch wheels with 215/55 R16 Michelin Cross Climate tyres. But my co-driver who drove a lot faster than I did was absolutely fine with the 17s.
In the manual 6-speed, both of us found it difficult to prevent the engine from 'hanging' onto its revs during upshifts. It probably does this to completely burn its fuel and reduce emissions and, no doubt we'd both get used to it in time, but it meant the car wasn't very snappy to drive. Maybe the Sport model with its tunnel like exhaust pipes (and nowhere for a spare wheel) is better in this respect.
Then we switched to the CVT auto and it was immediately obvious that it's a better match to the power and torque delivery of the 1.5T engine. Very smooth, and so well matched that neither of us even bothered with the paddleshifts.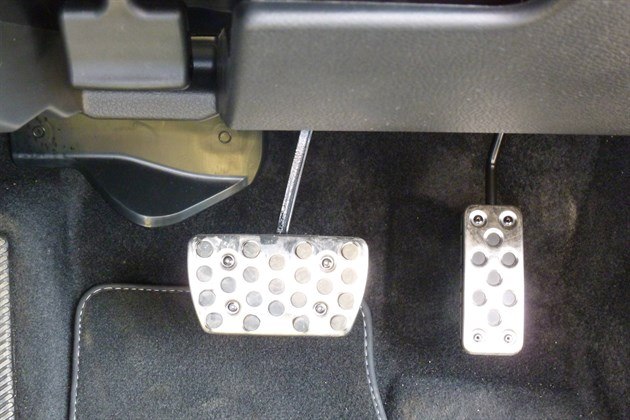 It even has a nice, fat alloy brake pedal ideally placed for left foot brakers.
This car actually works as a direct replacement for the previous Honda Accord. At 4,518mm it's not far short of the 4,665mm of the 2003 Accord saloon and its luggage capacity is actually greater. 
So, while the smaller, more characterful 3-cylinder 1.0 litre engine is at its best with the manual 6-speed, the CVT is the transmission of choice for the 1.5T.
More at Honda