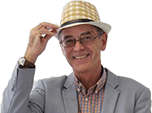 Ford Fiesta 2013 Ecoboost 125

Happily, the 2013 Ford Fiesta has been improved in almost all areas that originally drew criticism.
Most significantly under the bonnet, because it is now the recipient of Ford's award winning 999cc three cylinder petrol Ecoboost, with power outputs from 80PS to 125PS.
With 125PS as tested, it's the engine the Fiesta has been waiting for.
It's lively (0-60 in 9.1 seconds, top speed 122mph). It's economical (65.7mpg in the EC tests). It's annual tax and London Congestion Charge exempt. It's a joy to drive, with bags of power and torque exactly where you want them in the rev range. And at 25mph per 1,000rpm in 5th, it's also an excellent cruiser.
Criticisms addressed include steering that lacked as much 'feel' as I would like, over-stiff suspension and tyres of sometimes such low profile they jarred your teeth.
None of that now.
There's a bit more 'stiction' in the steering on the straight-ahead and masses more feel through the corners. That's combined with more compliant suspension, better damping and slightly deeper profile tyres (in our case 195/50 R16s).
The result is a really lovely ride and handling compromise that I personally found delightful.
Trim is improved too, with nice fabric effect dashtops, decent quality cloth trim on the seats, a height adjustable driver's seat.
And they've even given the car an approximation of a flat load deck. The rear seatbacks still fold down 60/40 onto the squabs at an angle, but a false boot floor matches the level. Under that, there's a suitcase sized well and under that space for an (optional) space-saver spare.
The 2013 Fiesta range is extensive, with prices starting at £9,795 for the most basic car, rising rapidly to £11,25 for the next model, a 60PS 1.25 'Style' 3 door, and you can pay £17,545 for the top model, though, after discounts, no-one will.
There are new options, such as MyKey that enables a parent to preset the maximum speed the car will go and the maximum output of its sound system before letting his kids out in the car.
Ford Sync is a more sophisticated version of FIAT and Microsoft's Blue & Me, combing Bluetooth with smartphone connectivity. And the car can also be ordered with Ford's latest driver assistance packs that can prevent low speed collisions with other cars and even pedestrians (though Ford does not guarantee that for obvious reasons).
Not only that, later next year you'll be able to get a 999cc Ecoboost 100 with Ford/Getrag's 6-speed Powershift transmission (in the meantime it comes attached to a 105PS 1.6 TI-VCT.)
So this isn't merely a facelift. The Fiesta has grown up in all respects. And while £15,395 might seem a lot for a Fiesta Zetec 125 Ecoboost, it isn't silly money for a car that does 0-60 I 9.1, 122mpg, 65.7 mpg, is tax and C charge exempt and is a delight to drive.
Especially when you can and will be able to get a decent discount on that price.
More at Ford
(In case anyone is wondering, the test was based at the Cinecitta Film Studios in Rome and the sets in the background are of ancient Rome. The wooden buildings are what's left of the sets from 'Streets of New York'). The hilltop village that we drove to is San Vito Romano.)