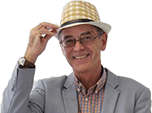 FIAT Panda 4x4 and Diesel 2005 Road Test
Sat, 12 Feb 2005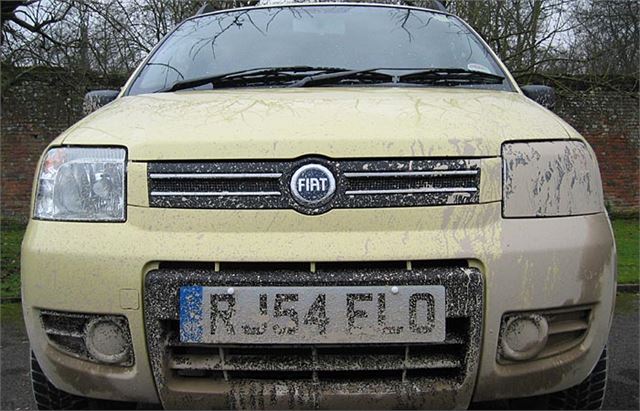 It's hard not to love the FIAT Panda. Chic, cheerful, small and cute. European Car of the Year 2004, it's comfortable, fun to drive, has the best-designed control panel of any car anywhere and comes in some great solid colours, including Guacamole green, Vanilla yellow and a kind of creamy turquoise.

I covered the Panda 1.1 Active elsewhere on the site. My conclusion was, "I reckon that FIAT has cracked the nut that no one else quite managed to since BMC came up with the original Mini: A cheap, basic car that puts a smile on your face." I thought the 1.1 Active was the Panda that made the most sense.

But now we have the options of a Panda with a diesel engine, or a Panda with four wheel drive. Later, we might be able to buy both together, depending on how robust the drive system proves to be with the more torquey diesel. It should be okay though. There are plenty of original Panda 4x4s still romping around with over 200,000 miles under their wheels.

The Multijet is the same 1,248cc chain-cam 16 valve Euro 4 70bhp common rail direct injected diesel also found under the bonnets of Puntos, Ideas, Corsas and now even Combo vans. It's a great little engine, slightly longer geared in the Panda at about 27.5mph per 1,000 rpm in top, capable of 65mpg on the combined cycle and emits just 114g/km C02 and doesn't need a particulate trap. It weighs a bit more than the petrol engines, but not enough to make the car feel clumsy, and it's actually the fastest Panda with 0-60 in 12.7 seconds and a top speed of 99mph.

Happily it's still a low Group 2 insurance and with just £85 a year VED to pay the car has spectacularly low running costs. The list price of £7,895 includes a radio/CD player, remote central locking, ABS with EBD and brake assist. But not a split, folding, sliding rear seat, which remains a necessary £200 extra because all the standard seat has is a flop-down backrest.

The 4x4 is a different sort of animal with raised 165cm ride height and chunky 185/65 x 14 or optional 185/70 x 14 M+S tyres. Its suspension is stiffer so on the road its ride quality suffers a bit, but it corners flatter so the extra height does not seriously affect its handling. It's slow, though. Zero to 60 takes nearly 20 seconds.

A driveshaft to the viscous coupled rear diff spins at the same speed as the front driveshafts. When slippage is detected at the front, the coupling couples drive to the rear. There are no limited slip diffs, diff locks or anything else to worry about. All the driver has to do is drive. Unlike the original Panda 4x4, which has a solid back axle, the new one has an alloy-cased diff with independent driveshafts to the rear wheels, though the torsion beam type axle only allows the same movement between them as on two wheel drive versions.

Off road the system is astonishingly effective. Short overhangs, good ground clearance and a short wheelbase enable it to keep going in deep, muddy ruts and cross ridges you would have thought impossible. It even made mincemeat of the course at Truxton 4x4 centre, romping around in second gear. With its relatively light weight of 980 kilos it should also be as good in snow as the old Panda 4x4 was. While big 4x4s sink into the stuff, a Panda 4x4 crushes only the top layer and then effectively drives over the snow.

So, if you live in a country area frequently snowbound in winter, or your house is up a rough and muddy track, or you go skiing a lot then the Panda 4x4 is ideal. However, as is the case with most 4x4s, we could see rather a lot of them in towns and cities, endowing their 'toff roader' owners with fake 4x4 cred while never venturing off road.

That would be silly, because if you don't need a 4x4, then the Multijet diesel with its 7 seconds quicker 0-60 time and better ride and handling is the obvious choice.

But we live in a silly world.