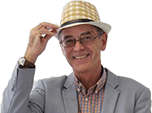 FIAT 500 1.2 Lounge 2008 Long Term Test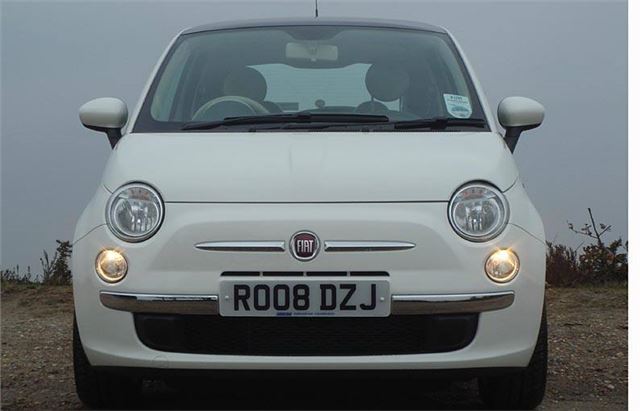 HJ reports on the first 12,000 miles with his March 2008 FIAT 500 1.2 Lounge.
Date: 21 January 2011
Driver; Honest John
Current mileage: 11,820 miles
Actual economy: 48.8mpg
Total costs: £368 (two annual services) + £70 VED
First 6 months
My company bought the car for me in March 2008 for £9,470, including side bump strips and Italian Tricolor side stripes and because it's 119g/km was immediately able to write down 100% of the purchase price. (This allowance changed from April 2008.) Because it's 119g/km CO2, I pay tax on 10% of that, so tax on £947 at 40% is £378.80. I pay for my own personal fuel.
Dealer Kevin at Parkway FIAT threw in a set of mats, a perfume diffuser and Tricolour key fobs. No discount either from FIAT or from Kevin. Dealer margin a mere 3%, plus a further 3% if the customer filled in a customer satisfaction form positively after 6 months.
Since I was away in Thailand I didn't actually pick the car up until April 2011 and it was immaculately presented. That's very important. A new car should feel new. Kevin paired up my Nokia phone to the car's standard Blue & Me hands free and I was off.
First impressions were the same bouncy ride and overlight steering as on the launch. But the car is so cute I forgave it for not driving as well as it looks. I gave the car the nickname 'Noo Lek', which means 'little mouse' in Thai.
From the start, I decided to put it on a diet of Shell V-Power petrol, the same as I'd have used if I were filling up a Ferrari rather than a 69PS 1.2 FIAT.
Nothing whatsoever went wrong. The only incident was when something fell onto the glass sunroof from such a great height that it actually pulverised the glass at the point where it struck. Could have been something from a plane (I live under one of the Heathrow holding patterns). Happily, FIAT replaced the roof under warranty without question and Parkway did a perfect, undetectable repair that has never leaked.
Use for the first year was strictly 2nd car because I had a Focus ECOnetic long-termer from Ford at the time. Fuel economy over the first 1,343 miles was 47.86mpg.
2nd 6 months
In November 2008 I got the chance to drive the new 500 based Ford Ka. And was naturally intrigued to see what Ford had done to improve the car's ride quality. My car's suspension is pure Panda. A pair of struts at the front and a cheap twist beam rear axle.
This wasn't good enough for Ford, who inserted an anti roll bar into the twist beam, considerably softened the rear suspension and installed some trick progressive rear dampers. These tweaks not only sharpen the car's steering and stop the back end hopping across the road on bumps, they improve its ride quality enormously. So when was FIAT going to adopt the Ford improvements?
Winter came and went with Noo Lek under a tarp for 5 weeks over Christmas.
Then, In February 2009, I got the chance to drive the 500 Abarth. No stupid super light 'City' mode for the steering in that. Instead the dash button sharpens the whole car up. Underneath it has the Ka suspension, worked on by FIAT's Abarth division. And on standard 16" wheels with glue-like 195/45 Pirelli P-Zero Neros it's a hoot to drive. A real Jack Russell Terrier of a car. Don't, however, make the mistake of taking up FIAT's very generous offer of 17" wheels with 205/40 P-Zero Neros. They completely destroy the character of the car, robbing it of steering 'feel' and fun factor all in the name of a few fractions of a second off your lap times.
By the first service in April 2009, Noo Lek had still only done 1,980 miles, at an average of 48.68mpg.
3rd 6 months
Ford took its Focus back in May 2009, so Noo Lek got pressed into a bit more work.
One assignment was a run down to Poole Harbour in June 2009 to test the FIAT 500C convertible. And surprise, surprise, under the car were the same suspension improvements as applied to the Ka and the Abarth 500.  The 500C I drove most was the 1.3 Multijet, which went better than MINI Cooper diesel and was much more fun. I did my sums, but too early for a swap. FIAT assured me that the suspension improvements were "coming" for the rest of the 500 range, but they didn't actually feed their way through until 2010 production.
Still absolutely no problems at all with Noo Lek, who got a long run first to Stratford upon Avon for the Peugeot 3008 launch, then on to Manchester for the launch of the 2010 model KAI cee'd.
That meant quite of lot of motorway miles on which even a 500 on the original suspension is surprisingly comfortable. A lot of it is due to the excellent front seats, but it also pulls quite a high top gear at about 23mph per 1,000rpm. The cee'd 1.6 petrol was noticeably lower geared on the motorway and a much less successful cruiser.
By 15th October 2009 the miles were up to 5,497 and the fuel economy sitting at 48.24mpg.
4th 6 months
Another winter meant a full 6 weeks under the tarp. I cam back from Thailand to find Noo Lek buried in snow and the next day a Nissan Cube arrived so I didn't have to dig him out until a week later.
Life remained uneventful with me developing an appreciation of some of the 500's thoughtful features. For example, when you wash/wipe the screen you get three wipes, then the wipers settle down for 10 seconds, then give the screen one more wipe to catch the inevitable dribble. How many much more expensive cars do that for you?
2nd year service was much dearer than the first because it includes a fresh set of plugs, a pollen filter and a brake fluid change. Again, the job was done while I waited at Parkway.
By April 2010 the odo was sitting at 7,044 miles and the mpg at 48.7.
5th 6 months
In June I was invited to a Renault Eco 2 presentation in Paris, part of which was an economy-driving lesson in Paris traffic.
So I started applying some of the economy driving techniques to Noo Lek, and over 120 miles managed to average 64.2mpg.
The trouble is, Eco driving is not only slow, it's dangerous. You have to avoid braking and accelerating as much as possible so can find yourself whacking across roundabouts and cutting things a bit fine.
So enough of that. I'd proved a point and could get back to normal. By October 2010 the odo was sitting at 9,742 miles and the mpg at 49.13.
Last 4 months
A visit to Autoglym earned Noo Lek a full professional valet in the hands of Nigel, plus some useful tips to me to keep his paintwork in good shape. Autoglym High Definition wax is definitely the way to go, but it's a wax, not a polish, so you have to clean the surface perfectly before you use it.
At the end of October the chance for another comparison came up. This time with the super low CO2 FIAT 500 TwinAir that offers 85PS and 145Nm torque from just 875cc, together with no VED and no London Congestion Charge by virtue of its 95g/km CO2 output. Under the new rules that also qualify it for full first year company write down. So I was definitely primed for a part-ex.
However, though the TwinAir is almost as much fun to drive as the Abarth 500, its real world fuel economy of 68mpg is probably pie in the sky. I got a mere 34mpg, against the 54mpg the computer in Noo Lek was showing. Now filming singlehandedly means a lot of stop starts and is very fuel inefficient. But everyone else I spoke to on the launch had got the same, and when Autocar tested it properly the average was only 35.7mpg.
I suspect the real reason is that though the TwinAir develops bags of torque above 1,900rpm, it's got nothing much beneath it. Press the economy button and maximum torque is actually less then my 500 1.2's. That means that while I can trickle my 500 at 30mph in 5th on V-Power no problem at all, if I tried that in the TwinAir the engine felt like it was going to jump through the bonnet. 30mph needs third. And that's why its economy in town is so bad.
I reckon on a 600 mile run it's going to be better because the engine is smaller, it's more efficient and the overall gearing is the same as the 500 1.2. So that's something to put to FIAT to try.
By December I'd got the use of a garage, so Noo Lek was snugly ensconced in it before the really bad weather hit. But a family tragedy dragged me back from Thailand and with no other car available I had to make two 600 mile round trips to Northumberland.
As I mentioned before, that kind of distance is no problem in the 500. I stepped out at both ends both times without a twinge, and the last run was non-stop because even doing 300 miles in 5 hours a 500 doesn't require a refill.
And even the slightly quicker pace hasn't harmed the fuel economy. At 11,750 miles it's now sitting at 48.83mpg.
I've run FIATs and Alfas before. More fool me, you may think. But more relevant than anything else during my 34-month tenure of RO08 DZJ is that nothing whatsoever has gone wrong with it. Not a single thing. Not even the Blue & Me hands free phone system.
How may Volkswagen owners can say that?
2008/08 FIAT 500 1.2 Lounge
Good points
Great looks, wonderful retro styling inside and out, combined with high tech Blue & Me. Completely non-threatening to other drivers. Excellent fuel economy, Sensible non-dazzling separate DRLs that auto dim when headlights are used.
And not so good points...
Feel-free steering made worse by pressing the 'City' button. Bouncy suspension. Tendency to hop across the road if it hits a bump on a roundabout (all cured from 2010 model year). Rear seats don't double fold. No ball of fire, of course.
Other Reports:
Original Road Test and Video FIAT 500 1.2 Lounge and Multijet
Road Test and Video Abarth 500
Road Test and Video FIAT 500C Multijet
Road Test and Video FIAT 500 TwinAir
More Recent Long Term Reports of 3rd, 4th and 5th years in Our Cars