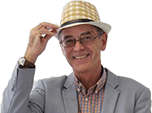 DS7 Crossback 2018 UK Road Test

The 2018 DS7 Crossback goes on sale in the UK in two weeks time and represents the first incarnation of a stand-alone DS. That is a DS that didn't start life as a 'Citroen DS.'
Al Suttie very capably tested the DS7 for us previously here. But this has been our first chance the encounter the car with right hand drive on home turf.
Unlike the 1955 Citroen DS, there is nothing groundbreaking about the DS7 Crossback. It's all about luxury and style in the same sense as French fashion brands. It may be the shape of an SUV, but its home ground is the Champs Elysees rather than a Northumbrian grouse moor.
An interesting advance is to come in the form of a 300HP 4WD PHEV range topper at around £50,000. But, for the time being, new tech is confined to the lighting system and a couple of features first seen on the Mercedes S Class: a camera system called DS Active Scan that assesses the bumps on the road ahead and adjusts the dampers accordingly; and an infra red 'Night Vision' system that turns the dash into a screen revealing animals and people ahead that you might not have spotted.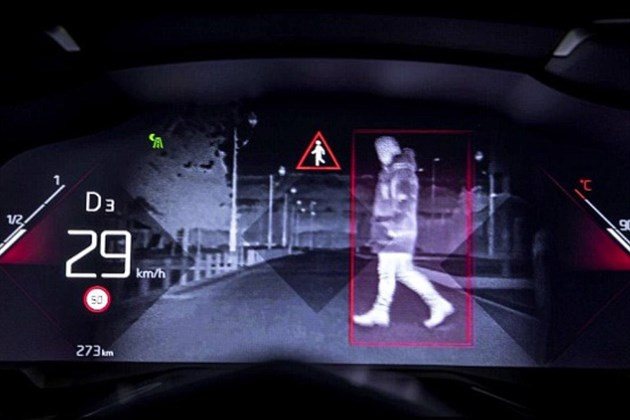 The automatic headlights themselves are not just an entertaining gimmick They are among the best you will currently find, illuminating the road ahead brilliantly, and dipping in a cut-off pattern to give an exceptionally clear view of the left hand side of the road without dazzling oncoming drivers.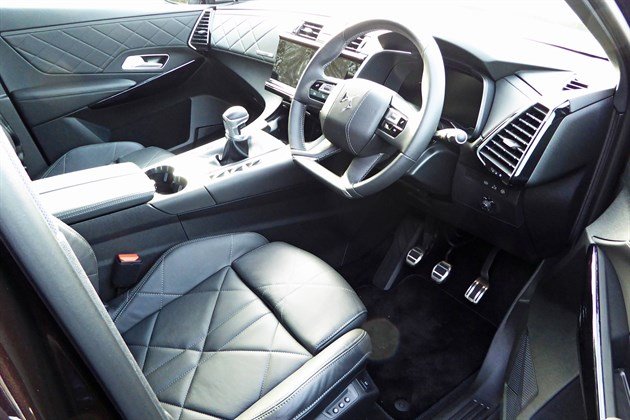 Really, the emphasis is on sybaritic luxury that starts at a high level and rises to a level of cosseting unusual in cars selling for less than £100,000. You also get very good TomTom Live satnav with real time updated traffic information, as in the Renault Koleos, but on a horizontal rather than vertical touch screen.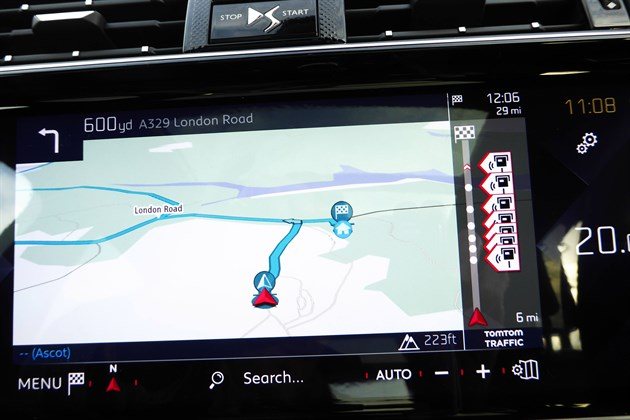 We drove a DS7 Crossback Ultra Prestige BlueHDI 180 EAT8 automatic (£45,335 with extras) and a Prestige BlueHDI 130 6-speed manual (£37,685 with extras). No petrol engines were available on the day.
The Ultra Prestige was fitted with DS Active Scan Suspension that worked in Comfort mode in an attempt to overcome the jolts from its 235/45 R20 tyres. It was also fitted with a lane keeping autonomous system activated in Cruise Control that rather alarmingly followed the outer lane markings rather than the inner ones getting uncomfortably close to cars that were overtaking.
However it was punchy and quick and the 8-speed automatic transmission did an excellent job. Neither of use ever saw need to touch the paddle shifts. Fuel economy on the dash meter was 35.2mpg, quite a long way short of the NEDC combined figure.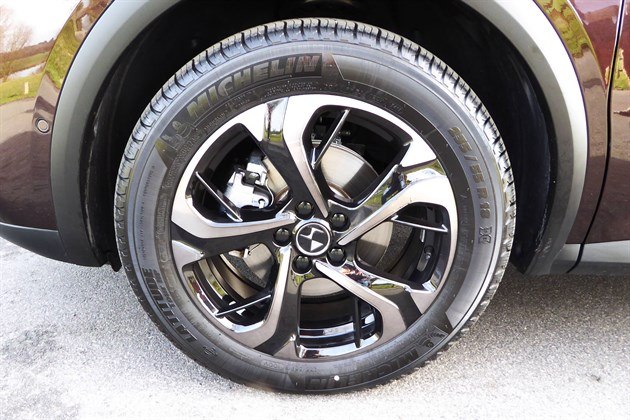 Next, the 1.6 BlueHDI, a step down, in Ultra trim level. This came on 18-inch wheels with 235/55 R18 tyres and it was immediately apparent that the 55 profile tyres did a far better job of soaking up sharp bumps than the Active Scan Suspension did with the 45s. It had a decent 6-speed manual transmission and a seemingly fair amount of torque making it feel livelier than the 0-60 of 11.4 seconds suggests. Fuel economy on the dash meter of 55.3mpg was impressive. And I liked the pleated leather trim, reminiscent of the similarly priced Ssangyong Rexton G4 Ultimate we drove last August.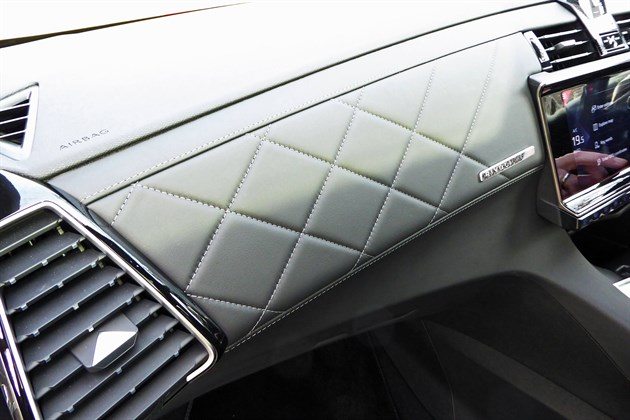 Delving deeper into the specs, trims and trinketry would take all day and if you want to explore that in depth you can do so at your leisure either on the www.DSautomobiles.co.uk website, or in one of the dedicated DS UK dealerships using a virtual reality headset.
As Peugeot/Citroen's halo brand, there will be more DS models in years to come. And very probably a breathtaking breakthrough, as the original DS was in 1955.
The DS7 Crossback isn't it. But it is a very luxurious SUV with a sense of style that could only have come from Paris.