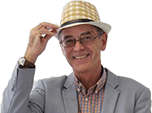 DS 3 210 Performance Black 2016 Road Test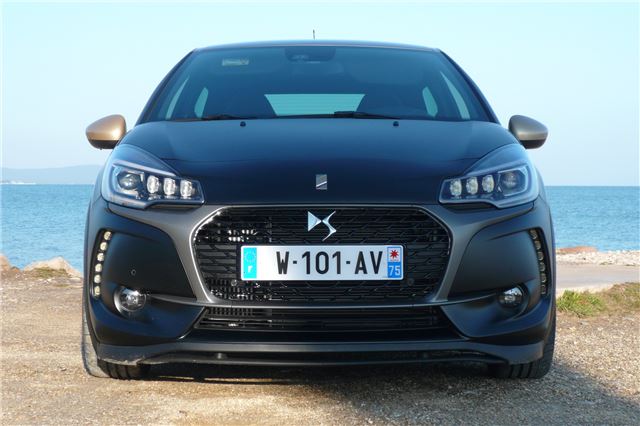 This is a fairly brief test of the top DS 3 THP 210 Performance Black. John Slavin already covered the DS 3 110 here, and you will notice that to comply with Citroen's wishes to make DS a stand-alone brand, we no longer call it a Citroen.
You'll also find links to historical tests of (Citroen) DS 3s at the foot of this section.
But here we're talking about the 'performance' version. 208PS; 300Nm torque; a Torsen limited slip diff; and low gearing giving 25mph per 1,000rpm in 6th.
'Car of the Year' judge, 'Autocar's Matt Prior described the interior of the original (Citroen) DS 3 as "trinkety". In the 'Performance Black' DS we drove it hasn't changed much. The satnav screen is unfashionably small at just 7 inches. You get what look (to me) like TFT white-on-black dials, but the type-size of the information is a bit small to be read at a glance while hammering the car round a corner. You do get very comfortable, body hugging 'DS Performance' seats that help absorb some of the sharp jolts from the grippy 205/40 R18 Michelin Pilot Sport 3 tyres.
For a not outrageous £22,495, the 'Performance Black' DS 210 also comes with clearcoated matt black paint complemented by a gold roof, gold door mirrors and gold dash panel. It looks a lot better than it reads.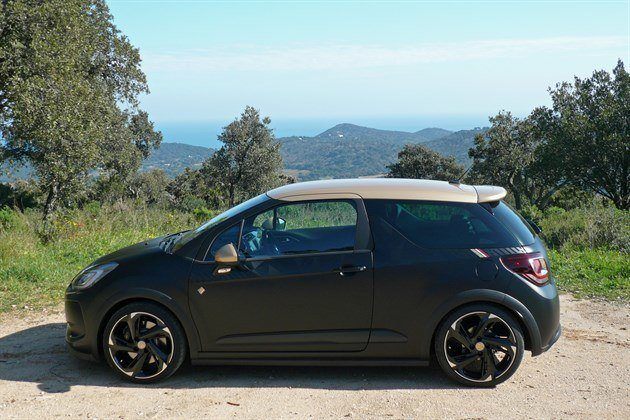 If you want to go nuts you can splash out £25,495 on the DS 3 THP 210 Performance BRM Chronographes, that is finished in clearcoated satin gold with a black roof, and has a BRM Chronagraphes wristwatch thrown in that definitely qualifies as "trinkety". "Trinitario Nappa watchstrap leather upholstery with DS logo" is a £1,300 option on the Prestige model DS 3 that we aren't covering here.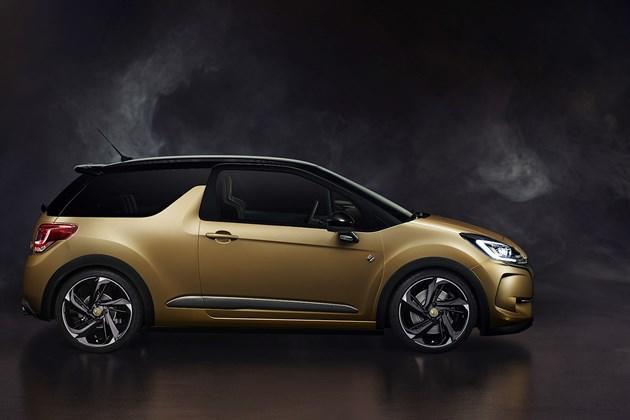 So, back to the way the thing goes and drives and "like a scalded cat" springs to mind. The low gearing and Torsen diff allow you to dump a lot of power very effectively onto the tarmac. The quoted 0-60 in 6.3 felt conservative, but the low gearing meant it needed two gearshifts to get there.
Handling is good enough but, unfortunately, some of the closed road allocated to us for driving quickly was barely wider than the car with a lot of sunlight and shadow due to overhanging trees and big drops. Yes I could wang it about a bit, but it wasn't the place to try to find handling limits unless you're Hannu Mikkola and I'm not even on the same planet as that guy.
However, you don't buy a quick car to drive it as fast as it will go on public roads all the time and, happily, the DS 3 210 will bimble along in a pleasant stress-free way during those moments when what is being said on Radio 4 is more interesting than the traffic queue you are stuck in. That's a DAB radio, by the way.
Getting to the point, the DS 3 210 is a serious competitor to a MINI Cooper S, its Peugeot 208 GTI counterpart, a Fiesta ST, a RenaultSport Clio, a Polo 1.8GTI and is sniffing at the heels of an Audi S1.
I'd like to take one on my favourite roads that always tell me the difference between a really good car and a car with issues. But I'd also like to try its kid brother, the £16,895 DS 3 130 Puretech on the same roads.
For my kind of driving, less might be more.
More at DS Automobiles
Link to First Drive of 2010 Citroen DS3
Link to test of original 2010 Citroen DS3 THP 150
Link to range test of 2013 Citroen DS3 cabrio
Link to test of 2013 Citroen DS3 THP 155 cabrio