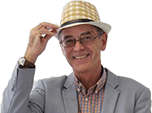 Daewoo Nubira II 2003 Road Test
Thu, 16 Oct 2003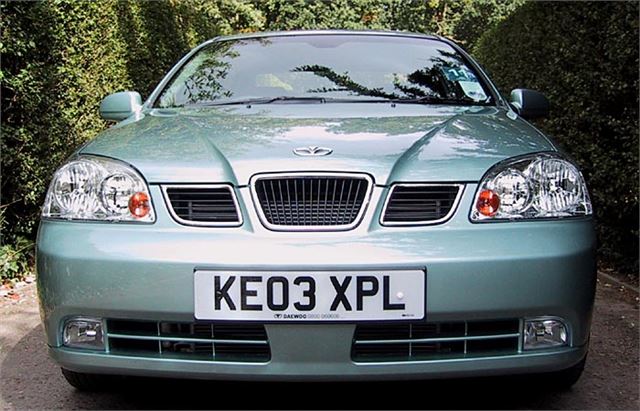 Nothing new in the name Nubira. The previous version was a fairly anonymous four-door saloon and estate car that marked the beginning of the end of Daewoo regurgitating old Chevrolets with names like Espero and Nexia.

Now, instead of doing a Volkswagen and keeping a similar look, Daewoo has gone for something completely different. And come up with a modern, compact 'razor edged' slightly smaller saloon that looks good from all angles.

My first impression on climbing inside the 1.8CDX automatic was the matt plastic imitation wood door trims. They don't look bad. I just didn't expect them.

Next pleasant surprise was to discover that the steering wheel adjusts both up and down and in and out. (It doesn't on the 1.6SX.) Add a front and back tiltable seat squab and adjustable lumbar support and it shouldn't be hard for most drivers to get very comfortable.

A disappointment was to see that the four-speed auto quadrant is the old-fashioned type with no kind of 'tip' function. You can haul it back to '3' and play around between '2' and '3' in the time-honoured manner but it's hardly a cutting-edge autobox.

It gets away in quite a lively manner, so older drivers will have to learn to left-foot brake in multi-story carparks or there could be trouble. But then out on the road it sort of bogs down at first, then frenetically screams its way to the next gear. Hardly subtle.

In its favour, it isn't in the least stodgy or overlight to drive and handles reasonably well up to a point, finally calling in the towel with roll understeer. But this is a point few drivers will actually reach, so the handling is best described as "viceless and safe".

I took the auto back, then headed out on the same route in the 1.8 CDX manual. It's obviously much livelier, but suffers from curious low-speed driveline shunt. This is probably something an owner driver would get used to, and it may have been a peculiarity of that particular car. No big deal, but noticeable.

The standard single DIN Sony radio cassette player is the ugliest and most confusing I've ever seen. It failed to respond wherever I pressed and prodded it, so the optional RDS radio with CD would seem to be essential.

The boot is a sensible square shape, the rear seats fold down so you can poke long things through. "Fair do's," I was beginning to think, "not bad for a £9,000 to £10,000 car."

Then I checked the price list and got a bit of a shock. Daewoo thinks it's an £11,000 to £13,000 car. So instead of competing with Hyundai Elantras, KIA Mentors, Skoda Fabias and Suzuki Lianas it's up against Ford Focuses, Mazda 3s, SEAT Toledos, Toyota Corollas and VW Boras, and at that level it doesn't quite make it.

I would guess that to shift the cars, GM Daewoo is going to have to have a re-think.