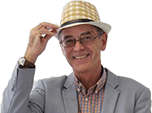 Daewoo Kalos 2003 Road Test
Wed, 01 Oct 2003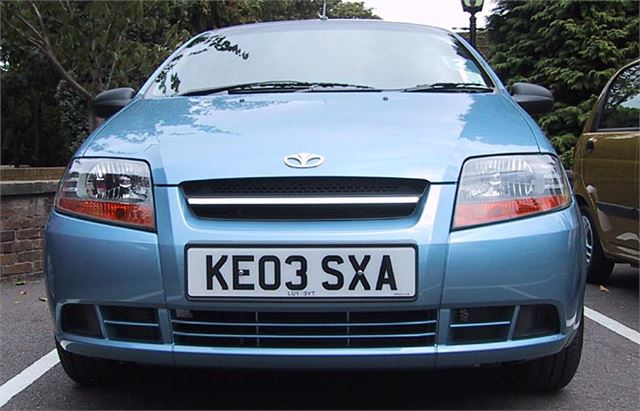 £6,995 gets you into a Daewoo Kalos. With power steering. With five doors. With five three-point seatbelts. With ABS. With alloy wheels. With a remote alarm. And with a 1.4 engine.

Your money also buys three years or 60,000 miles servicing, a 3 year 60,000 mile warranty, three years AA cover, and even an Institute of Advanced Motorists driving course.

So this is no cut-price car supermarket special. It's the list price.

Strangely enough, the 1.2 costs £500 more and doesn't come with alloy wheels or a remote alarm. But you save quite a lot on petrol. And, at the time of writing, you cough up £20 less VED each year.

The 1.2 was the one I drove and in which I encountered torque steer from a car with only 77 lb ft torque.

But I guess that Daewoo is looking at what its market wants. The whole point of the Kalos is value for money and comfort. The reason for the torque steer is the soft, roly poly suspension set-up which gives a good ride at the expense of handling. And that's exactly how a lot of people like it. These are not 'Autocar' readers. They are library book readers. They're retired. They have to watch the pennies. They don't like being bumped and jiggled about. And the Kalos gives them exactly what they want.

Unless they go mad.

Because the range also extends to a 1.4 16v offering an earth shattering 93bhp and a tectonic 96lb ft of torque. They can even dress it up with a boyracer bodykit, big wheels and low profile tyres. Quite why no one knows. But to get the automatic they have to have the 1.4 16v engine and suddenly they're into spending a serious £130 short of ten grand. How does that happen? How do Mr and Mrs Bumblebottom walk into a Daewoo showroom expecting to spend £7,000, and drive home having spent £10,000?

Very easily.

The salesman tells them about the standard air-conditioning to keep the dog cool, the standard CD player on which to play Frankie Vaughen's Greatest Hits, the standard front foglamps to light their way home from bridge evenings, and the automatic transmission to save them the tedium of constantly changing cogs. All that and an extra 19 lbs ft of pulling power for just £2,875 more. Who could resist?

Well if you enter the Daewoo showroom with all your marbles in place, you can. There's plenty of choice between £6,995 and £9,870. You can have everything on the 16v automatic apart from the autobox for £8,995. The 1.2 and 1.4SEs are a bit difficult to justify at £7,795 apiece because they seem to come with less than the £6,995 1.4 Xtra. So make sure you don't get confused.

And when someone tells you they just bought a VW Polo 1.2 5-door with PAS and ABS for £6,995 from Trade Sales of Slough, just you tell them that your bigger, softer riding Kalos 1.4 Xtra came with three years servicing for the same price.

Inside, the plastic isn't fantastic. It has a polythene look to it and doesn't fit together very well. Cars like the VW Polo have raised our expectations of a superior interior. But the seat material is okay. The seats themselves are comfortable. And the steering wheel has an up and down adjustment.

Is it for you? Well, if you don't like shopping for discounts and want the whole package with fixed costs for three years, then maybe.

At list prices, car for car, it works out around £1,500 less than equivalent European or Japanese offerings. And it does have a soft ride for a small car.