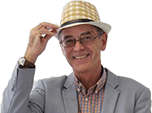 Dacia Duster Laureate TCe 125 2016 Road Test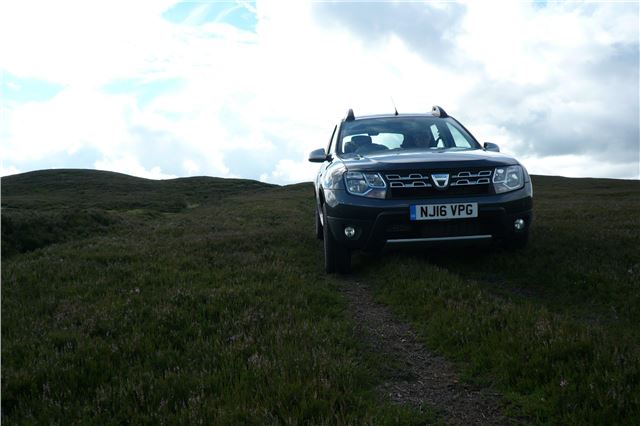 Even with its new twin cam 1.2 petrol engine, at £12,895 the Dacia Duster TCe 125 Laureate is still a cheap SUV.
It's the antithesis of an Audi. So perhaps better to compare it against a Nissan Qashqai 1.2 DIG-T Accenta that has basically the same engine yet costs £20,210.
So how much less do you get for £7,315 less?
You get a very smooth and reasonably punchy 1.2 4-cylinder engine that we last saw in the 2016 Renault Clio 1.2TCe. You get a six-speed gearbox. You get four electric windows. An onboard computer. Lots of storage space.
If you plump for four wheel drive at an extra £2,000. You get automatic or permanent four-wheel drive with a centre diff lock. You get alloy wheels with big, chunky 215/65 R16 tyres. You get a full sized spare wheel. In short, you get a very practical country car without having to go diesel.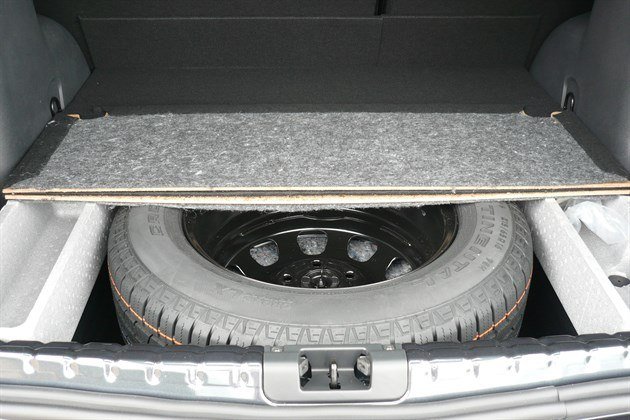 What you don't get are the sort of amenities or the type of driving experience that people have come to expect these days. The Duster is, after all, quite an old design, dating back to 2009 and further than that in its Rumanian Renault origins.
In short, it's a bit crude. Solid plastics abound. The leather-covered steering wheel still feels hard. Drive take-up is more like a 1980s front wheel drive car than a 2016 model. The (optional) LG satnav screen is located where a small child on a tricycle might be when you look down at it. But obviously, if you've read this far, that doesn't matter to you. You want a basic SUV without all the fancy trim and geegaws that Audi does so well. And you want it at the best possible price.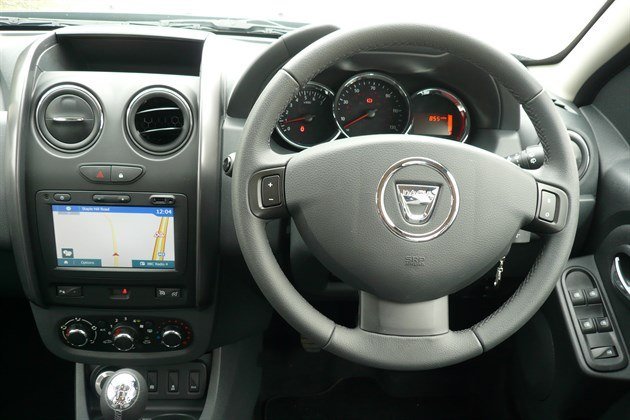 As always, the true quality of a car is not what you perceive by the quality, fit and finish of its trim. It's what's underneath. And Dacia wouldn't have sold 688,000 Dusters in Europe alone if the cars fell apart. They have particular appeal to the French, where Dacias have taken over the traditional roles of 2CV Citroens, 4CV Renaults, 7-seater Peugeot and Renault estates and the 'camionettes' you used to see full of wine and live chickens in villages. They're practically everywhere people want something practical.
The 4x4 is surprisingly quiet on the motorway. I guess partly due to its solid 215/65 R16 Continental CrossContact LX tyres. Yet, thanks to its fairly low gearing in 6th of about 26mph per 1,000rpm, it's quite punchy and good to drive in the normal cruising range. No worries pulling out to pass.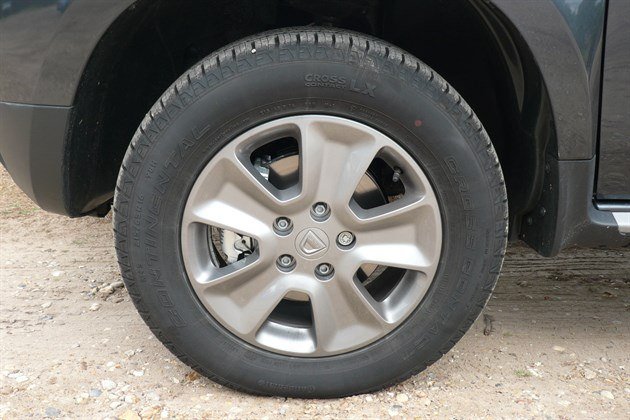 The cruise control works well via buttons in either side of the steering wheel. You engage it and increase speed using the top left button, decrease speed with the bottom left button, resume with the top right button and cancel with the bottom right button. These four distinct functions make it easy to accelerate up to cruising speed then engage rather than have to fiddle around.
The LG DAB radio has excellent reception everywhere, but quite poor FM reception. The satnav is less intuitive than Honda's and lacks GPS traffic jam information, but at least takes seven digit postcodes in the 'town' selection.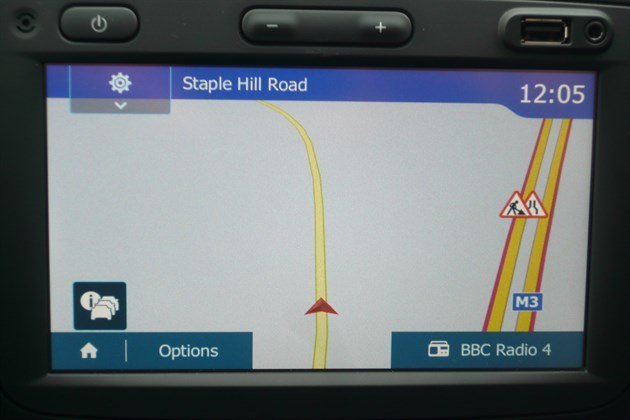 Unfortunately, nothing is for nothing, and you pay for that at the pumps. Unlike the similarly engined but longer geared Nissan Qashqai 1.2 DIG-T Accenta from which I extracted 45.7mpg, I only saw around 38mpg on my way up to Northumberland. (In fairness the Real MPG figure for the Qashqai 1.2DIG-T is only 36.7mpg.)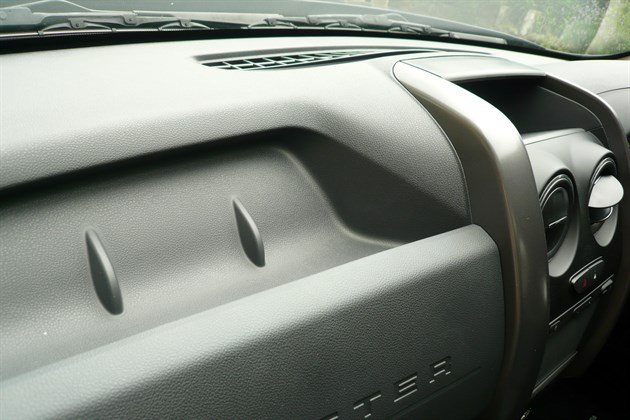 The seats are very comfortable due to flat, long squabs at the right angle to support your thighs. There's no raised centre console, but plenty of places to store things securely in two large pockets on top of the dash, decent front door pockets and a deep but shallow glovebox that will take a sizeable map book, but no rear door pockets. There are power points up front and behind the back seat to feed a tablet on a passenger's knees or a fridge in the load area and a USB and Aux socket on the satnav. Unfortunately, the front cupholders are too small to take a Costa coffee cup.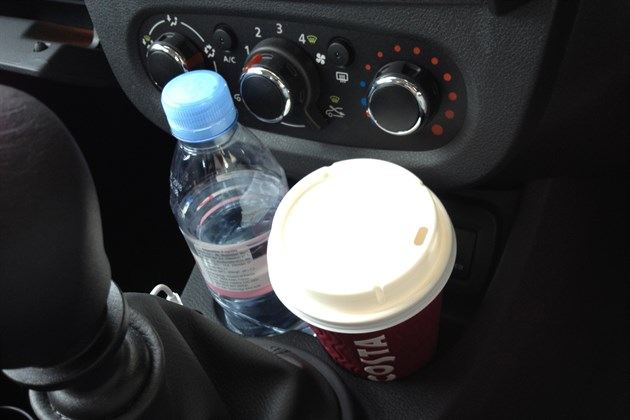 The six gears with a low first are closely spaced and neatly matched to the torque of the engine. Once you get used to this, the Duster TCe 125 4WD turns out to be an excellent country car. The stiff suspension and chunky Continental CrossContact tyres absorb broken surfaces and potholes, while the pleasingly weighty and communicative steering is delightfully accurate whether in Auto 4WD or in 2WD.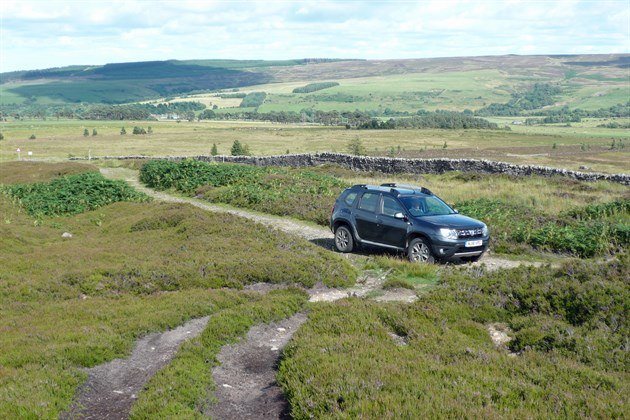 Get it onto narrow lanes or off roads entirely and it becomes more impressive. Even without the centre diff locked, it shrugged off mud holes, climbed steep slopes impressively and somehow, despite a comprehensive undershield, never bottomed, on really rough tracks into the fells. Through boggy green lanes, across fields and over fords my confidence increased sufficiently to take it all the way up until a tractor path over the heather finally ran out.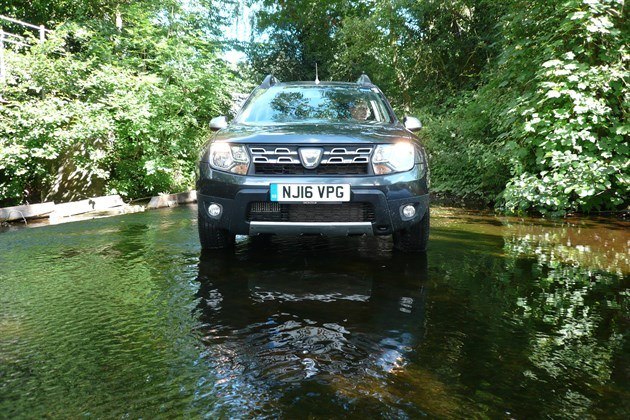 More running about Northumberland caned the mpg until a drive back in 2WD from the KIA Niro launch in Newcastle, pulled the average back to 36.44.  Real mpg says the 1.5DCi averaged 43.4mpg, so that's not too bad considering the significant saving on list price and no worries about DPFs, EGRs and getting banned from city centres.
Of course, none of the qualities of the Dacia Duster 125 TCe overcome the total lack of status it imbues. Sensibly, the 4WD is all the car anyone living in the country really requires, and the £2,000 cheaper 2WD is all the SUV anyone needs in the suburbs. But that's not how most people think or act. They don't just want to 'feel good' in a car, they want to 'look good'. And so the sheer practicality of a car that does everything very well but doesn't pad it out with fashionable fandangles will only ever appeal to the sensible few.
I give it five stars, and six if I could.
More at Dacia