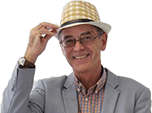 Dacia Duster 2018 Road Test

The 2018 Dacia Duster is clearly recognisable as a Duster, despite an all-new body. It has filled out a bit. Gone is the impression of a small hatchback on oversized wheels. Now the shell is much more integrated and a whole lot stiffer. Quality is significantly improved. Nicer trim. More of it. No rattles or squeaks. Yet the same chain cam 1.6SCe and belt cam 1.5dCi drivetrains brought up to date with EU6d TEMP / WLTP emissions.
Prices have been kept fairly close to, the rock bottom they were before, though less Euros to the Pound means an inevitable increase. Kick-off point has risen to £9,995 for the 'Access' 1.6SCe 4x2, rising to a high of £16,395 for the 'Prestige' 1.2SCe 4x4. Confusingly, a 1.5dCi 4x4 isn't initially listed, though that is on its way at £17,995.
The trim steps are Access from £9,995, Essential from £11,595, Comfort from £13,195 and Prestige from £14,395. Four-wheel drive adds £2,000, but brings with it a full sized spare wheel that is a £150 option otherwise. No 125PS 1.2TCe petrol turbo for the time being, nor four-wheel drive with the 1.5DCi just yet. 
The dashboard and interior are all new with a higher positioned MediaNav touchscreen display. The seat squabs are 20mm longer with denser foam for improved comfort and support. The driver's seat has lumbar adjustment and a new 60mm height-adjustment system.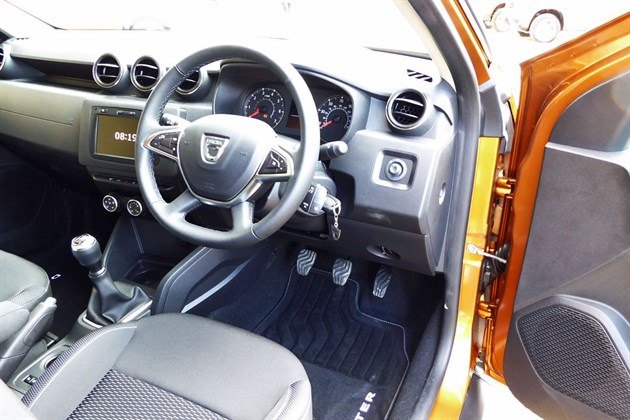 Increasing the sound-absorbing surfaces in the cabin and engine compartment from 20 to 50 per cent, improved sealants and plugs and using 0.35mm thicker glass for the front windows has halved cabin noise.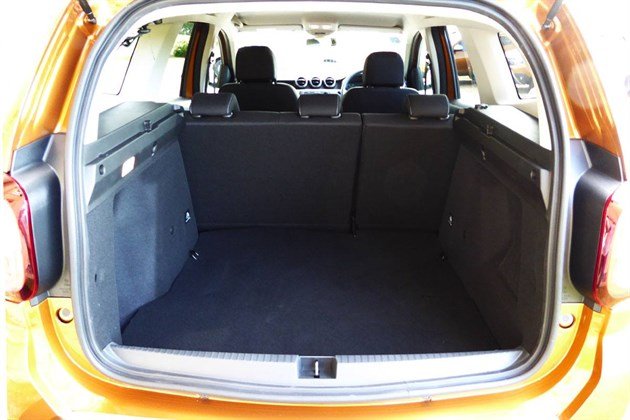 Cabin storage is now 28.6 litres, while load compartment capacity remains 445 litres for the 2WD and 376 litres for the 4WD.
New electric power steering reduces parking effort by 35% yet still feels fine on corners.
They sent us out on the road in 1.6SCe Comfort models painted a lovely sunset orange. Without the turbo we're all used to these days, it ambles rather than gambols. 0-60 takes a leisurely 11.6 seconds. But they've raised the gearing to give around 25mph per 1,000rpm and, with the new body and soundproofing, the drive is pleasantly refined. Inside its obvious limitations, ride and handling aren't bad too. And at a motorway 70mph cruise the engine is turning over at less than 3,000rpm. Over 150 miles, mpg on the dash came up at 42.7, which is almost bang on what it's supposed to be.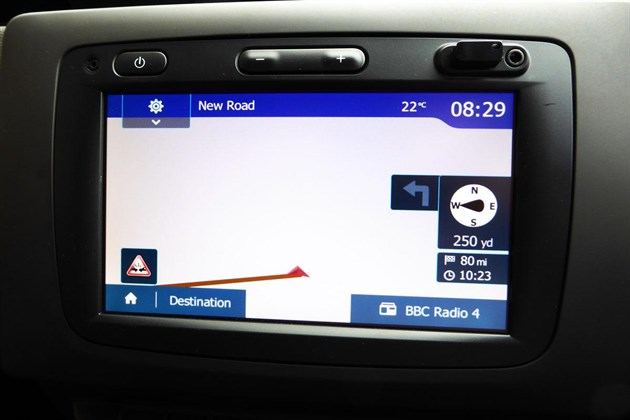 The satnav worked well. The new seats were comfortable. Not a bad way to spend £13,195, plus £495 for the paint and £150 for a spare wheel.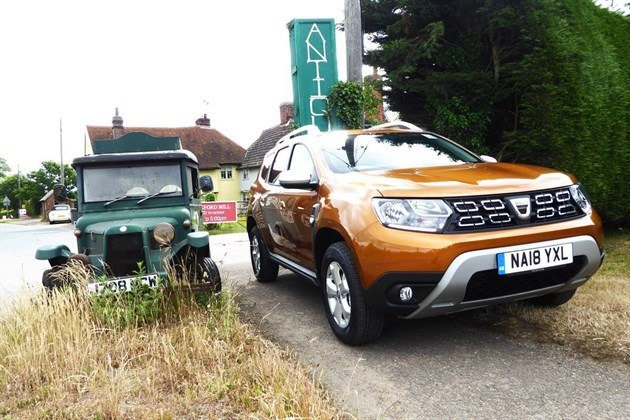 Then we arrived at the 4x4 test venue only to find that the cars on test were 6-speed Duster 1.5dCis, a spec not immediately available in the UK.
6-speeds always helps when a 4x4 doesn't have low range because it allows for a low first gear. And this one did everything asked of it. Stump up £17,995 for a Prestige dCi 4x4 (when it arrives) and you get a 'Multi-view' camera that allows you to see over sharp crests that are heart-stoppingly obscured by the bonnet. Obviously not necessary on a 4x4 course where the instructor sitting next to you knows exactly what's coming. But a potential lifesaver if you're out on your own in unfamiliar territory. (Small exaggeration here. It saves you stopping and getting out to make sure you're not driving over a cliff.)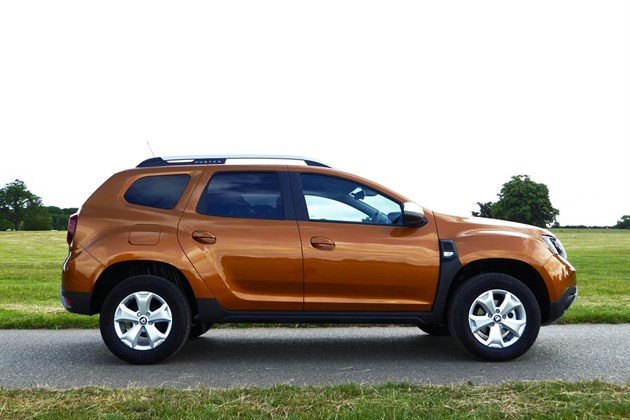 So that's the new Duster: Similar looks but actually a brand new car and a far better, more refined one than before.
Previous 1.2TCe 135 4x4 tested here. Previous Access model 1.6SCe 4WD tested here for comparison.
Competitors include the MG ZS, Ssangyong Tivoli and Suzuki Vitara.
But, unless you're a good negotiator, it's hard to see better value than the £13,195 Dacia Duster Comfort SCe 115 4x2.
More at Dacia