Citroen DS5 Hybrid 4 Road Test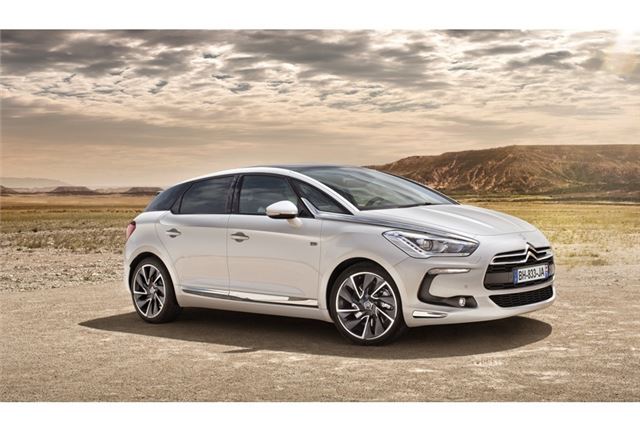 We Brits have never taken to large, French cars. It doesn't matter who's made them or how good they've been, we've never bought them in any great number. The list of previous efforts is a roll-call of also-rans and near misses, from the Citroen XM and Renault Vel Satis, through to the Peugeot 607 and the oddball Renault Avantime.
But Citroen is giving it another go, adding the DS5 to its ever-expanding DS Line. This time, though, the story should be a little different, as the DS5 has a trick up its sleeve: a diesel-electric hybrid drivetrain. Hybrid 4 debuts in the DS5 and combines the economy of a 2.0-litre diesel engine (which you'll find in other versions of the DS5) with the zero tailpipe emissions that comes from an 27kW electric motor.
It offers 200bhp, four-wheel drive, 74mpg, and an official emissions figure of just 99g/km CO2. Yes, 99g/km. That not only qualifies it for free road tax (astonishing for a vehicle of this size) and London Congestion Charge exemption, but will make it incredibly appealing for company car buyers. It represents an improvement in CO2 over the standard diesel of between 30 and 35 per cent in the city and between 10 and 15 per cent on the open road.
The sting in the tail is that as an early adopter you're paying a real premium for that cutting-edge drive-train. Like any latest technology, it doesn't come cheap and at £33,000 some buyers - particularly those living outside London - may decide that they will never see a return on that premium. But there's more to the DS5 than what's on a spreadsheet - the feather in its cap is the interior. It continues the bold styling of DS3 and DS4 and as a result it's unlike anything else on the road.
It looks good and is impressively finished, mixing styling cues from the world of aviation with materials that you'd expect to see in high-end luxury cars. The driver sits in a wrap-around cockpit-like position, in a body-hugging seat with a Top Gun-esque head-up display, but the biggest give-away is the way that the switches are laid out.
With roof mounted switches for the roof blinds and head-up display plus those for the electric windows and central door locking on the centre console, it's possible to consider – just for a second – whether you'll be flying or driving to work. The downside is that it takes a little while to master the controls. The layout of switches have become more standardised in recent years, so you expect things like the window controls to be on the door - but in the DS5 they're not. Doesn't necessarily mean that it's wrong, just different.
In producing its most luxurious car ever, Citroen has scoured the globe for some of the best quality materials and finishes that money can buy. That has meant turning to the UK: the machine-turned aluminium is made in Wales by the same firm that produces similar finishes for the well-known luxury makes.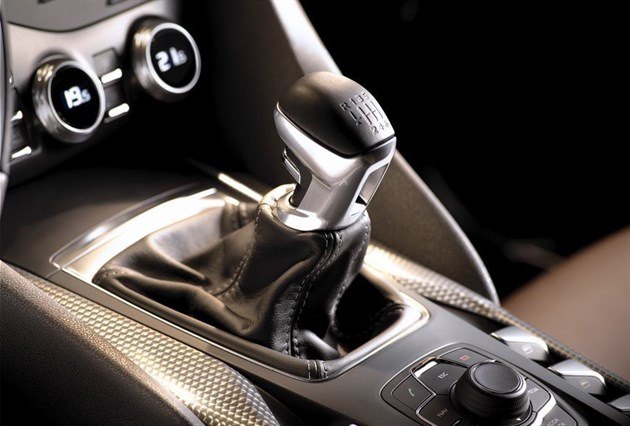 The equipment level offered on DS5 is incredibly generous – there's not a single item that you'll want for. In addition to that head-up display, there's LED interior lighting throughout, headlights that will automatically dip the main beam, a reversing camera, a lane departure warning system plus keyless entry and start. The only caveat to that is that the DS5 isn't on sale in the UK until the first quarter of 2012 and at launch there was no UK-specific spec list.
Practicality hasn't been forgotten either, with a big boot (468 litres, though it's less in the Hybrid4 to make room for the batteries) and plenty of head and legroom in the back. Sadly it's not all good news. The biggest gripe is the ride quality - a real surprise considering this has always been one of Citroen's strengths. Around town it crashes and bashes its way over potholes and bumps while out on the open road it picks up even slight imperfections - uncomfortable for front and rear passengers alike. The handling is better though, with good turn-in from the steering, excellent levels of grip and well placed pedals.
The petrol choice is the 1.6-litre THP with 200bhp – it's one of the engines that Citroen has co-developed with BMW. It's a great engine in smaller Citroens (and Peugeots and MINIs), but its character isn't well suited to the DS5 – especially with the six-speed manual gearbox. It needs to be revved hard to get the best from it and as a result is rather noisy. At lower speeds it's over eager, races through the rev range and quickly requires a gear changes. It's a great engine in Citroen's hot hatches, but doesn't really suit a luxury tourer like the DS5. That said, most buyers will opt for the smoother 163bhp 2.0-litre diesel.
Click to read about the Citroen DS3 and Citroen DS4.